India's electric scooters might've had a fiery few months with a spate of thermal incidents, but the Indian government is now officially stepping in.
The central government is expected to issue new standards for electric vehicle (EV) batteries within a month, Mint reports. The road transport ministry has already sent out the draft standards for consultation to industry stakeholders. The draft is based on the recommendations of a committee set up by the ministry to examine EV batteries following several cases of fire in such vehicles.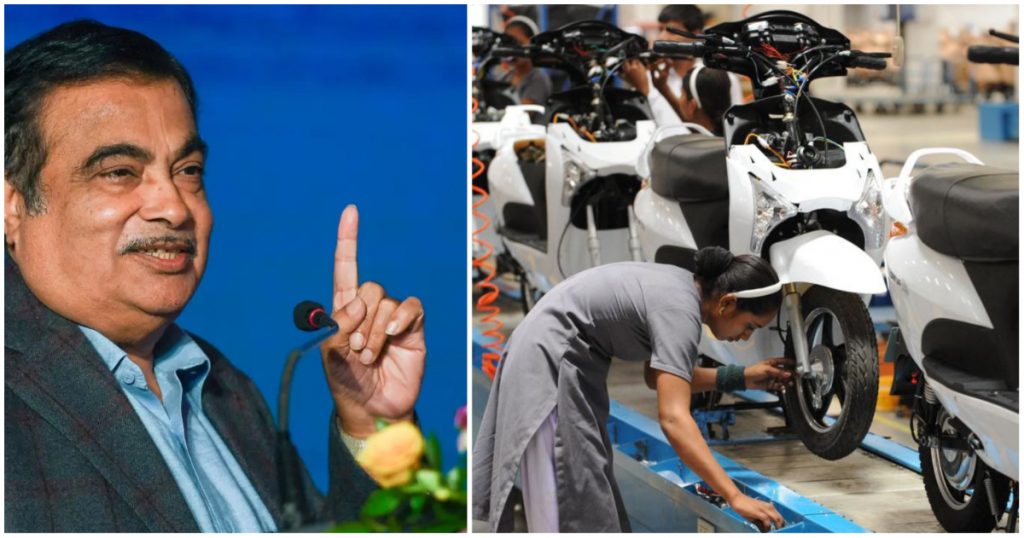 "We have published new draft standards. In fact, we are describing what are the minimum functions for battery manufacturing," an official said. The draft standards say that the testing agency should check key parameters such as electrical energy consumption, net power and 'maximum 30 minutes of power' in electric two-wheelers and three-wheelers. "Once the final standard is published, all EV manufacturers will have to comply with the standards," the official said.
In June, the Bureau of Indian Standards (BIS) formulated separate performance standards for EV batteries, recommending an 'IS 17855:2022' standard for lithium-ion battery packs. The bureau is expected to come up with some more parameters soon. "BIS is doing a part of it; The ministry is thoroughly revamping the standards and testing norms," ​​the official said.
In March, following a spate of fires in electric vehicles, many of which had been captured on videos which went viral, the Indian government had deputed teams to investigate the causes behind EV fires. One committee had been tasked with finding the causes of the fires, while another had been tasked with determining the testing norms and standards that should apply to electric vehicles.
Union Minister for Road Transport and Highways Nitin Gadkari had himself stepped in. "Several mishaps involving Electric Two Wheelers have come to light in last two months," Gadkari had tweeted. "It is most unfortunate that some people have lost their lives and several have been injured in these incidents. We have constituted an Expert Committee to enquire into these incidents and make recommendations on remedial steps. Based on the reports, we will issue necessary orders on the defaulting companies. We will soon issue quality-centric guidelines for Electric Vehicles," he had added.
The committees seem to have found some technical issues with several electrical battery packs. The investigation found that currently battery cells are mostly connected in parallel rather than in a 'series' pattern, which increases the chances of a fire. In a 'series' arrangement of connecting battery cells, overheating of one cell will not affect the entire battery package, whereas in a 'parallel' connection, overheating of one battery cell can affect the entire battery pack and cause fire. The investigations also found that there was no venting mechanism in case the battery overheats.
Government agencies aren't usually known for being proactive, but the center appears to have acted with alacrity in this instance, and for good reason — the government has declared an ambitious goal of having 30% of EVs on the roads by 2030. The government has also been heavily subsidizing the manufacture of EVs in India through its PLI scheme, which has incentivized companies like Reliance and Ola to work on manufacturing EV components in India.
But these ambitious plans could've all gone up in smoke with the spate of EV accidents India witnessed earlier this year — these EV fires had drawn a lot of attention, and could've hurt the sales for the clutch of companies which are currently selling electric vehicles in the country. This in turn could've hurt investments and progress in the fledgling EV space. But if the government can issue meaningful guidelines for batteries, and ensure that these regulations are followed, it could help restore consumer confidence in a sector that's almost certainly going to be the future of mobility in the years to come.