The growth in digital payments in India is not only changing how Indians transact and consume, but it also seems to be changing the way how companies pay salaries to employees.
B2B e-commerce platform IndiaMART has moved to a weekly salary pay policy, in which it'll pay salaries every week instead of every month. The company says it's the first organization in India to move to such a salary payment structure. "With an aim to build a flexible work culture and ensure the financial wellness of our employees, IndiaMART becomes the first Indian organization to adopt a weekly payout of salaries!" IndiaMART said in a Facebook post.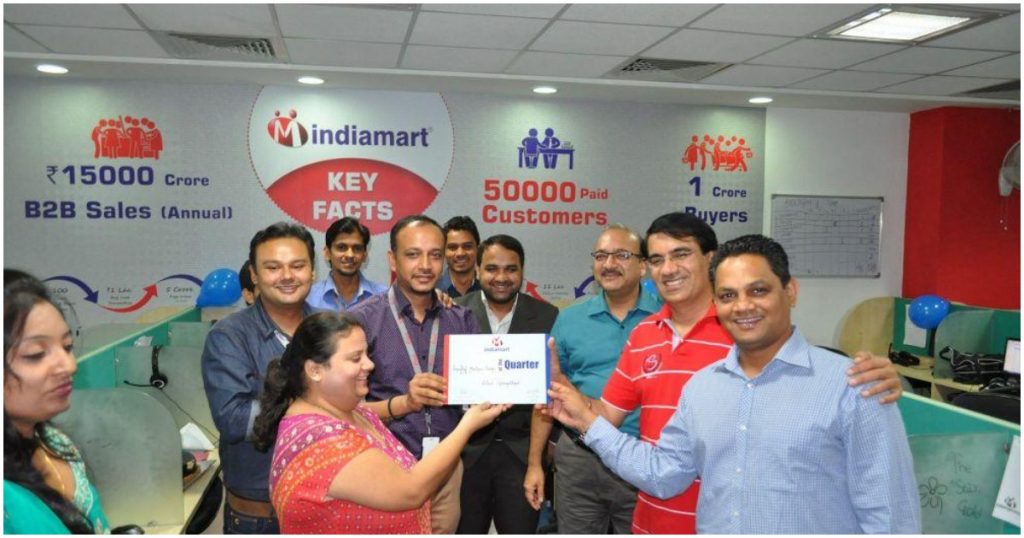 "Amidst the rapidly evolving flexiwork culture, instant gratification is what every employee expects," said IndiaMART CEO Dinesh Gulati. "We believe weekly payouts will be appreciated by one and all across the organisation. We had started taking steps in this direction many years back when we migrated to weekly incentive payouts for many roles across the organisation," he added. The company says that weekly payments to employees will make it easier for them to meet their financial needs. 
It's perhaps the lowered friction in digital payments that's enabled IndiaMart to take such a step — until a few years ago, companies had to process salaries in bunches at the end of the month through NEFT bank transfers, and NEFT and IMPS ran only during working hours. Now bank transfers can be done around the clock, and newer payment methods like UPI can make more frequent weekly salary payments feasible without additional overheads.
A weekly salary could help employees in several ways. For starters, it could help employees earn marginally more money — employees who're paid monthly receive their salaries only after working for an entire month, but employees who receive salaries every week will have the money hitting their bank accounts sooner, and will thereby earn more interest. A weekly salary can also help employees with greater flexibility — employees wouldn't need to wait till the end of the month to receive their salaries when they're changing jobs. And a weekly salary could also help employees better manage their expenses, and perhaps not be left with little money in their accounts at the end of the month.
IndiaMart's initiative comes at a time when other companies too are trying to experiment with different salary structures. Bangalore-based startup Slice, for instance, is offering employees 80% of their salary for working for 3 days a week. Weekly salary payouts, though, are common in several countries, including the New Zealand, Australia, Hong Kong and the US, and with IndiaMart bringing the idea to India, other Indian companies too might end up following suit.