The upcoming economic slowdown might not be having an immediate impact in India — India's stock market continues to hold strong even as global stocks tumble — but its effects are being felt in industries which work closely with foreign companies.
India's top IT firms, including Wipro, Infosys and Tech Mahindra, have reportedly revoked hundreds of offer letters given to graduating students. This comes after the companies had delayed their joining dates by nearly three-four months. These companies have now sent emails to students that their job offers stand cancelled.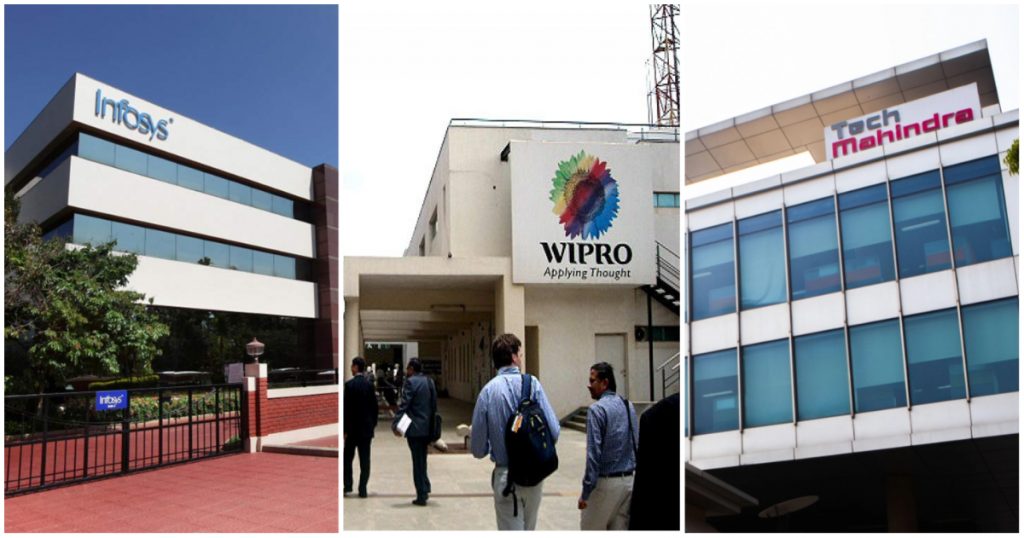 "It has been identified that you are not meeting our academic eligibility criteria," one of the emails reportedly said. "Hence your offer stands null and void," it added. The offers had been made several months prior after a rigourous selection process, which involved a screening of resumes and several rounds of interviews.
Wipro, for its part, said that it intended to honor all offers made, but only in due course.  "Wipro can confirm that it will honour all offer letters that have been made to deserving candidates, in a phased manner," a company statement said. Infosys and Tech Mahindra are yet to speak on the matter.
Some students, meanwhile, have begun online campaigns to get these companies to honor their job offers. "Help us! Help us!" says a social media post, which has the hashtag #WiproOnboardUs2022 said. "There are more than 5000+ students waiting for the onboarding update. Most of the other people had also rejected offers to join Wipro. It had been one year since we received the offer letter. Now Wipro doesn't even updating about the date of joining," the post says.
Another user shared his offer letter from Infosys. "Congratulations, you have a job offer," was the subject of the mail that he'd received in July. "Dear @Infosys, After the interview, I got an email 4 Jul 2022 that I have been selected for the job. I have been waiting for it since that day, but till now I haven't received my offer letter. I am looking forward to working in your company," he said.
The last few months have seen a slowdown India's IT sector, caused primarily by the slowdown that's been threatening to engulf the global economy. As tech valuations have crashed, global firms, particularly in Europe, are becoming circumspect while handing out IT contracts, which has put pressure on the bottom-lines of IT firms. The Nifty IT index, which includes firms such as Infosys, Wipro and Tech Mahindra, has fallen nearly 25 percent in the last 6 months. IT companies, meanwhile, have responded by tightening their purse-strings — TCS had earlier postponed variable pay to its employees, while Infosys reportedly slashed it to 70 percent. Wipro deferred its variable pay completely.
But this isn't the first time that freshers joining Indian IT companies have seen their joining dates be deferred, or even their offers rescinded. Even in 2015, there had been much hullaballoo over IT companies delaying the dates of joining of fresh recruits. There had been similar social media campaigns run back then, and most students had eventually managed to get their jobs, albeit a little later than expected. It remains to be seen how this round of delayed joinings plays and rescinded offers plays out, but in an increasingly interconnected world, employees often have no choice but the ride the waves of the often stormy global economy.