Uttar Pradesh doesn't quite have the reputation of being at the forefront when it comes to tech, but its traffic management game now involves some high-flying eyes in the sky.
Kanpur Police is using drones to monitor traffic and prevent accidents in the city. The drones hover a few feet above incoming traffic and record footage. "To prevent deaths and injuries due to road accidents we are using drones to monitor the traffic," Superintendent of Police (SP) Traffic Kanpur City, Sushil Kumar told ANI. "We are targeting a 10 per cent reduction in cases of deaths due to accidents in the city," he added.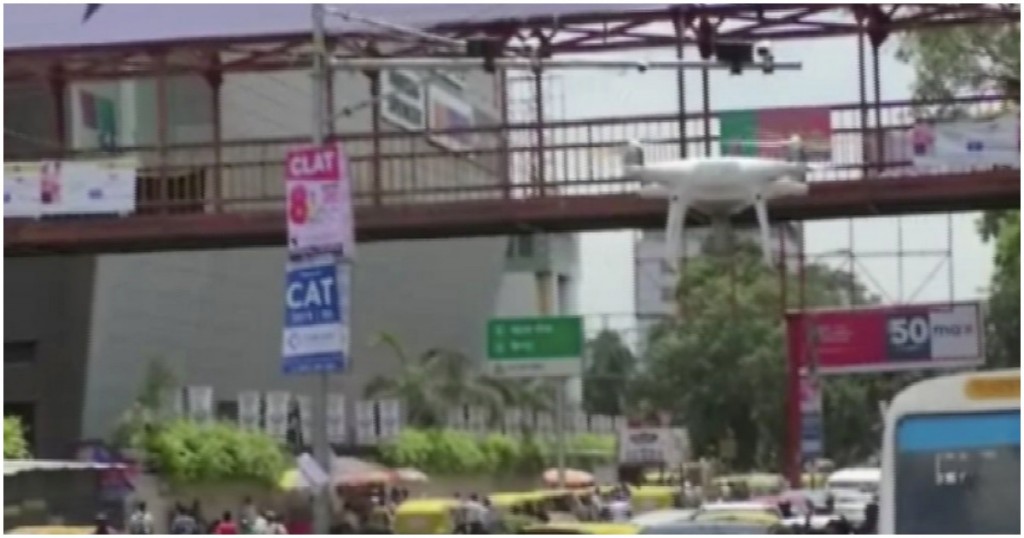 Drones have becoming increasingly commonplace in India — they seem to be present at every wedding, and in the arsenal of every self-respecting YouTube travel vlogger — but this might be one of the first instances where they're being used to save lives. Drones have a natural fit with traffic monitoring — drone cameras are cheap, and can record hours of footage. Unlike static CCTV cameras, they can be remotely controlled and moved to where traffic snarls and accidents occur.
This, though, isn't the first time that drones are being used to monitor traffic. In 2016, the Maharashtra government had deployed drones on the Mumbai-Pune expressway, and even fined 15 people for traffic violations. More recently, a drone had carried a blood sample from a remote village in Uttarakhand to the local district hospital, shaving the travel time by two-thirds. And private players are getting into the drones space as well — after Zomato had acquired a drone startup earlier this year, it had recently announced that it had tested out food delivery through drones, and said that the tech already in place to start commercial operations.
What India's drone industry is waiting for is regulatory approvals, and instances of governments using drones — such as in Kanpur — can only help spur the process along. Zomato had said that it had formed a consortium of players and was in talks to DGCA to allow commercial operations of drones, and the government appears to be proactively moving in this direction as well — last year, it had come out with a user-friendly website to help people register their private drones and give each of them a registration number, much like the license plate numbers for cars and scooters.
Drones could help India leapfrog into its second stage of technological development. The first stage had come with the cheap data prices, which brought about increased connectivity and communication. But while India's digital transactions were running at breakneck speed, they were still constrained by the bottlenecks of the real world — traffic jams in cities and poor logistics infrastructure meant that when people or goods needed to be moved around, India was still very much third world. Drones have the potential to change that — if deliveries in the future can happen through the sky, and drones can help monitor traffic, India could improve the lives of its citizens at a pace that would've been unthinkable a few decades ago.