IKEA's India entry is being treated somewhat like the return of a beloved long-lost son — its store was inaugurated by Telangana's IT and Industries Minister KT Rama Rao himself, the media is breathlessly reporting on the store's furniture and the flavours of biryani that it serves, and the Hyderabad public seems just as keen, queuing up for hours to become its first customers.
But not everyone in India is ready to lay out the red carpet for the IKEA just yet.
Kishore Biyani's HomeTown took up advertising space right opposite IKEA's flagship store, and used the opportunity to throw shade at the Swedish furniture giant. "What's not there is here," said its message, which was visible from IKEA's store. And while IKEA wasn't explicitly mentioned in the ad, the "there" was written in IKEA's signature colours of yellow and blue.
How about this innovation by Hometown opposite to IKEA store. pic.twitter.com/QDrs8tB9th

— Staying Power (@Gautampolisetty) August 9, 2018
HomeTown's guerilla marketing campaign did create buzz on social media, with several people sharing pictures of the hoardings. It was pretty clever positioning — by comparing itself to IKEA, HomeTown tried to subliminally mark itself as an equal, and on a day where furniture was on the top of mind for most Hyderabadis, showed them that alternatives to IKEA do exist.
.@HomeTown_In throwing shade at .@IKEAIndia on their launch day. Vilkommen IKEA. Did you think this was going to be easy? pic.twitter.com/SC9PxtKffk

— hasan (@hsnk) August 9, 2018
This isn't the first time that the Future Group has taken on bigger companies with targeted advertising. In 2016, its Brand Factory stores had poked fun at the big e-commerce players, with messages like Flip the Kart, Snap the Deal and Amaz-off, hinting that better deals were available at his offline stores than at major e-commerce giants. And some of their salvos seem to work — while Future Retail had doubled its profit in 2017, Snapdeal has pretty much been wiped off the map, and Flipkart and Amazon continue to be mired in losses.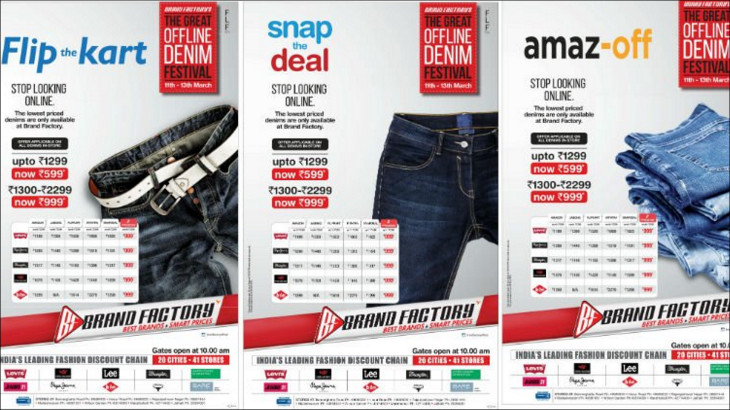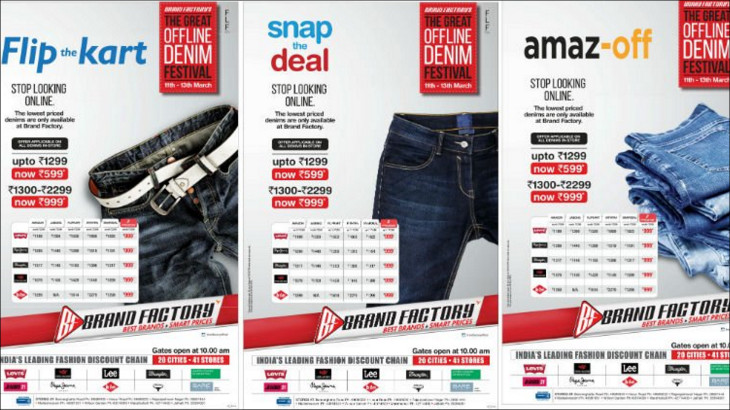 But IKEA might end up being a different beast altogether for Kishore Biyani. For one, it's a retail company, much like his own stores, and won't be saddled with the problems that e-commerce companies have faced in India. And there's a brand value that IKEA carries with it that HomeTown — or any other Indian furniture maker, for that matter — will find hard to match. India's burgeoning middle class is eager to lap on to aspirational foreign brands, and for a while will likely be under IKEA's spell. If the queues outside IKEA are any indication, Indian furniture players could be staring at some hard times. But some, like HomeTown, seem unwilling to go down without a fight.