Reliance's plan for e-commerce domination has moved into Phase 2.
Jiomart has begun selling electronic goods on its platform. The company started its pilot project by offering kitchen appliances, small home appliances like vacuum cleaners & air purifiers, electronic personal care products like shavers and trimmers, power banks, audio products and gadgets of brands such as Apple, Samsung, Sony, JBL, Philips, SanDisk and Bajaj. The pilot is currently only running in Navi Mumbai, but will soon be extended to other cities. JioMart had launched in May this year, selling only groceries and daily staples.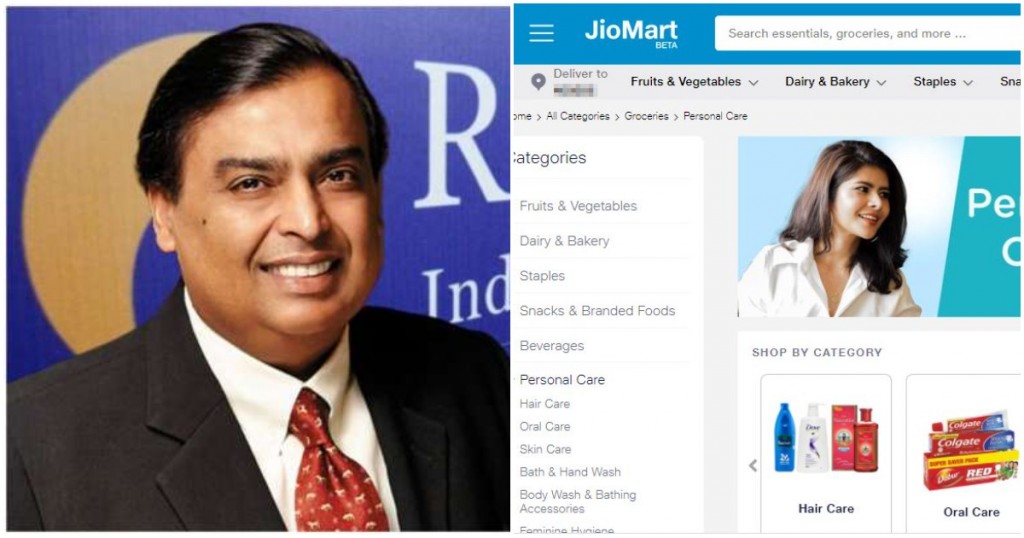 Over the next couple of weeks, Reliance is also expected to add smartphones, tablets, laptops, large appliances like refrigerators, washing machines, air-conditioners and microwave ovens, and television sets to its portfolio, and take advantage of the festival spending around Diwali. This will give it a full-fledged electronics portfolio, and pit it squarely against e-commerce giants like Amazon and Flipkart.
Crucially, Reliance already had much of the groundwork in place to launch its electronics vertical — Reliance Digital will utilise 2,000 stores in 700 cities to fulfil the orders placed online. Reliance's offline retail presence was always thought to be instrumental in Jiomart's plans, and it now appears that these stores will be heavily involved in its electronics roll out. This can give Reliance an advantage over companies like Flipkart and Amazon which had to build a logistics infrastructure from scratch, and perhaps enable it to provide even lower prices.
Electronics is the category that Reliance would've been really after when it had launched JioMart. Electronics have higher GMVs, and also higher margins, and, unlike groceries, can actually make a dent in Reliance's considerable bottom-line. Reliance had smartly launched groceries first, which have lower order values and margins, but high order frequencies, and got people used to ordering from its platform. Reliance will hope that its initial set of users will graduate to buying electronic goods from the platform from which they've now been ordering groceries for the last few months.
Challenges, though, will remain. JioMart's roll-out has been pan-India, but there have been some murmurs about missing items and delayed deliveries. Also, Amazon and Flipkart have been dominating the electronics space over the last few years, and will likely match any aggressive discounts that Reliance tries to offer. It remains to be seen if people will take to JioMart for their electronics purchases, but Reliance's ambitious e-commerce plan — which now has the backing of top global VCs — is well on track.