It's not unusual for customers to make threats to companies when they feel that they haven't met their desired levels of service. Aggrieved consumers often speak of approaching the media, or going to the consumer courts. In most cases, the threat serves its desired outcome – companies quickly apologize if they're in the wrong, and the customer gets effective redressal.
But this didn't happen to Karthik Srinivasan, a Bangalore-based Digital Marketer. Srinivasan was unhappy that HDFC Bank was charging what he thought was a hidden fee through its emails. HDFC Bank had been sending its users an email welcoming them into its virtual relationship manager program, which was supposed to give them additional benefits. The program was to cost Rs. 400 per year, but HDFC only mentioned this in the fine print at the bottom of the email. Worse, the company signed up users by default, and asked those who didn't want to join to manually opt-out through a small link at the bottom.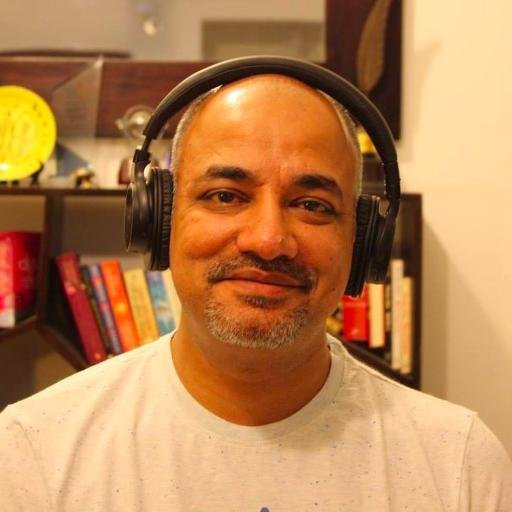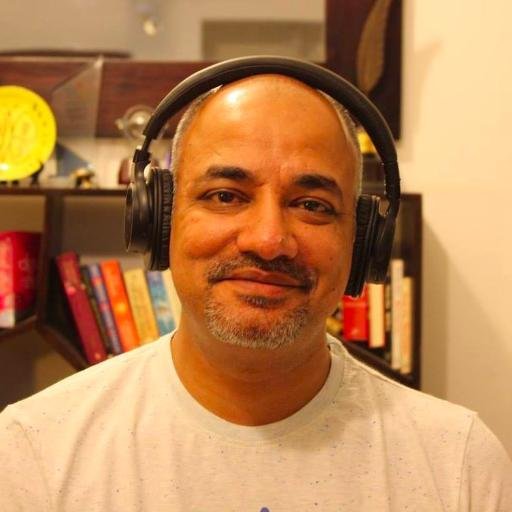 Srinivasan felt that people who didn't open the mail – or missed the fineprint at the bottom – would have been signed on to a program that they didn't want, and for which they didn't agree to pay for. He contacted HDFC about this, but the bank maintained that it had been "fair and transparent" by providing an opt-out facility, which was in compliance with regulatory requirements. That's when Srinivasan, on 1st February, resolved to tweet about the issue "every single day till the end of 2017" until HDFC Bank apologized.
@MystiqueWanderr Planning to. Meanwhile, plan to tweet it *every single day* till end 2017 or till @HDFC_Bank apologizes to all. @kalyansury

— Karthik (@beastoftraal) February 1, 2017
Now one would've thought that Srinivasan wasn't serious – HDFC's move hadn't cost him any money personally, as he'd noticed the opt-out link at the bottom, and had chosen to use it. But what followed then was an amazing bit of internet activism by Srinivasan. He's big on Twitter, and has over 25,000 followers. He stayed true to his word, and has been tweeting every single day about the issue.
Day 2: Good morning, @HDFC_Bank! Could you please apologize to all your customers for this unethical move? https://t.co/wEbKI13c6x

— Karthik (@beastoftraal) February 2, 2017
He even ended up writing a blogpost about the issue.
Day 8: Hi @HDFC_Bank, could you please not swindle money from customers without permission? https://t.co/wEbKI13c6x CC: @MoneylifeIndia

— Karthik (@beastoftraal) February 8, 2017
He then started tagging financial institutions in his tweets, such as the RBI. He wrote to the banking ombudsman, and the HDFC board of directors.
Day 10: Hi, @HDFC_Bank – I request you to acknowledge your disingenious act and apologize to all customers https://t.co/wEbKI13c6x CC: @RBI

— Karthik (@beastoftraal) February 10, 2017
He even tried playing good cop-bad cop.
Day 14: Hi @HDFC_Bank – you know I don't hold any other grudges against you, barring this one transgression, right? https://t.co/wEbKI0LAHX

— Karthik (@beastoftraal) February 14, 2017
HDFC wasn't providing satisfactory replies, but Srinivasan was indefatigable.
Day 17: I'm not tired @HDFC_Bank! Just very disappointed. That a bank could be this brazen with customers' money https://t.co/wEbKI13c6x

— Karthik (@beastoftraal) February 18, 2017
People began taking notice of his campaign, and began adding their experiences. Srinivasan tweeted these out too.
Day 21: @HDFC_Bank, if you have been fair in your communication, why are *so many* people surprised by the charges? https://t.co/wEbKI13c6x pic.twitter.com/u6ztvTl34o

— Karthik (@beastoftraal) February 21, 2017
He then started summarizing his protest, so that people who'd just heard of it could quickly catch up.
Day 22: A quick recap of @HDFC_Bank's monumentally unethical move.
Longer, better written version: https://t.co/LDxoYLaZVV pic.twitter.com/m2wCZ6SXYs

— Karthik (@beastoftraal) February 22, 2017
Around Day 30, Srinivasan started asking around for legal help.
Day 31: Lawyers on my timeline: can @HDFC_Bank escape this legally using 'estoppel'? Ethics is my point, though https://t.co/LDxoYLaZVV

— Karthik (@beastoftraal) March 3, 2017
By Day 38, he was tweeting quotes about ethics to HDFC Bank.
Day 37: "Management is doing things right; leadership is doing the right things" -Pls do the right thing HDFC Bank https://t.co/ayDkFQbylj

— Karthik (@beastoftraal) March 9, 2017
By Day 46, Srinivasan had resorted to gifs.
Day 46: Baby = customers. Rabbit = @HDFC_Bank – why you behave like this HDFC? Please do the right thing, will you? https://t.co/ayDkFPTWWJ pic.twitter.com/nryrpeBo1C

— Karthik (@beastoftraal) March 18, 2017
Incredibly, HDFC has still not budged. Tomorrow will be the 50th day that Karthik Srnivasan began his campaign, but HDFC is still sending people these emails.
I finally got auto-enrolled into that scammy HDFC program. Opted out immediately & probably just gonna close account pic.twitter.com/eSJUt60nlm

— Raveesh Bhalla (@raveeshbhalla) March 18, 2017
While his campaign hasn't yet succeeded, Srinivasan is showing no signs of letting up. His campaign is slowly gathering steam; someone has blogged about how this could be a Rs. 400 crore scam by the bank, while several others have come out with similar experiences. It's still early into 2017; Srinivasan might have to keep tweeting until the end of the year.
There's a certain Gandhian whiff to the whole protest – Srinivasan isn't being confrontational, but is repeatedly, peacefully, and forcefully making his point. And if history is anything to go by, he might just prevail in the end.