Until August 2018, there were no trillion dollar companies in the US. Since then, three different companies have touched the milestone.
Microsoft's market cap briefly touched $1 trillion (Rs. 60 lakh crore) after its stock price rose 4.4 percent following strong earnings. Microsoft's shares traded at $130.54 in late trading, giving the company an overall market cap in excess of $1 trillion. Microsoft's stock has gained about 23% gain this year, catapulting it into the trillion dollar club after Apple and Amazon.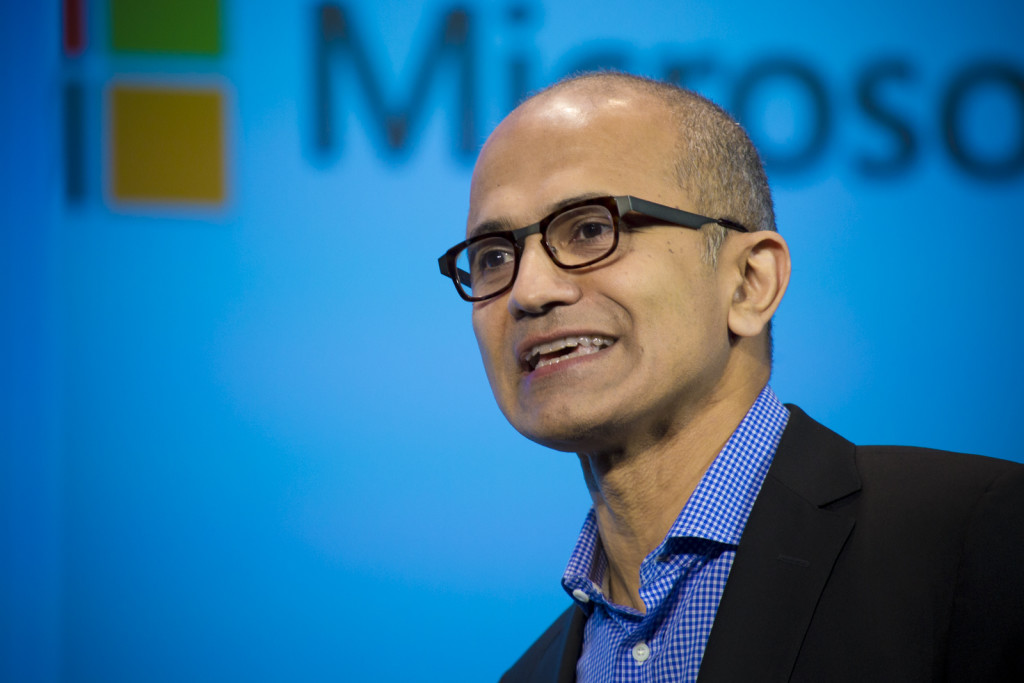 Microsoft stock price marginally fell soon after the record, leaving it $40 billion shy of the trillion-dollar mark. At market close, Microsoft was the second most valuable company in the world with a market cap of $960 billion, ahead of Amazon, which had a market cap of $935 billion. Apple, at that point, remained the most valuable company  in the world with a market cap of 976 billion. 
Microsoft's rise to the top has been meteoric, particularly since Satya Nadella took over as CEO in 2014. In June 2018, Microsoft had gone past Google to become the third most valuable company in the world; in October the same year, it went past Amazon to become the world's second most valuable company. The icing on the cake, though, came in November, when it became the most valuable company in the world, a full eight years after it had lost the crown to Apple.
This represented a stunning reversal in the fortunes for the company, which had been widely seen to have missed the bus as the world have moved to the internet and then to mobile phone. Microsoft, which had been the world's most valuable company in the PC era, had tried to keep up with acquisitions like those of phone-maker Nokia and chat program Skype, but had found it hard to compete with internet-first businesses like Amazon, Alphabet and Apple. In fact, the current popular list of tech stocks, commonly called FAANG — only lists out Facebook, Amazon, Apple, Netflix and Google, with Microsoft failing to find a mention. 
Even today, Microsoft seems to command a fraction of the attention that Apple, Google and Amazon do, and a fraction of the press coverage, but it's been quietly making moves that have seen it slowly gain ground in several diverse tech verticals. CEO Satya Nadella's focus on its cloud computing capabilities, for instance, has made Microsoft Azure a popular alternative to Amazon AWS. As of January 2018, Azure had seen its market share in the cloud competing segment rise from 16% to 20%, while Amazon AWS's share fell from 68% to 62%. Microsoft also leads Google in the cloud computing stakes, with Google Cloud commanding a market share of just 12%.
And even on the consumer products front, Microsoft is slowly making a comeback. Its acquisition of LinkedIn has given it an entry into the consumer business, and LinkedIn also fits in nicely with its suite of Office products. Since LinkedIn's acquisition in 2016, it's been contributing 2.5% to the company's overall revenues. Microsoft recently acquired Github, further showing its willingness to buy more consumer-facing businesses with corporate professionals as their chief customer-base. 
Microsoft's comeback to the top of the tech pile, though, is impressive for any yardstick. It's hard for companies to reinvent themselves, especially when they've been world-beaters in their own domain — Nokia was top-in-class for feature phones, but couldn't quite make the transition to smartphones, and companies like Kodak couldn't keep up with the digital revolution. But Microsoft, having started off making software for PCs in 1975, appears to have, after a few hiccups, successfully transformed its business for the internet age.