One of India's most respected business leaders has laid out a path for India to become a developed economy.
Infosys founder Narayan Murthy says that young people should work 70 hours a week if India wants to compete with developed economies. "My request is that our youngsters must say, 'This is my country. I'd like to work 70 hours a week," he said on a podcast. "This is exactly what the Germans and Japanese did after the Second World War… they made sure that every German worked extra hours for a certain number of years," he added.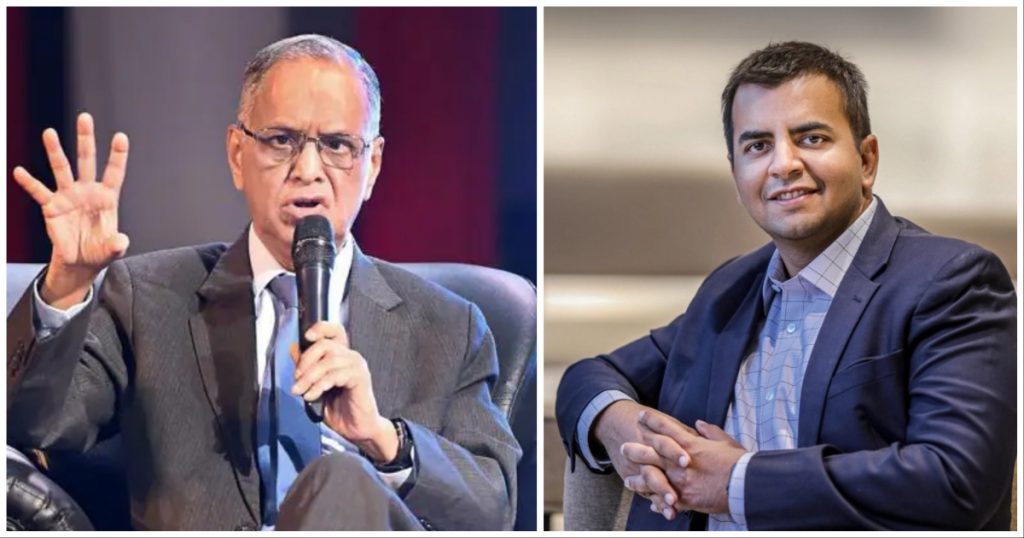 "We need to be disciplined and improve our work productivity," he said. "I think unless we do that, what can poor government do? And every government is as good as the culture of the people. And our culture has to change to that of highly determined, extremely disciplined and extremely hard-working people. And that transformation has to come to youngsters because youngsters form a significant majority of our population at this point of time, and they are the ones who can build our country," he added.
Murthy also blamed other issues like corruption in the government and bureaucratic delays. "India's work productivity is one of the lowest in the world. Unless we improve our work productivity, unless we reduce corruption in the government at some level, because we have been reading I don't know the truth of it, unless we reduce the delays in our bureaucracy in taking this decision, we will not be able to compete with those countries that have made tremendous progress," he said.
This isn't the first time Murthy has advocated that young Indians work hard. As Covid had hit, he had said in an interview that Indians should work 60 hours a week. Like last time, Murthy's comments this time too were met with a fair bit of opposition. Some online commentors said that it was unfair for Murthy to expect young people to work long hours when fresher pay at his own company, Infosys, has been largely stagnant for two decades. Others said that India shouldn't follow the path of developed economies and burn out its productive population. Yet others attacked Murthy for speaking from a position of privelege.
But Murthy found some support as well. "Totally agree with Mr Murthy's views," tweeted Ola CEO Bhavish Aggarwal. "It's not our moment to work less and entertain ourselves. Rather it's our moment to go all in and build in 1 generation what other countries have built over many generations!" he said.
Murthy and Aggarwal might be on to something. Places like the US and most of Europe were built on the backs of very hard work done by their citizens two or three centuries ago. This hard work is now paying off, and citizens, especially in Europe, can now enjoy a high standard of living with very reasonable working hours. India, however, is still a very poor country in aggregate, with a per capita income of only around $2,500. Urban Indians, though, thanks to social media, seem to want to compare their lifestyles with their peers in Western countries. While there might be pockets where this is possible, it'll take several years of hard work for most Indians to enjoy things like unlimited remote work, unlimited leaves and work life balance. And those who put in the hard hours now will not only reap outsized rewards — both Murthy and Aggarwal are billionaires — but also build their nation for the generations to come.