Debit cards and credit cards had already seen UPI zoom ahead in terms of payments, and their last bastion seems about to fall as well.
India has launched its first ATMs which allow cash to be withdrawn through UPI. ATM manufacturer NCR Corporation joined hands with City Union Bank to install the new ATMs. As many as 1,500 ATMs have been upgraded, which enable withdrawals through QR codes.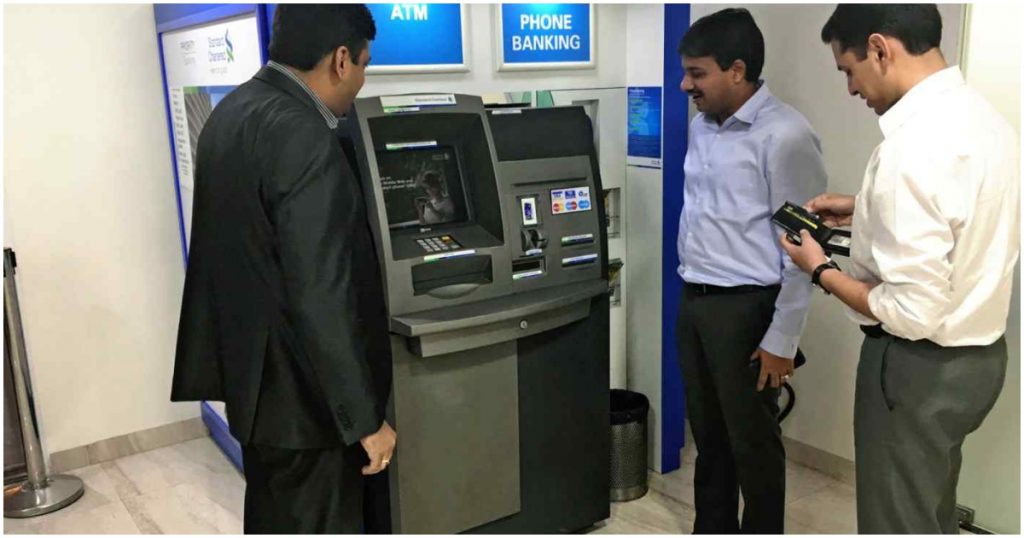 "We have partnered with NCR to deliver ICCW (Interoperable Cardless Cash-withdrawal) solution that will enable us to deliver this next-generation solution to our customers which will allow them card-less cash withdrawal using UPI QR code at our ATMs," N Kamakodi, Managing Director of City Union Bank told PTI. "This a forward step from using UPI app on the mobile phone to any ATM but sans any cards," said Navroze Dastur, India Managing Director at NCR Corporation.
These ATMs will allow users to withdraw cash from any UPI app, including PhonePe, Google Pay, BHIM and others. Users will need to scan the QR code on the screen, and authorise cash withdrawal through their mobile phones. NCR said that this was merely a software upgrade, and any ATM could be upgraded to allow such withdrawals.
Withdrawals through a phone might be more secure than those through credit or debit cards — thieves can sometimes install card readers on card machines, and having no physical contact with the ATM can also prevent cards from being stuck and stolen. NCR says that the transaction is based on dynamic QR codes which change with each transaction, which provide an increased layer of security. At the moment, withdrawals through UPI are capped at Rs. 5,000.
These ATMs, if they manage widespread adoption, could provide the biggest fillip yet to UPI transactions. UPI is now accepted at most stores in urban areas, but unlike debit cards, can't be used to withdraw cash at ATMs. Private companies had previously tried to plug this gap — PhonePe had launched something called PhonePe ATM in January last year which allowed people to withdraw cash from neighbourhood shops, and it had been a hit, with the service registering 1 lakh transactions in two days. But if ATMs themselves could start dispensing cash through UPI, it could render debit cards virtually useless, and pave way for UPI to become even bigger than it currently is.