Google's list of India-specific innovations has yet another addition.
After launching Google Tez, its payments app, and its Wifi hotspots at railway stations, Google has now released a new app that will help children in rural areas learn how to read. Called Bolo, the app currently has 50 Hindi and 40 English stories which children can read aloud. Through this, Google hopes that children will learn to recognize letters and words, and ultimately help them learn how to read.
Bolo features an animated character called Diya, who helps children along as they use the app. The app is built for Hindi-native speakers, and features stories that children would find interesting. The app encourages students to read along, and even corrects them when they mispronounce a word. Google says the app is powered by its speech recognition and text-to-speech technology.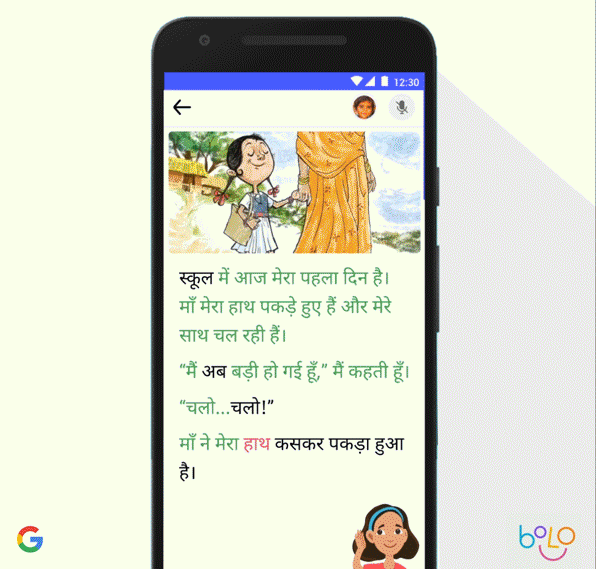 The app has been piloted in 200 villages in Uttar Pradesh, and Google says the early results were encouraging. "We found that 64 percent of children showed an improvement in reading proficiency in just 3 months," the company said in a blogpost. The stories for the app come from India-based Google partners including digital platform Storyweaver and NGO Pratham books. The app is designed to work completely offline, and is smaller than 50 MB.
"We believe technology has the power to help transform teaching and learning, and have been actively directing our products, programs and philanthropy to ensure that all students are able to benefit from it," Google said.
Bolo is currently available on the Play Store, and is currently optimized for Hindi speakers. The company says that will release versions for other languages in the coming months.