There's no dearth of loyalty programs in the retail space at the moment — Amazon bundles video streaming and faster deliveries with Amazon Prime, and Flipkart and Snapdeal offer their users discounts and cheaper deliveries through their own loyalty programs. But  Patanjali appears have decided to create a whole new category in announcing what might become the grand-daddy of of loyalty programs in India.
Patanjali has said it is launching its own SIM card, called the Swadeshi Samriddhi SIM, that offers data and unlimited calling benefits to customers. Patanjali's entry into the telecom space is through a partnership with state-owned telecom operator BSNL, and the company will likely position its SIM as a homegrown alternative to foreign competitors. But more crucially, Patanjali's Swadeshi Samriddhi SIM will offer users exclusive benefits, including a discount up to 10% on Patanjali products, and health, accidental and life insurance to the customers.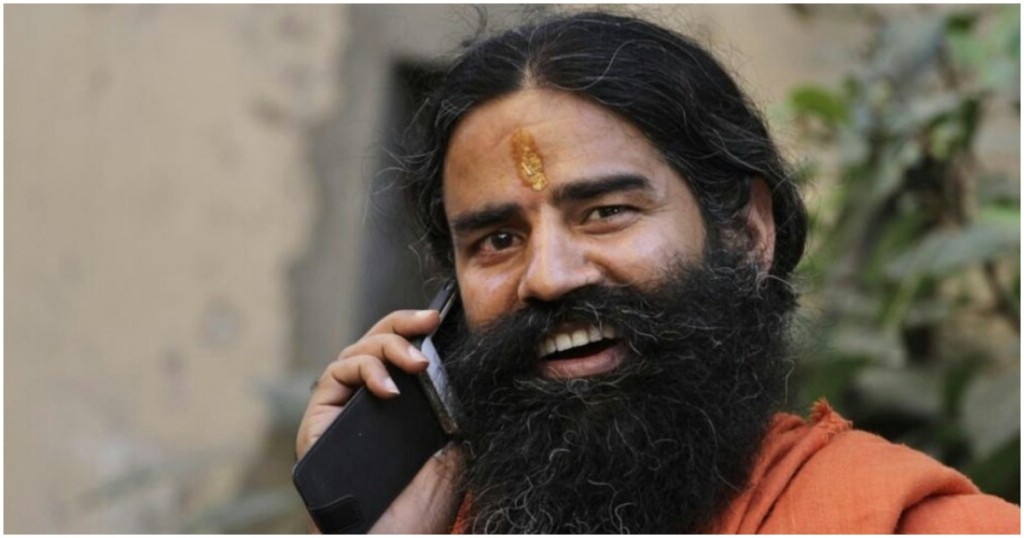 BSNL says that the Patanjali Swadeshi Samriddhi SIM will come with competitive voice and data rates. "Patanjali's plan is BSNL's best plan," said Sunil Garg, Chief General Manager at BSNL. "For Rs 144, one can make unlimited calls from any part of the country. We are giving 2 GB data pack, 100 SMSs." Patanjali hasn't yet specified what the validity of the plan will be, but  the SIM has already been made  available for Pantajali's employees, and a wider public roll-out is expected soon.
But the SIM isn't what makes Patanjali's latest announcement probably the biggest in India's retail space this year. Apart from the low voice and data rates, Patanjali SIM holders will be eligible for discounts up to 10% on Patanjali's many products. The Patanjali SIM will also come bundled with  insurance — in the event of road accidents, the Patanjali Swadeshi Samriddhi SIM will provide holders a medical insurance covers of Rs. 2.5 lakh, and a life insurance cover of Rs. 5 lakh.
Patanjali might be a relatively young company, but it already has annual revenues of over Rs. 10,000 crore. If any number of its customers decide to get its SIM cards, Patanjali will have effectively created one of India's largest loyalty programs virtually overnight. Patanjali's loyalty program will then be able to offer customers a far more compelling value proposition than other FMCG manufactuers — while customers might use several Hindustan Unilever products (HUL makes disparate products like Lipton tea, Kissan Ketchups, Kwality Walls icecream, and Knorr soups, among many others), they're never rewarded for sticking to Hindustan Unilever. Patanjali customers, on the other hand, will find greater incentive to stick to Patanjali entire portfolio thanks to the 10% discount across its range of products.
And Patanjali's loyalty program will also enable the company to collect better data on its customers than traditional loyalty programs. The Future Group is trying to create 10,000 Easy Day stores across the country that will only be open to its loyalty program members, and the company says that the increased data on usage patterns will allow it to make better recommendations to customers. Patanjali, for its part, will have given each of its users a whole SIM card, which will not only uniquely tie them to a distinct identity, but also likely be able to track their aggregate locations at all times. This data could prove invaluable as it maps the demand of various products, and decides which products to stock at which locations.
While this does sound like a pretty unbeatable plan on paper — a loyalty program in which you can literally track the location of your users at all times is a data scientists's dream come true — getting initial users for the Patanjali SIM might not be easy. The telecom market is already saturated at the moment with companies one upping each other in providing the SIMs, and getting users to ditch their Jio and Airtel SIMs to take a Patanjali-branded BSNL SIM could present a significant challenge.
But Patanjali will likely again turn to Baba Ramdev's personal brand to get its initial customers. And Baba Ramdev has been there, done that — thanks mainly to his personal appeal, Baba Ramdev managed to transform a little-known FMCG company from Haridwar into the behemoth it is today. If Baba Ramdev can once again turn on the charm and get Patanjali customers to adopt the Patanjali SIM, he might end up upending India's FMCG market all over again.