India's payments banks had been launched with much fanfare — and anticipation — a few years ago. By letting non-banking companies hold payments bank licenses and conduct banking operations, the RBI had hoped that these new institutions would reach India's unbanked populations, and bring them into the formal financial fold. But in their first few years, it appears that these banks are struggling to find any takers.
The total deposits of India's top four payments banks stands at a paltry Rs. 540 crore, an RTI query has revealed. Airtel Payments Bank leads with deposits of Rs. 307 crore, followed by Paytm Payments Bank which has managed deposits of 194 crore. Fino Payments Bank is third with deposits of Rs 37 crore, while the India Post Payments Bank, which began full-fledged operations only this month, has thus far managed to rack up deposits of Rs. 1.39 crore.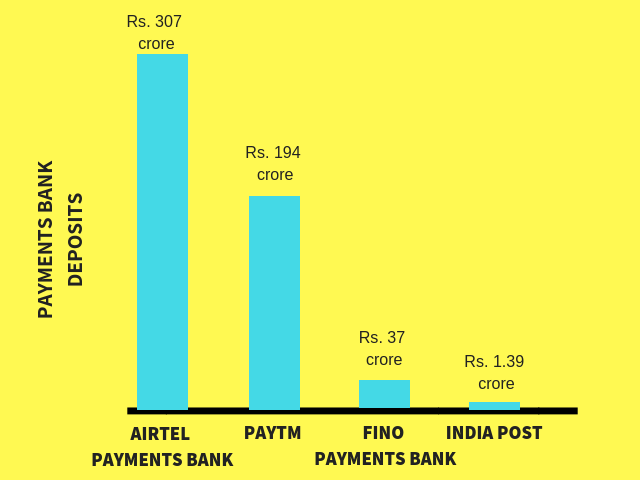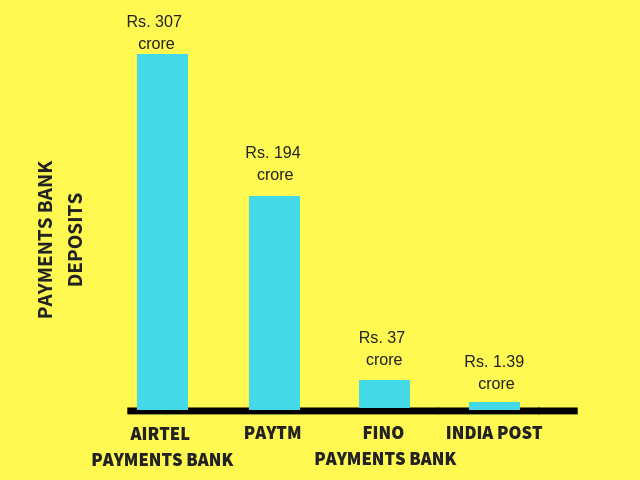 These numbers don't quite live up to the hype that Payments Banks had generated when they'd first launched. When Paytm Payments Bank had first launched, CEO Vijay Shekhar Sharma had said that even if each customer deposited $100 (Rs. 7000) into their accounts, the bank would turn into a $100 billion opportunity. Paytm Payments Bank hasn't revealed its latest user base numbers, but in September last year, it had claimed to have 10 million users. Even if it hasn't added any users since then, it would mean that the average Paytm Payments Bank user only has Rs. 194 in their account, which is nowhere close to the $100 that Sharma had estimated. Also, the total Rs. 540 crore deposits in the 4 payments banks are less than less than 0.005% of overall bank deposits of Rs 115 lakh crore in India.
Beset by controversy
Even as Payments Banks have grappled with low deposits, they haven't helped their cause by being in the news for all the wrong reasons. Starting June this year, Paytm Payments Bank has stopped adding new customers after the RBI discovered irregularities with the way it was storing its data and on-boarding customers. Airtel Payments Bank, the current leader in the space, has had it even worse — last year, it was accused of opening users' accounts without their consent. Its eKYC license was subsequently suspended, and the bank only got a nod to resume adding users in July this year. Fino Payments Bank, in the meanwhile, has been asked to stop adding new customers after it was discovered that several of its customers had more than the stipulated Rs. 1 lakh in their accounts.
Also, interest around launching payments banks appears to be petering out. Initially, 11 bodies had applied for licenses to run payments banks, but Tech Mahindra, Cholamandalam Finance and Dilip Shanghvi-IDFC Bank-Telenor JV had dropped out by 2016. Of the 8 remaining players, Reliance and Aditya Birla haven't yet made full-fledged launches of their payments banks, while Vodafone hasn't yet sought the RBI's final nod to start operations. And with Fino Payments Bank and Paytm Payments Bank currently suspending from adding new users, it appears that the Payments Bank story isn't quite playing out as its participants had expected.