India appears all set to set welcome another airline into its skies — and one of the country's most prominent stock market investors is behind it.
Rakesh Jhunjhunwala-backed Akasa Air has placed an order for 72 Boeing 737 MAX jets. At current market rates, the order is valued at nearly $9 billion (Rs. 65,000 crore). The order is incremental, and includes two variants, the Boeing 737-8 and the high-capacity Boeing 737-8-200.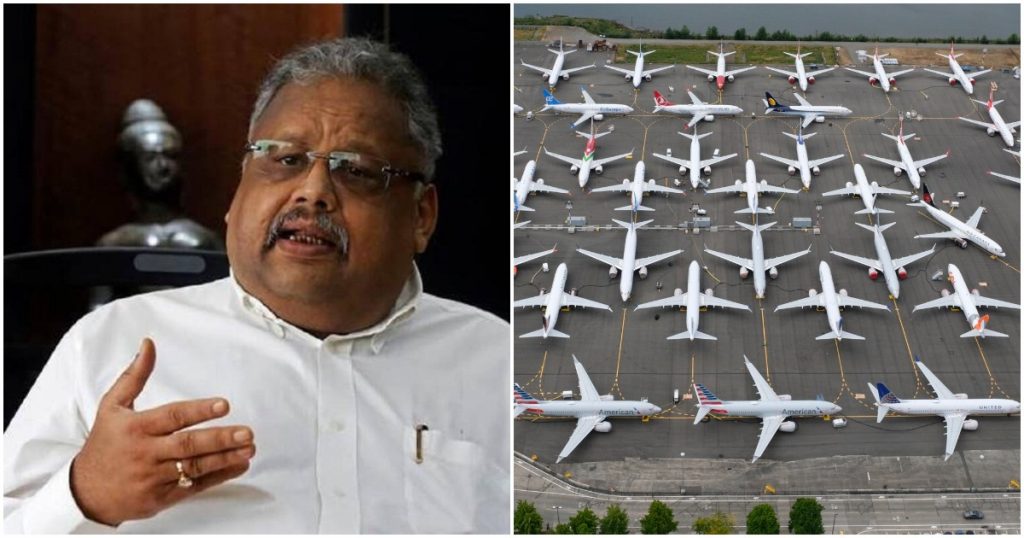 The order indicates that Akasa Air, which is being billed as an ultra-low cost airline, is well on its way to starting operations. Akasa Air had received initial clearance from the civil aviation ministry to start operations in October, and the company has previously said that it expects to start flying next year.
Jhunjhunwala is best known for being a prolific stock market investor — his current stock portfolio is estimated to be north of $3 billion — but he now seems determined to enter the aviation space. Many airlines across the world are currently mired in losses, but Jhunjhunwala sees potential in the sector. "I'm very, very bullish on India's aviation sector in terms of demand," he's said. Jhunjhunwala holds an estimated 40% stake in Akasa Air.
But while there are several airlines that are currently serving Indian travelers, Jhunjhunwala has come up with a unique model to serve Indian travelers. Most of India's current airlines are Low Cost Carriers, but Akasa Air plans to launch an Ultra Low Cost Carrier. An Ultra Low Cost Carrier tries to cut back on all expendable costs, stuffs as many seats as possible into planes, flies more hours a day, and keeps seat prices separate from all goods and services, including checked in and carry-on luggage. Ultra Low Cost Carriers also try to make money by advertising on every possible surface, including the luggage bins, the foldable trays, and even paper cups and packaging. This is the model that Ryan Air famously follows in Europe with great success, and Jhunjhunwala seems to want to bring it to India. "For the culture of a company to be frugal you've to start off fresh," he says.
It's an unusual time to be launching an airline — India's airline space has been battered by the coronavirus pandemic, and most airlines have made large losses. There are also concerns that the following the pandemic, business travel could become a lot more infrequent, and be replaced with Zoom calls and virtual meetings. But Jhunjunwala seems to be taking a contrarian bet on the space.
And while he's staking some of his own wealth to start the airline, Jhunjhunwala has also managed to get some big names on board to run it — former Indigo President Aditya Ghosh will reportedly team up with Jhunjhunwala to Akasa Air. Ghosh knows a thing or two about Indian aviation — he'd grown Indigo into India's largest airline before joining Oyo Rooms. Ghosh had quit Oyo Rooms in 2019.
Ghosh now seems to want to take another stab at India's aviation space. There does seem to be room for a new airline — Jet Airways had shut operations in 2019, and there could be room for a new entrant. Also, India's biggest airline implosion was with Vijay Mallya's Kingfisher Airlines, and that had catered to the exact opposite segment — Kingfisher had been an ultra luxury airline, while Akasa Air plans to cater to low budget travelers. Jhunjhunwala would be cognizant of the fact that the airline space has previously been the graveyard of a fellow outspoken billionaire, but customers wouldn't be complaining — a new airline could possibly result in a lowering of consumer fares across the board in India.