Last week, Oyo had announced that it was "elevating" former Indigo President Aditya Ghosh to its board. Aditya Ghosh had joined Oyo in November last year, and it was seen as a coup for the hotel brand. Ghosh was one of the most respected corporate operators in India, having turned Indigo into India's most successful airline, and his joining Oyo was seen a a big vote of confidence for the fledgling startup. But it appears that his stint hasn't gone quite as expected.
Aditya Ghosh's exit as CEO and his move to the board wasn't what the company had in mind when he was appointed last year, Mint reports. Ghosh's move to a non-operational role was an admission that the decision to hire him hadn't worked out for both parties, a source reportedly said. "At Oyo, the power lies with Ritesh and a small group of senior leaders who have been at the company for many years. Aditya was on cordial terms with Ritesh but his management style was different, and he was never part of this circle. He was struggling to have the kind of authority and influence that he had enjoyed at IndiGo," the source added.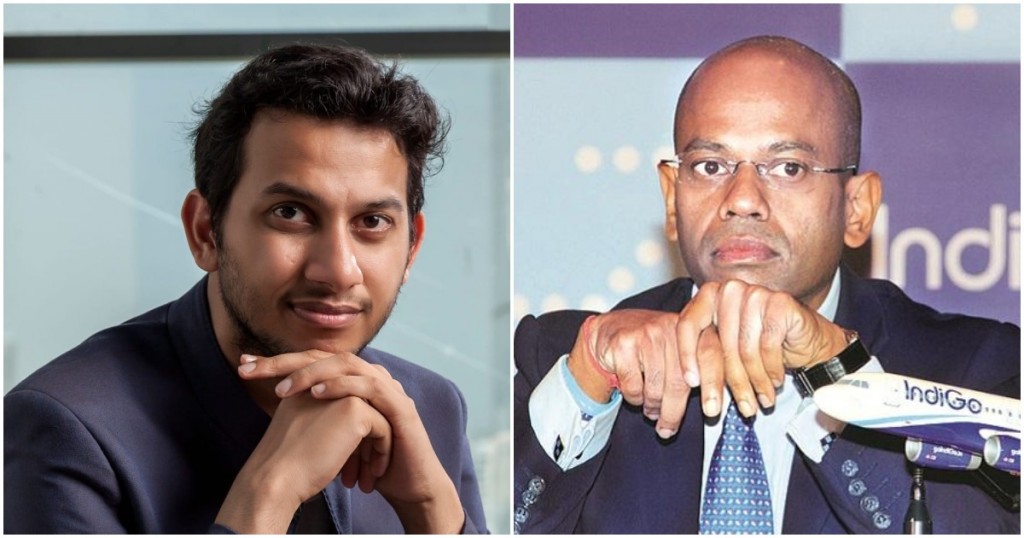 Oyo disputes this account. "India has doubled in size in the last one year, and our margins have improved considerably for the India and South Asia business. To meet the changing business requirements, multiple leaders have been expected to 'step-up' and play a larger role. Many leaders, therefore, have been promoted in the organisation, and Aditya's elevation is no exception," an Oyo spokesperson said.
Last week, Oyo had announced Ghosh's "elevation" to the company's board. "Aditya's strong business acumen, problem-solving capabilities, passion for building an organization with strong corporate governance and a high performing work culture that thrives on principles of diversity and inclusion, makes him the perfect choice for this larger and more strategic role, at a global level," Oyo founder Ritesh Agarwal had said. "I am certain that this decision will greatly help OYO achieve its goals, globally.  Like always, we are blessed to have leaders like Aditya who continuously step-up to bigger roles to ensure the company derives benefits from their wealth of experience in such a critical juncture of not just growth, but principled growth for the company. His learnings will be invaluable for all of us," he'd added. Agarwal and Ghosh had also given out interviews together, and both had seemed to be happy with the change.
But while Oyo might spin Ghosh's move as an elevation, it's likely that it will decrease his day-to-day involvement with the company. As a board member, Ghosh is free to take up other jobs, or other board positions, and will likely spend lesser time with Oyo than he would've spent as its India CEO. Also, as a board member, his remuneration will not be as connected with Oyo's valuation as it would have been with him being a full-time employee of the company.
Interestingly, there have been concerns around Oyo's business model ever since Softbank's other real estate play, WeWork, collapsed in spectacular fashion earlier this year. WeWork had been valued at $47 billion by Softbank, but when it tried to go public, investors were unimpressed with the financials and the governance lapses at the company, and the IPO failed to find any takers. WeWork ended up being worth just $8 billion after its IPO, with Softbank being forced to push additional funds into the company.
Oyo, for its part, has seen a meteoric rise over the last couple of years. Until September last year, it wasn't even a unicorn, but then raised a $1 billion round, which ended up valuing it at $5 billion. Since then, Oyo has grown its valuation to $10 billion, and apart from its India business, claims to be the biggest hotel chain in China, and has sizeable operations in the US, UK and Japan. In India, Oyo has ventured into industries as diverse as coworking, weddings, and even food tech, having set up cloud kitchens and listed them on Zomato and Swiggy.
While its growth numbers are impressive, there have been some concerns — Oyo has reportedly laid off 1000 employees in China, and was embroiled in a "nasty labour dispute" in Japan after it failed to meet its growth targets and was forced to downsize. In India, Oyo has been battling with hotel operators, many of whom are unhappy with its commissions, and some who've taken it to court. And the company's losses for the year rose sixfold to Rs. 2385 crore. As such, Oyo might term Ghosh's move to its board as an "elevation", but there might be more to it than meets the eye.