Reliance is already a sprawling oil-to-telecom conglomerate, and it's now added a high-tech genomics company to its arsenal.
Reliance has acquired 2.28 crore equity shares of Strand Life Sciences Private Limited for a cash consideration of Rs. 393 crore. A further investment of up to Rs 160 crore is expected to be completed by March 2023, RIL said in a regulatory filing. Reliance added that the total investment will translate into 80.3 percent of equity share capital in Strand on a fully diluted basis. According to RIL, this investment will be a part of the group's digital healthcare initiatives, "to foster affordable access to world-class technology and innovation-led healthcare ecosystem in India".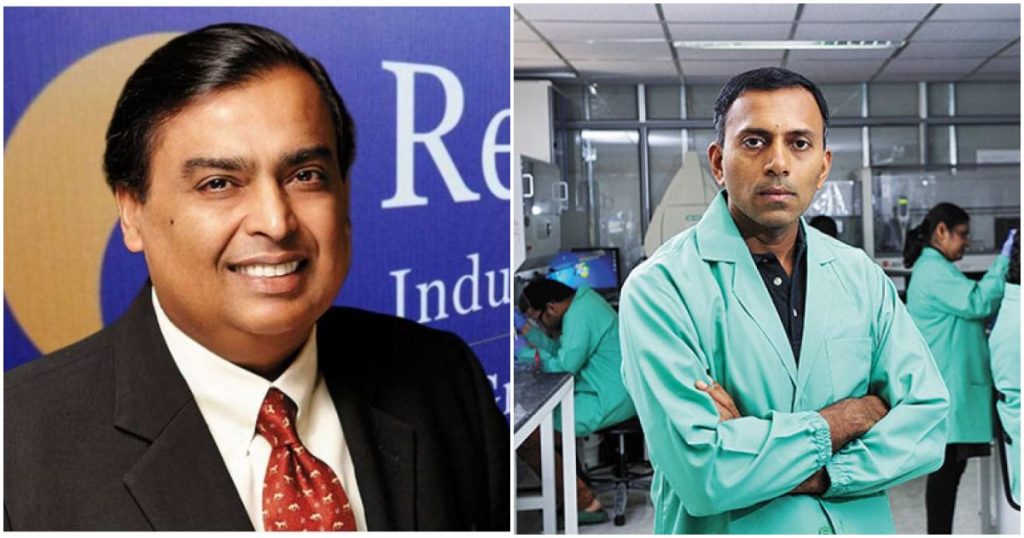 Reliance has been no stranger to acquiring all manner of companies over the last few years, acquiring companies ranging from streaming services in Saavn to chatbot companies in Haptik. But Strand Life Sciences Private Limited is an unusual acquisition — for starters, the company was founded all the way back in 2000 by four PhDs from the Indian Institute of Science. Even today, more than 50% of its 220 scientists have PhD degrees from top world institutions.
Strand Life Sciences operates in the genomics space, and aims to "improve global health by decoding the genetic information contained
in an individual's genome." The company claims to apply next-generation genomics to generate valuable insights into disease areas such as cancer, cardiovascular and metabolic diseases, eye and neurological disorders. Its solutions accelerate drug discovery research for pharma and biotech companies, provide insights into complex diseases at the genetic and molecular level, and facilitate research in personalized healthcare. The company also provides genetic testing, which provides precision healthcare for patients based on their unique personal genomics. Strand Life Sciences has over 2000 global customers including research institutes, pharma and biotech companies and device makers, and also the first accredited personal genomics lab in India.
This is high-tech medicine, and it's hard to immediately tell where this company can fit into Reliance's overall product portfolio. But over the last few years, Reliance has been focusing on long-term initiatives — at its last AGM, the company had introduced plans to build 4 giga factories which would make components for producing green energy including photovoltaic modules, electrolysers and fuel cells for energy storage batteries. Reliance is also betting big on 5G, and was the first telecom company to begin testing its 5G infrastructure in India.
And genomics and healthcare is something global giants are interested in as well. Google has a subsidiary named Calico that has the goal of combating aging and associated diseases through life sciences research, and Facebook founder Mark Zuckerberg has announced the Chan Zuckerberg foundation with the ambitious goal of "working to cure, prevent, or manage all disease by the end of the century." Over the last few years, Reliance has metamorphized into a tech company, with its own apps, platforms and digital ecosystems. And its latest interest in genomics and healthcare might indicate that Reliance is now taking a path well-trodden by its global tech peers.