In 2017, Reliance Jio had quickly gained market-share with its JioPhone featurephone, which brought many Indians online for the first time — it had gone ahead and essentially given away the phone for free, giving users an option to return it in three years for a full refund. Four years later, it's gone ahead and announced what it claims will be the world's most affordable smartphone.
Reliance has announced the launch of JioPhone Next, which it is billing to be the world's most affordable smartphone. The JioPhone Next will offer Google Play Store access, and features including a voice assistant, automatic read-aloud text, and language translation. The phone will be built in partnership with Google, which Reliance had announced last year.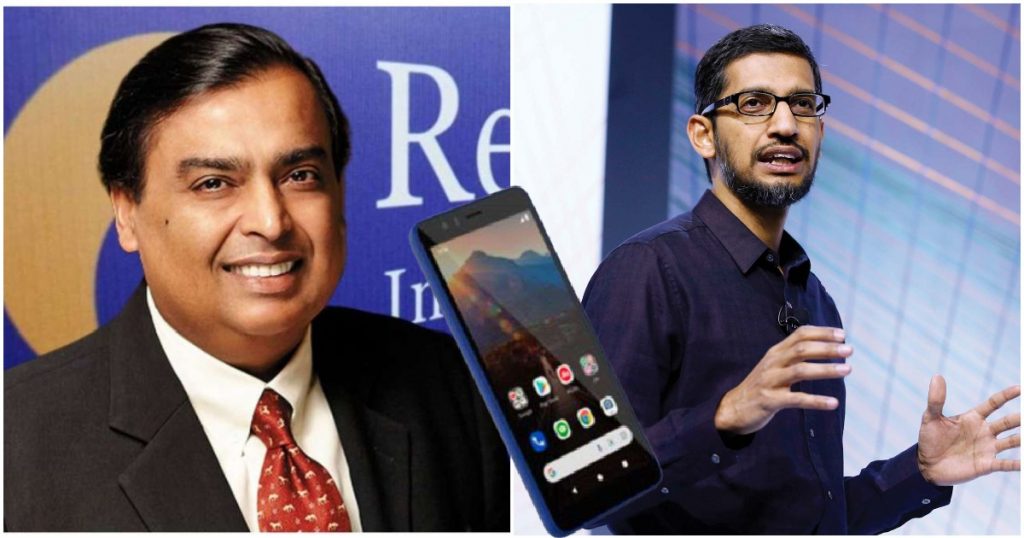 "India still has nearly 300 million mobile users who are unable to escape from inefficient and exorbitant 2G service, because even a basic 4G smartphone remains unaffordable for these users," Mukesh Ambani said at Reliance's AGM. "Last year, (Google CEO) Sundar and I had talked about Google and Jio co-developing a next-generation, feature-rich, but extremely affordable smartphone." Last year, Google had invested $5 billion in Jio Platforms for a 7.7% stake. Mukesh Ambani said that the phone would be launched on Ganesh Chaturthi on 10th September.
Reliance also announced some other big-name collaborations. Reliance said that Yasir Al-Rumayyan, chairman of Saudi Aramco, would be joining its board, and said that the two companies were close to strategic partnership. Reliance also announced that it was running integrations with WhatsApp for JioMart, and said that the initial response from users was encouraging.
Reliance also announced some other major initiatives. It said that it would build four giga factories to manufacture and integrate all critical components of a new energy ecosystem. "The factories will make solar photovoltaic modules, electrolysers and fuel cells for energy storage batteries. Reliance will thus create and offer a fully integrated, end-to-end renewables energy ecosystem," said Ambani. "Over the next three years, we will invest over Rs 60,000 crore in these initiatives," he added.