Reliance has, over the course of two days, partnered with two of India's most prominent fashion designers.
Reliance has acquired large stakes in businesses owned by renowned fashion designers Manish Malhotra and Ritu Kumar. Reliance Brands has said that it would buy a 40 percent stake in Manish Malhotra's MM Styles Pvt Limited. Reliance has also said that it has acquired a 52 percent stake in veteran fashion desinger Ritu Kumar's firm Ritika Pvt Ltd for an undisclosed amount.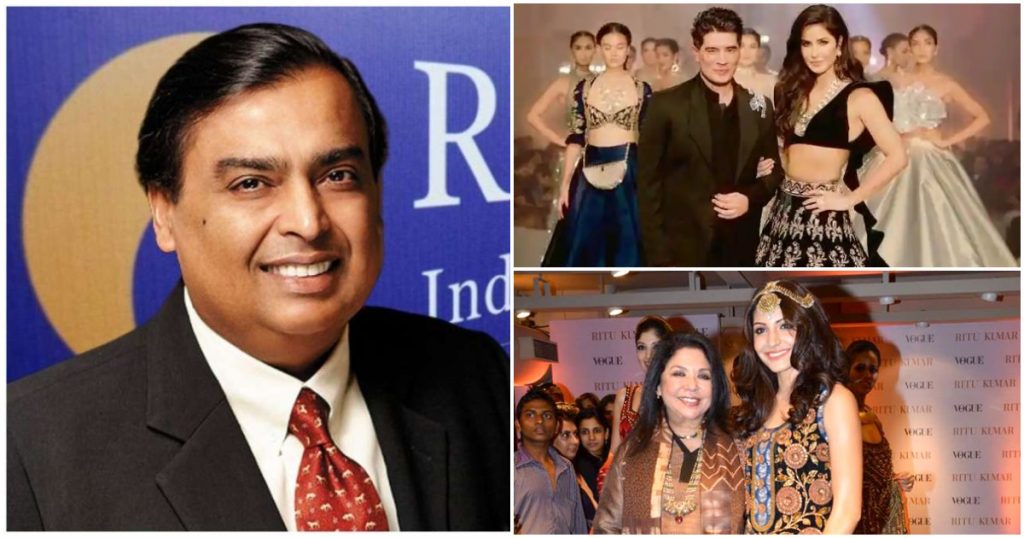 "Our strategic partnership with Manish Malhotra is anchored on our immense respect for his craft and our deep commitment to Indian art and culture," said Reliance Retail Ventures Ltd Director Isha Ambani. "Being an entrepreneur, Manish, the man behind the brand, has always been nimble and ahead of his times," she added.
Reliance said that it wants to drive growth for Manish Malhotra's 16-year-old fashion label domestically as well as overseas, and establish the brand as a global couture powerhouse. Manish Malhotra's company sells Indian outfits that have been worn by India's rich and famous, and also by its Bollywood elite. His brand has a physical retail footprint with four stores in India, and has a social media following of over 12 million. The Manish Malhotra brand is already popular among wealthy Indian expats in Europe, the US and the Middle East.
Reliance also picked up a majority 52 percent stake in veteran couturier Ritu Kumar's company. "We are delighted to partner with Ritu Kumar, who possesses strong brand recognition, potential for scale, and innovation in fashion and retail – all key ingredients to build a complete lifestyle brand," said Isha Ambani. "Together, we want to build a robust platform and customer ecosystem for our native textiles and crafts – both in India and across the world – so that our crafts receive the honour and recognition they deserve in international couture," she added.
Ritu Kumar is one of India's best-known fashion designers. Her business includes four fashion brand portfolios — Label Ritu Kumar, The third RI Ritu Kumar, aarké and Ritu Kumar Home & Living — and cumulatively retails out of 151 point of sales globally. Her clothes have been worn by celebrities such as Princess Diana, Priyanka Chopra, Lara Dutta and many others.
This isn't the first time that Reliance has partnered with fashion designers in India. Reliance Brands has previously invested in Indian luxury brand Satya Paul, and menswear ethnic label Raghavendra Rathore. Reliance has also, through joint ventures and strategic partnerships, brought several international and luxury brands to India including Burberry, Bottega Veneta, Armani, Kate Spade, Tiffany & Co, Steve Madden, Diesel, Burberry, Hugo Boss and several others.
Reliance is already India's largest retailer, and is present in the affordable fashion space through Reliance Trends with several of its own brands. But increasingly, Reliance seems to be betting on initiatives that cater to a higher-end consumer — just last week, Reliance had opened an ultra-premium gourmet food store in Mumbai named Freshpik which stocks organic and luxury food items, and now it's acquired large stakes in the businesses of two of India's best known high-end designers. This could be a heartening sign for India's business environment — Reliance through its vast array of businesses has its finger on the pulse of India's economy, and it seems to be betting on a consumption boom in India in the coming years.