From solar power plants to genomics companies, Reliance's acquisitions keep getting more diverse — and more futuristic.
Reliance has acquired a majority stake in robotics firm Addverb Technologies. Reliance Retail Ventures picked up a 54% stake in the Noida-based company for $132 million (Rs. 983 crore). This round of funding will help the company accelerate its expansion in Europe and US, and enable it to set up a large robotic manufacturing facility.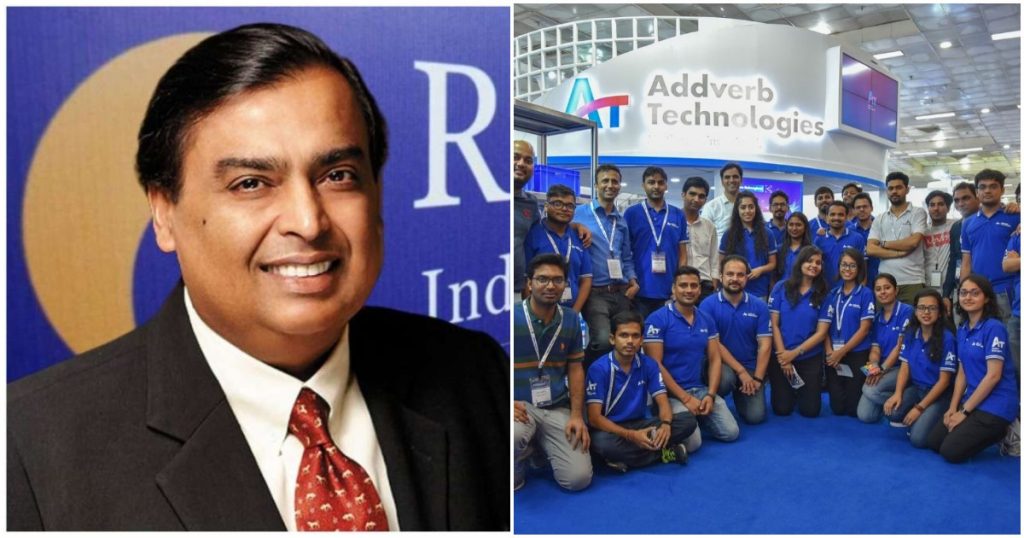 "With this investment, Reliance will hold around 54 percent stake in Addverb," said Addverb Technologies co-founder and CEO Sangeet Kumar. "They become the largest shareholder in the company. Reliance was already one of our esteemed clients, with whom we had co-created and delivered highly automated warehouses for their Jio-Mart grocery business. The comfort level and the trust factor were already in place, which led to this association," he added.
Addverb Technologies had been founded in 2016 by Sangeet Kumar, Prateek Jain, Bir Singh, Satish Kumar Shukla and Amit Kumar. Sangeet Kumar had graduated from IIT Kharagpur in 2004, and had spent 11 years working with Asian Paints. Addverb's previous round was led by Jalaj Dani, who is the co-promoter of Asian Paints. Interestingly, Reliance is a minority investor in Asian Paints, and has a near 5 percent stake in the company.
Addverb Technologies builds warehouse and factory automation products which powered by robotics, AI, machine learning, deep learning, computer vision and IoT. The company's robots help move packages within warehouses, and its software also helps automate tasks for warehouse workers. The company's clients include Reliance, Flipkart, HUL, Asian Paints and Coca-Cola, and it has a presence in 5 countries around the world.
Unlike many startups, Addverb Technologies is also profitable. The company is expecting to close the financial year with revenues over Rs. 410-415 crore, and expects it to grow to Rs. 2,000 crore over the next 24 months. "At present, 80 percent of our revenue comes from India but this mix is expected to change to 50-50 between India and overseas business in the next 4-5 years. Our revenues from software contribute 15 percent of the total, which is expected to grow significantly," Kumar said.
Addverb fits it neatly with Reliance's plans — the company has already helped build its warehouses for JioMart, and will likely be able to help it build automated warehouses for its myriad other businesses. But this isn't the only bet that Reliance has made on futuristic companies — Reliance had earlier acquired Norway-based solar power company REC Solar, which is one of the largest vendors of solar panels in the world, and had also acquired a controlling interest in genomics company Strand Life Sciences, which aims to improve global health by decoding the genetic information contained in an individual's genome. Reliance had started off selling textiles, then became a petrochemicals giant, and through Jio and investments from Google and Facebook, had appeared to metamorphize into a tech company. But with the company now acquiring robotics players, solar power companies, and genomics startups, Reliance seems to have even longer-term plans than was previously believed.