Reliance had become one of India's largest conglomerates through its interests in petrochemicals and oil. It is now rapidly taking steps towards moving towards what could be the energy source of the future — solar.
Reliance yesterday announced that it had acquired two companies in the solar energy space. Reliance said that it had acquired the Norway-headquartered REC Solar Holdings from China's National Bluestar Group at an enterprise value of $771 million (Rs. 5,500 crore). Reliance also announced it had acquired a 40% stake in Sterling & Wilson Solar Ltd, a Shapoorji Pallonji group company, for about Rs. 2,845 crore. The stock markets appeared to respond positively to Reliance moves, with its stock touching a 52-week high of Rs. 2724 in trade today.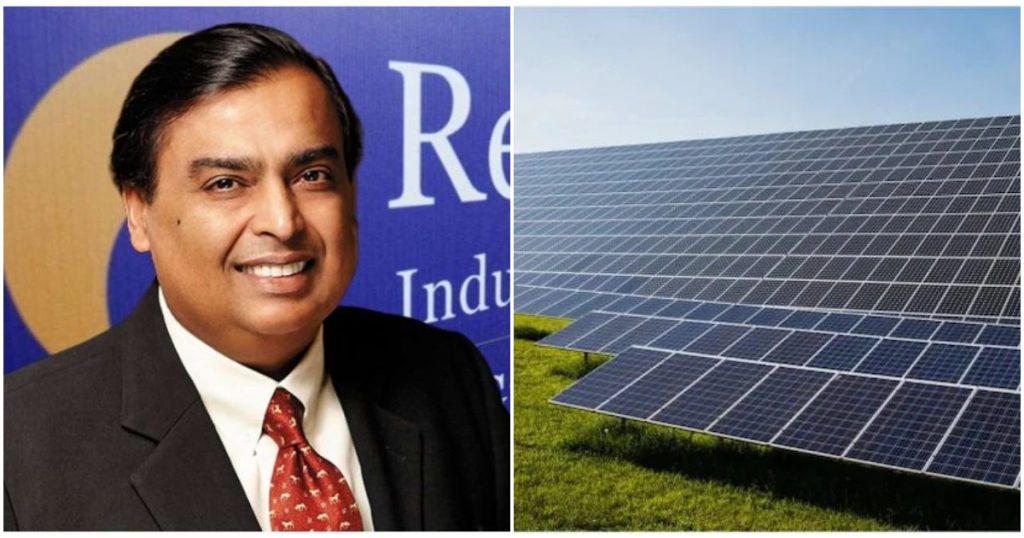 Reliance's rapid forays into the solar power space had been first indicated at the company's AGM in June this year. Reliance had said that it would build four giga factories to manufacture and integrate all critical components of a new energy ecosystem. "The factories will make solar photovoltaic modules, electrolysers and fuel cells for energy storage batteries. Reliance will thus create and offer a fully integrated, end-to-end renewables energy ecosystem," Reliance Chairman Mukesh Ambani had said. Reliance had said it would invest a staggering Rs. 60,000 crore over 3 years into these initiatives.
And Reliance appears to have set the ball rolling with 2 major acquisitions. Norway-headquartered REC Solar was founded in 1996, and helps homeowners and businesses generate solar power. The company is one of the largest vendors of solar panels in the world, and is well known for producing silicon material for photovoltaic (PV) applications and multi-crystalline wafers. With an annual volume of 1.5 gigawatts, it has made more than 40 million solar panels which generate 11GW of power for customers including IKEA, Audi and Tiger Beer. REC Solar has two manufacturing facilities in Norway, and one in Singapore. REC Solar has also been present in India for more than 10 years, and helps companies including Capgemini, BMW and Wonder Cements and others generate rooftop solar power.
And this wasn't Reliance's only solar acquisition — the company also said it that it had acquired a 40% stake in Sterling & Wilson Solar for Rs. 2850 crore. Sterling and Wilson Solar Limited, a part of the Shapoorji Pallonji group, had commenced operations in 2011, and is now one of the leading Solar EPC (Engineering, Procurement, and Construction) companies in the world. The company has a presence in 24 countries, and has a portfolio of 257 solar power projects with an aggregate capacity of 11.4 GWp.
Reliance will likely integrate these companies and their products into its upcoming giga factories in Jamnagar in Gujarat, and look to become one of the leading global players in the solar ecosystem. Mukesh Ambani isn't the only Indian tycoon that's rapidly making inroads into the solar power space — the Adani group is already one of India's largest producers of solar power, and is running a series of clean energy initiatives. In the US, the two richest men, Elon Musk and Jeff Bezos, are currently competing to taking humanity to space. India's two richest men, on the other hand, seem to be vying to bring cleaner energy right here on earth.