It's been a good couple of months for Reliance and its Chairman Mukesh Ambani.
Reliance has just become the first Indian company to reach a market capitalization of Rs. 10 lakh crore. Reliance achieved the milestone when its shares touched a record high of Rs. 1584 per share. Reliance's shares have been on a tear this quarter, having risen 40 percent int the last 4 months — in August, Reliance was trading at just Rs. 1,100 a share.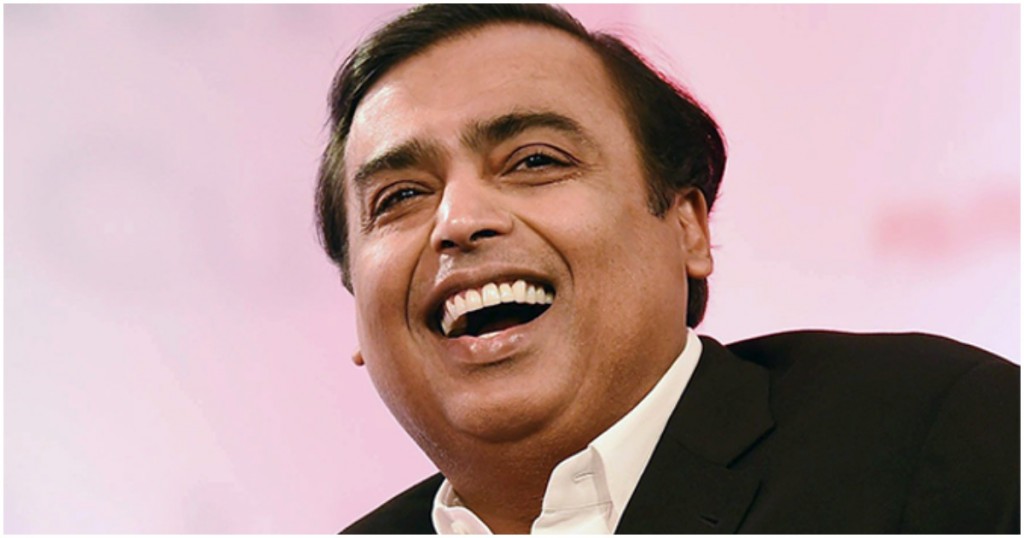 The spike in Reliance's share price has helped buttress the net worth of Chairman Mukesh Ambani, who became the 9th richest man in the world in Forbes' real-time billionaire tracker. Mukesh Ambani's fortune yesterday was worth $60 billion, and he was placed 9th in the list behind Amazon CEO Jeff Bezos, LMVH founder Bernard Arnault, Microsoft founder Bill Gates, Warren Buffet, Facebook CEO Mark Zuckerberg, Zara founder Amancio Ortega, Oracle founder Larry Ellision and Mexican telecom magnate Carlos Slim. Mukesh Ambabi's net worth of $60 billion puts him ahead of Google founders Larry Page and Sergey Brin, Alibaba founder Jack Ma and Tesla CEO Elon Musk.
Reliance's shares have been responding to how the company has restructured its business operations in recent year. Until not too long ago, Reliance was best known as a petrochemicals giant, but Mukesh Ambani entered the telecom space with a big in 2016 with Jio. Since its inception, Jio has managed to pull away customers from rival phone companies, and is now India's largest telecom provider with 35 crore subscribers. Even more impressively, Jio has been consistently profitable over the last year and a half, and registered a profit of Rs. 990 crore last quarter.
Around Jio, Reliance has created a whole digital ecosystem, and runs apps that do everything from delivery news to play videos. It has made several investments in tech, acquiring music streaming company Saavn, chatbot maker Haptik and e-commerce back-end company Fynd. Apart from its digital investments, Reliance has also launched JioGigaFiber, which, like Jio before it, aims to disrupt India's broadband space. Then Reliance has also been aggressively pursuing Reliance Retail, and estimates that it will contribute to 50 percent of Reliance's overall revenues in the years to come. And to top it all off, Reliance has already announced an e-commerce venture which will take on Amazon and Flipkart.
It's been a breathtaking amount of progress for one company to make in the last few years, and Reliance thus far has managed to deliver on its promises. Jio was launched with a lot of fanfare, and it indeed managed to become India's largest telecom company in under three years. And the way Reliance's stock is moving, it appears that share markets believe that Reliance's other initiatives are going to fare much the same way.