The scale of Reliance's ambition appears to be continuing to expand.
Reliance is in early stage talks with Bytedance for an investment in TikTok's India business, several publications have reported. The two companies began conversations late last month and have not reached a deal yet, the reports said. TikTok's business in India is reportedly being valued at more than $3 billion.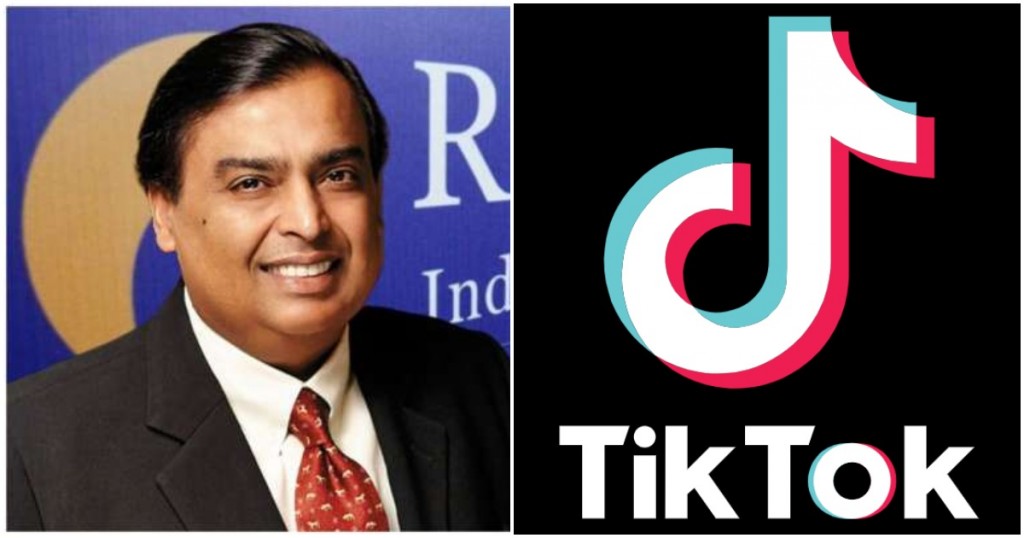 This news follows similar developments in the US, where Microsoft is reportedly working out a deal to buy TikTok's US business. The deal was necessitated by US President Donald Trump threatening to ban TikTok, and has now given the company 45 days to sell its business to an American company. Apart from Microsoft, Twitter has also held talks with Bytedance for buying out TikTok's US operations.
It would appear that it's along the same lines that Reliance is holding talks with Bytedance — in India, the Indian government had banned TikTok and 58 other apps. TikTok had initially said that it would appeal the ban, but with nearly 45 days having passed since the ban was announced, and the developments in the US, it would appear that Bytedance might have no option but to sell off its India business to a non-Chinese player.
But one would wonder if Reliance needs to invest in TikTok. Reliance has been acquiring all manner of digital properties, having bought everything from chatbot company Haptik to e-commerce company Fynd. TikTok is a social media sensation, and has more than 200 million users in India, and could well help further build Reliance's digital portfolio. TikTok, however, likely doesn't make a lot of money in India — even social media companies like Facebook make a tiny fraction from their Indian users as they do from their developed country counterparts, and as such TikTok's earning potential might be limited. Social media companies get high user numbers from India, and make most of their money from developed markets; to own a social media company that operates only in India will give Reliance lots of users, but perhaps not enough revenue or profits. And Reliance isn't exactly looking for lots of users — Jio itself has 400 million subscribers, and doesn't particularly need TikTok's users. 
More worryingly for Reliance, TikTok could bring with it some controversies. Social media platforms around the world have come under the scanner for the content that's uploaded on their platforms, and TikTok has been no exception. From videos of people licking currency notes during the coronavirus, to videos of people spewing hate speech, TikTok has often been accused of hosting illegal and unsavoury content. Reliance wouldn't want to tie its brand to a company that could very well find itself under the crosshairs of both regulators and in the middle of controversies. As such, it appears unlikely that Reliance will actually go ahead and invest in TikTok India, but it one never knows — nobody had quite expected TikTok to be banned in India either, and its eventual fate might be similarly unexpected as well.