Reliance Jio has already transformed India's telecom sector at the top of the pyramid, but it still appears to be working to make sure that its impact is felt even at the very bottom.
Relinace has launched the JioBharat phone priced at Rs. 999. The company claims that this is the "cheapest" internet-enabled phone in India. Jio said that the company's target is to provide the internet-enabled Jio Bharat phones to the nearly 250 million people in India who are still using the only 2G-enabled feature phones.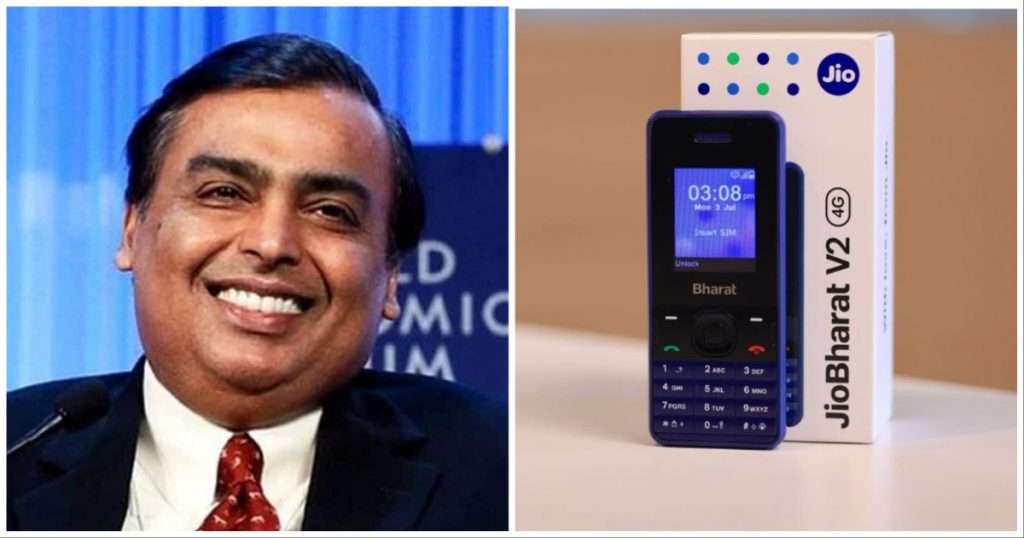 "There are still 250 million mobile phone users in India who remain 'trapped' in the 2G era, unable to tap into basic features of the internet at a time when the world stands at the cusp of a 5G revolution," said Reliance Jio Chairman Akash Ambani. "Six years ago, when Jio was launched, we made it clear that Jio will leave no stone unturned to democratize internet and pass the benefits of technology to every Indian. The new Jio Bharat phone is another step in that direction," he added.
The JioBharat phone features a 1.77-inch QVGA TFT screen and a removable 1000mAh battery. The phone has radio and a torch, which could make it useful in rural areas. The phone also has a 0.3MP camera, and perhaps to the envy of owners of much more expensive phones, also a 3.5mm headphone jack. The phone's users will be able to make UPI payments through JioPay, listen to music through JioSaavn, and access video and IPL content through JioCinema.
The JioBharat will cost Rs. 999. It will come with a plan that provides 0.5 GB of data a day for Rs. 123 per month, or Rs. 1234 for a year. Jio said that this was the "lowest entry price for an internet-enabled phone", and added that those buying the handset will be eligible for "30 percent cheaper monthly plan, and 7 times more data compared to feature phone offerings of other operators".
This phone, like other Jio services, could prove to be transformational for India's telecom landscape. As of 2022, India had 1.2 billion phone users, of which only 600 million were smartphone users. This means that as many as 600 million users in India had phones, but weren't connected to the internet or consumer apps like their smartphone brethren. But if the JioBharat phone can provide internet access at the cost of a feature phone, it can convert a large portion of India's feature phone users into smartphone users, and basically double India's online market. It remains to be seen how the JioBharat phone shapes up, but at its price-point, it could end up single-handedly bringing millions of Indians online for the first time in their lives.