Reliance Jio had quickly climbed to the top of the list of India's largest telecom providers. It's now making rapid strides up the list of India's largest broadband providers.
Reliance Jio has overtaken Bharti Airtel to become the second largest broadband service provider in India. Reliance now has 20,000 more subscribers than Bharti Airtel. State-owned BSNL continues to be India's largest broadband provider.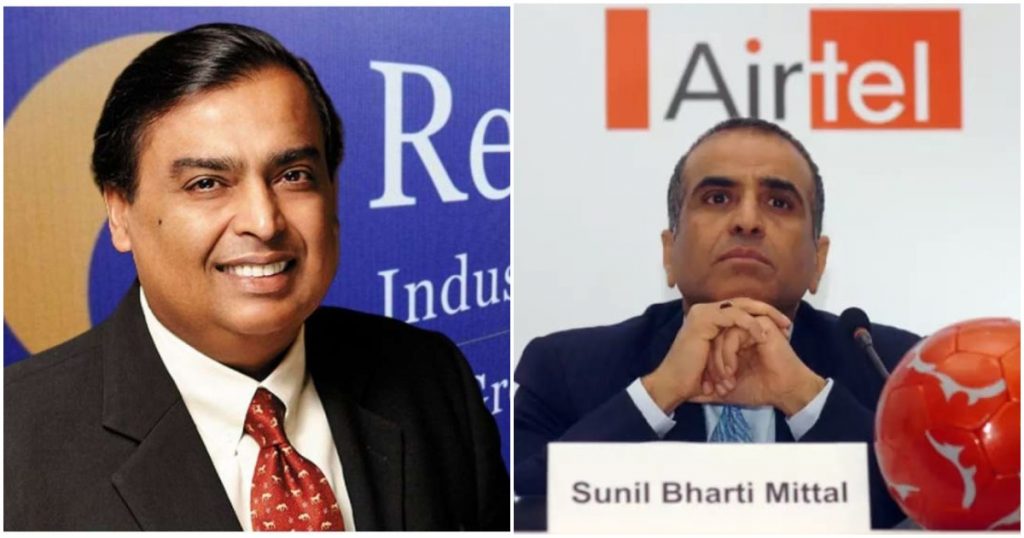 As of August 2021, BSNL was India's largest broadband provider with 54.9 lakh subscribers. It is followed by Reliance Jio with 37.1 lakh subscribers, and Bharti Airtel with 36.9 lakh subscribers. ACT with 19.5 lakh subscribers and Hathway with 10.8 lakh subscribers got the fourth and the fifth positions.
Since its launch two years ago, Jio Fiber has been rapidly adding new subscribers. Over the last year, Jio had been adding 2 lakh subscribers each month, and this number rose to 2.4 lakh in August. Airtel's subscriber base has been growing as well, but at a slightly slower pace than Jio's.
Both Reliance Jio and Bharti Airtel have been taking away subscribers from state-owned BSNL, which has been rapidly losing subscribers. Before the launch of Jio Fiber in September 2019, BSNL had a 44% share in fixed broadband. Over the last two years, this has come down to 21.5%. BSNL now has Jio and Airtel breathing down its neck with 14.5% and 14.45% market shares respectively.
It's helped both Airtel and Jio that the number of broadband connections has grown substantially over the last 18 months — before Covid, India's broadband market was growing at a sedate 5% per year, but the lockdowns meant that millions of people suddenly had to work from home, and needed fast internet connections at their residences. This created a demand for more broadband connections than before, and Jio and Airtel were quick to capitalize with aggressively priced plans, which has meant that their share in the overall broadband pie has grown.
And while there are significantly more telecom subscribers than broadband subscribers, the importance of broadband seems to be only growing in recent times. More people working from home will mean that more people will want fast and reliable broadband connections at home. More significantly, the rise of smart TVs and OTT platforms like Netflix and Amazon Prime means that people are now consuming TV over the internet as well, and will have a greater need than ever of broadband connections. And like with telecom, owning the means of how internet reaches homes can be very valuable in the long run — companies that provide broadband connections can hope to capture a slice of both the OTT and smart home devices markets. This is what Jio had claimed during the launch of Jio Fiber, and it appears that — like with telecom — its broadband moves also seem to be going according to plan.