Reliance has chosen to go alone in most of its recent projects — it built Jio from scratch to take on existing telecom players, and also built the entire suite of Jio apps all by itself. But for its next big technological push, it's looking to go with a strategic partner.
Reliance is in talks to buy Hathway to speed up the commercial launch of JioGigaFiber, reports Economic Times. Hathway is India's largest cable operator, and provides both television services and internet connections to its subscribers. Hathway's cable services reach 11 million homes, while its broadband internet connections reach 800,000 homes.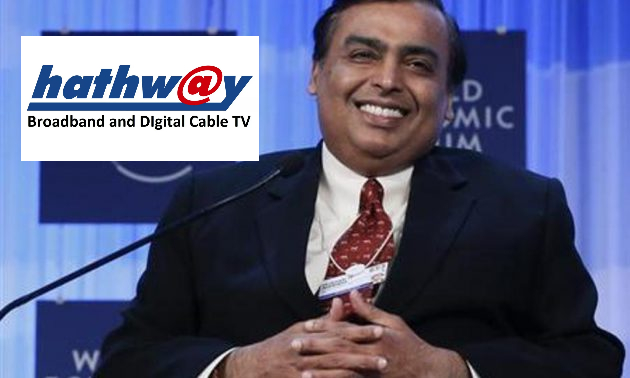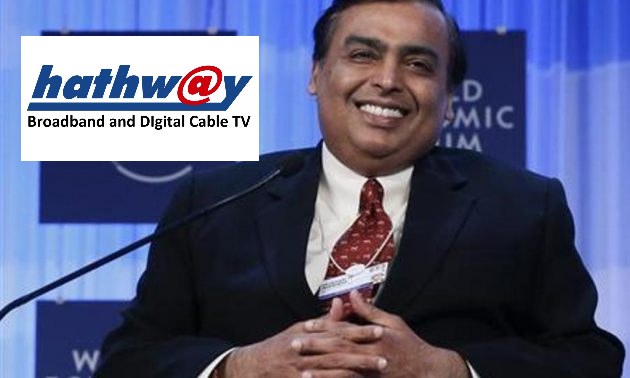 When JioGigaFiber had been announced in July, stocks of all Indian cable operators had plummeted. It was believed that Reliance, with its faster 1 Gbps internet connections, and aggressive pricing, would take away market share from smaller players. Hathway's stock had fallen 25% immediately after the announcement, and DEN had seen its shares fall 20%.
But Reliance now is looking to tie up with Hathway to hasten the rollout of the JioGigaFiber services. Reliance had opened registrations for JioGigaFiber on 15th August, letting users sign up and express interest for the service, with the company saying it would prioritize laying its fiber cables in areas where subscriber interest was the highest. Reliance now already has most of its fiber optic cable laid out, but is reportedly facing resistance from local cable operators in extending the last mile connectivity in key markets. 
As such, tying up with India's largest cable operator could help Reliance not only bring its services quickly into urban areas, but also possibly help convert Hathway's existing subscribers into Jio subscribers. Jio already has over 200 million telecom subscribers who can be convinced into switching over to Jio for their home connections; if Jio can automatically get Hathway's 11 million plus subscribers, it will give it a springboard from which to grow JioGigaFiber.
Hathway, for its part, had reacted quickly after the JioGigaFiber announcement. Just last month, it had tied up with Netflix to provide its users with its content to help shore up its defences against Reliance. Reliance, though, is reportedly valuing the deal at Rs. 2500 crore, while Hathway's current market capitalization is Rs. 2100 crore. This would be a nice premium for Hathway's subscribers, and also help pare its net debt of over Rs. 1600 crore.
By looking to acquire Hathway, Reliance seems to be indicating that it's flexible with how it looks to grow its new business arms. While thus far, it had been content with building businesses from ground up, with talks of Hathway acquisition, it's indicating that it's not averse to acquiring previously successful businesses either.