It's now apparent that Reliance is as much of a software company as much as an oil conglomerate — it has invested in an operating system, it runs a suite of apps, and even runs a music streaming service. But there are now signs that it's looking to step into hardware as well.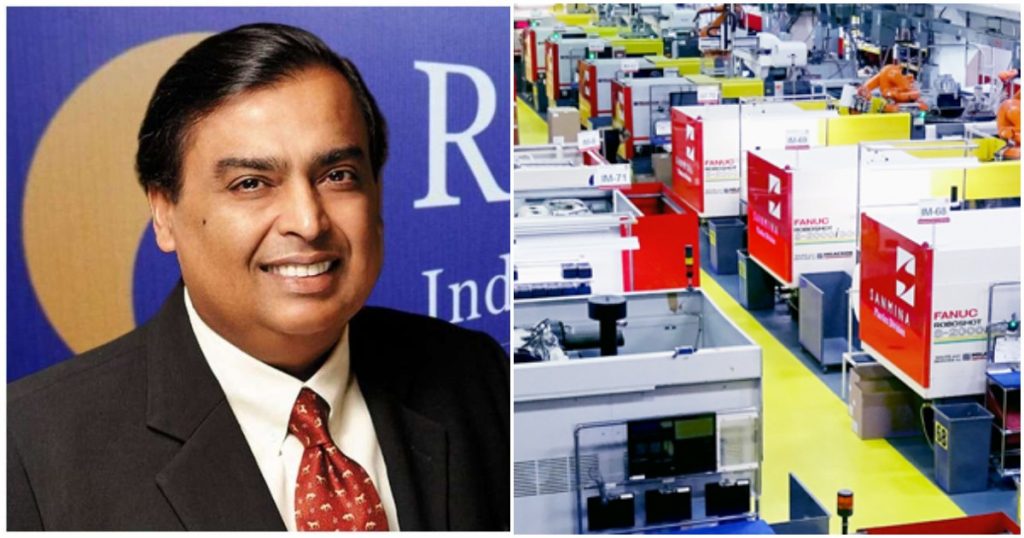 Reliance has entered into a joint venture with US-based electronics manufacturing services provider Sanmina Corporation for creating electronic devices and manufacturing hubs in India. RSBVL will hold a 50.1% stake in the joint venture and Sanmina Corp will have a 49.9% stake. The Reliance subsidiary will also make an investment of about Rs 1,670 crore in the JV, which will be capitalised with over $200 million of cash to fund growth.
 "We are delighted to work with Sanmina to access the significant market opportunity for high-tech manufacturing in India," said Reliance Jio Director Akash Ambani. "For both growth and security, it is essential for India to be more self-reliant in electronics manufacturing in Telecom, IT, Data Centers, Cloud, 5G, New Energy and other industries as we chart our path in the new digital economy. Through this partnership we plan to boost innovation and talent in India, meeting both Indian and global demand," he added.
In addition to supporting Sanmina's current customer base, the joint venture will create a state-of-the-art 'Manufacturing Technology Center of Excellence' that will serve as an incubation center to support the product development and hardware start-up ecosystem in India, as well as promote research and innovation of leading-edge technologies, the official statement added.
Sanmina Corp is a Fortune 500 company headquartered in California and is one of the world's largest independent manufacturers of printed circuit boards and backplanes. It is an Original Equipment Manufacturer in communications and hardware fields. The firm has 80 manufacturing sites across the world.
India, for its part, has been looking to get more companies to manufacture electronics in India. Last year, the Modi government had announced an ambitious Rs. 76,000 crore PLI (Production Linked Incentive) scheme to get foreign semiconductor manufactures to set up production plants in India. It was for good reason that India wanted to manufacture semiconductors within its borders — a global chip shortage had affected several electronics industries and even the global automotive industry last year. In a world that's becoming increasingly isolationist, reliance on foreign nations for something as integral to the modern economy as semiconductor chips wasn't thought to be wise, and India had stepped up efforts to manufacture semiconductors in the country.
And it's not as though India has no exposure to technical industries — India is already home to one of the largest software industries in the world, and four of the world's top 10 IT services firms are Indian. If India can create a similar ecosystem for electronic hardware manufacturing in the country, it could not only end up creating millions of jobs, but also spur technological research and development in the country. And with global biggies like Sanmina Corporation now stepping into the country, India appears to be taking the first steps towards creating a hardware manufacturing ecosystem on its shores.