The world's biggest IPO has just created the world's most valuable publicly-traded company.
Saudi Arabia's state-owned oil company Aramco began trading in public markets today, and its stock price immediately spiked 10 percent until it hit the upper circuit for the day. The stock had begun trading at 32 riyals per share (Rs. 604), but rose to 35.2 riyals per share (Rs. 665). The price gives it a valuation of $1.88 trillion, and makes it the most valuable publicly listed company in the world, comfortably ahead of Microsoft and Apple.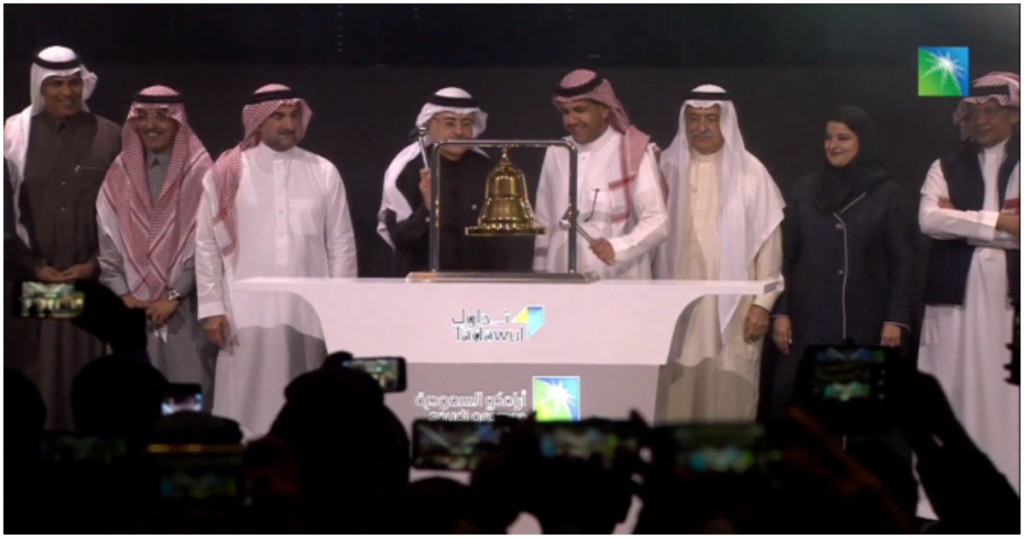 "We are happy on the results today," said Aramco CEO Amin Nasser. "And you have seen the market responds to our results, the company will continue to be the leader globally when it comes to the energy sector and at the same time we are looking at sustained and growing dividends to our investors. At the same time we continue our growth strategy, increasing profitability across cycles," he added.
Aramco might seem to have appeared out of nowhere to become the world's most valuable company, but it has its roots in 1933, when a deal was struck between Saudi Arabia and the Standard Oil Company of California (which later became Chevron) to survey and drill for oil. A new firm was created to do so, which eventually became Aramco. Saudi Arabia bought the whole company between 1973 and 1980. Today, Aramco is an oil drilling behemoth. It pumps about 10 per cent of the world's crude oil, and became the world's most profitable company in 2018, beating names like Apple and Exxon Mobil in terms of earnings. Aramco earned a net income of $111.1 billion in 2018, with total revenues at $355.9 billion. 
While Aramco's valuation of $1.8 trillion now is ahead of Apple ($1.19 trillion), Microsoft ($1.15 trillion) and Alphabet ($926 billion), it still has very few shares available for trading. The company has only made 1.5 percent of its overall shares available for trading, which means that its free float is much lower than those of other companies. In comparison to its 1.5 percent, 88 percent of Apple's shares are available to be traded by the common public, while the number is 98 percent for Microsoft and Facebook.