The Indian government is rapidly expanding into sectors that were once the realms of private companies – and it's ending up doing surprisingly well. 
To be sure, you didn't expect the government to make apps, but late last year, it launched UPI payments app BHIM to much success – it has over a crore downloads, and a solid rating on the Play Store. It also launched the ambitious Aadhar scheme, and now 99.6% of adult Indians are on the program. And in one of its less publicized initiatives, it's quietly launched Swayam, India's very own answer to Coursera.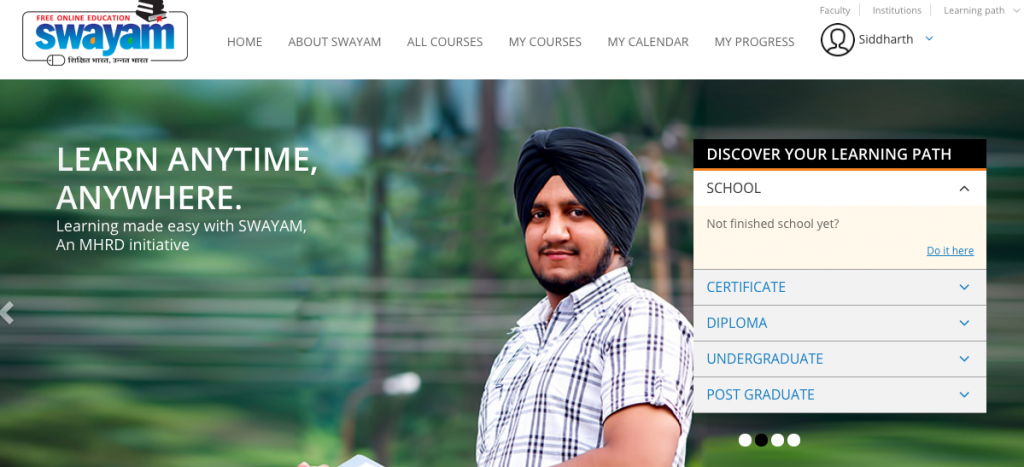 You can forgive yourself if you haven't heard of Swayam – it was launched in August last year by Prime Minister Narendra Modi, and has the slightly corny expansion that's so common among government schemes these days. Swayam stands for "Study Webs of Active –Learning for Young Aspiring Minds", and the Ministry of Human Resource Development has big plans for it. Swayam aims to become a online medium for professors of premium institutions to take their lessons to the billion plus citizens of the country. Through its online courses, the government expects that over a crore people will benefit from its services over the next 2-3 years.
And as far as we can tell, the infrastructure for this vision is in place, and lessons are already underway. Swayam's website doesn't look all that different from other MOOC websites – there are large pictures of happy learners on the front page, and there's a handy list of all available courses. In order to access the course materials, users need to log in through their email, or through Google, Facebook, or rather unusually, Microsoft.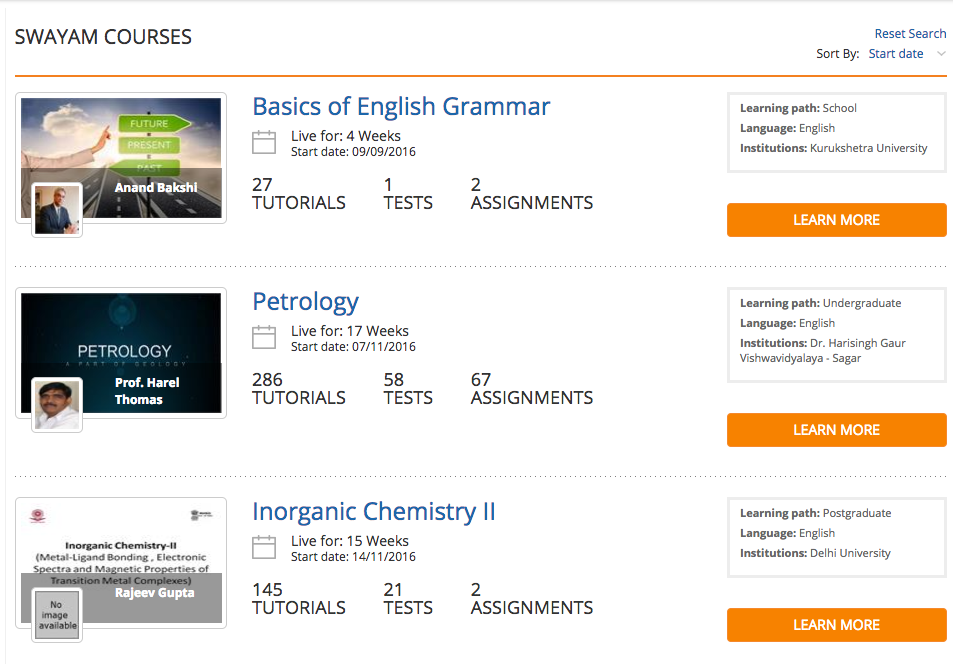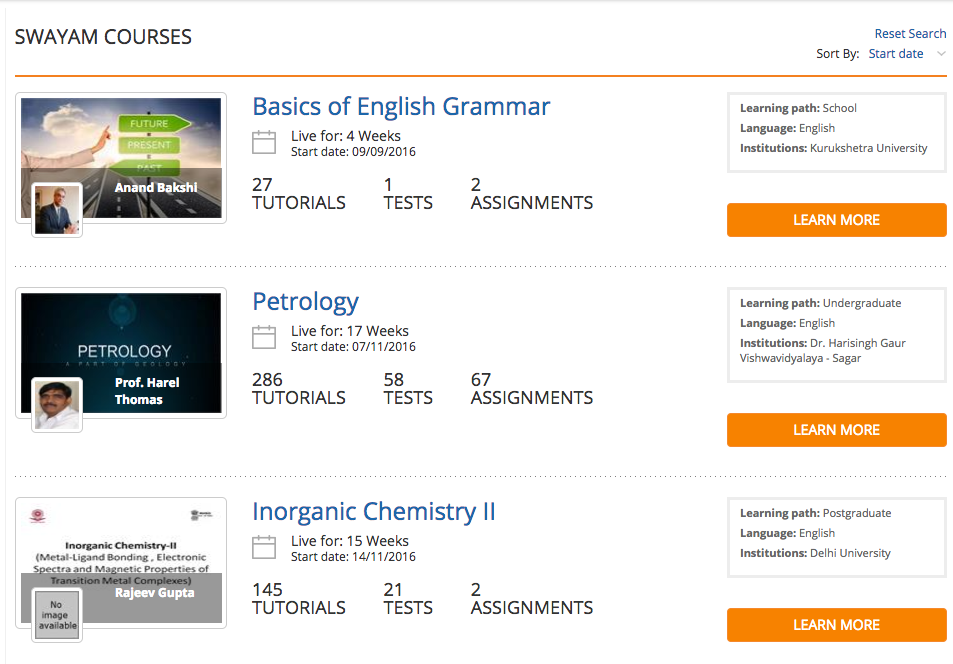 Once you log in, the enormous scope of the project becomes apparent. Swayam – which means "by oneself" in Hindi – aims to be a comprehensive education portal, starting from courses for school, going up to postgraduate degrees. Each course has an instructor – the instructors for the engineering courses are usually faculty members from the IITs – and they upload a series of video lectures which are structured as lessons. Students can follow along, and to make sure that students are absorbing what they learn, there are online multiple-choice tests within the site itself. There is also an activity tab, where students can ask each other questions, and discuss what's being taught.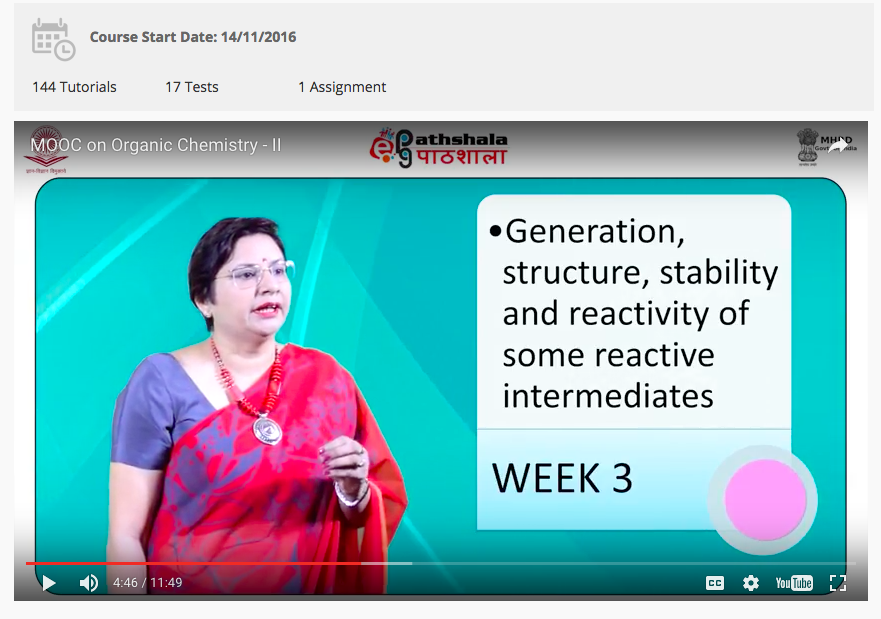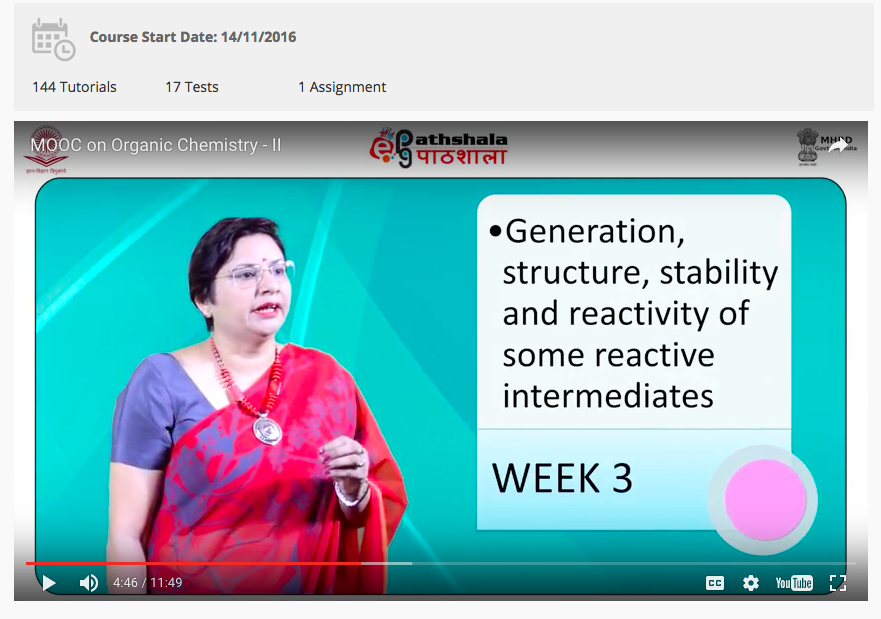 Even though Swayam hasn't been heavily publicized, there are still reasonable numbers of students enrolled in its courses. Its Software Engineering course, for instance, has 696 learners, who seem fairly engaged – there's a hum of activity on the forums, and most users were last active within the last few days. Access to all courses being completely free. Students, though, need to pay a fees in case they want a certificate of competition.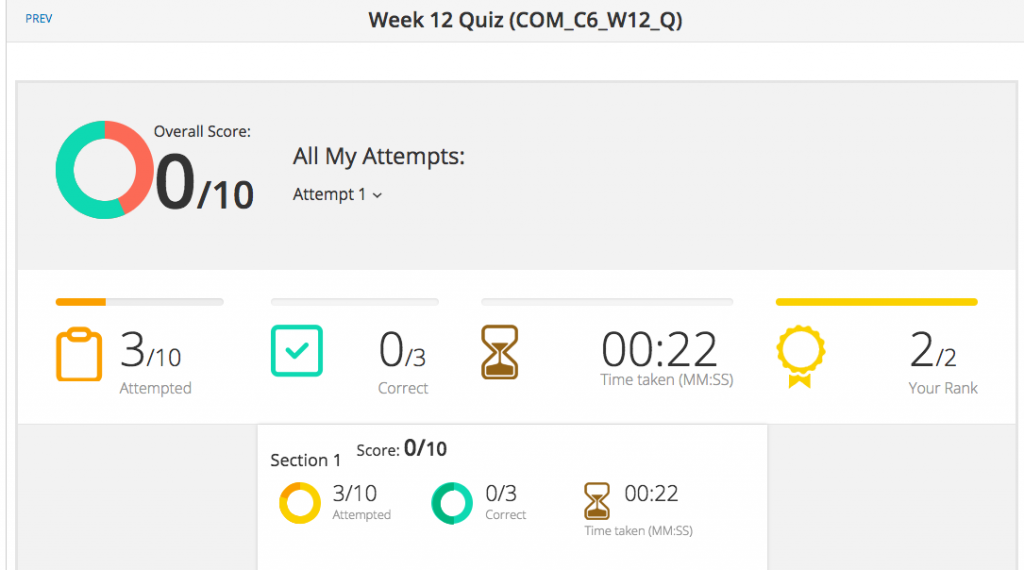 While its model isn't very different from other MOOC websites, Swayam can fit into a nice niche. Coursera and MIT Courses have tons of useful content available, but they don't always follow Indian curriculums. In such a scenario, Swayam can prove to be a great equalizer – a student from an obscure no-name college can learn from the best professors in the country, and can compete with her more privileged counterparts. 
And Swayam does lots of things right. Its bright modern UI doesn't make it look like a government site, and there's lots of add-on features that help you track your progress,. The professors chosen are from the best institutions in the country, and they seem to be engaged as well – lectures are uploaded on time, and some professors even engage on the forums. While the site isn't perfect – the odd link doesn't work, and the videography on some of the lectures is distracting with too many cuts – it's nothing that can't be ironed out over time. The infrastructure is in place, the teachers are there, and things are already in motion. What's missing is the students – surely there are more than 600 odd people in India who're interested in a Software Engineering course.
If Swayam can catch the fancy of young Indians and become mainstream, it can radically transform the education landscape like few schemes before it.