Wipro Chairman Rishad Premji might have called moonlighting "cheating", but there are now voices rising within the IT industry in support over employees pursuing side projects in addition to their jobs.
Former Infosys CFO Mohandas Pai has categorically said that moonlighting — through which corporate employees work on other projects in addition to their main jobs — was not "cheating". "No, moonlighting is not cheating," he told Business Today. "I would look at it from a different perspective. Employment is a contract between an employer who pays me for working for them for 'n' number of hours a day. During that time, I have to abide by their conditions, including client confidentiality, and I'm paid for that. At that time, I can't work for anybody else. Now what I do after that time is my freedom, I can do what I want," he added.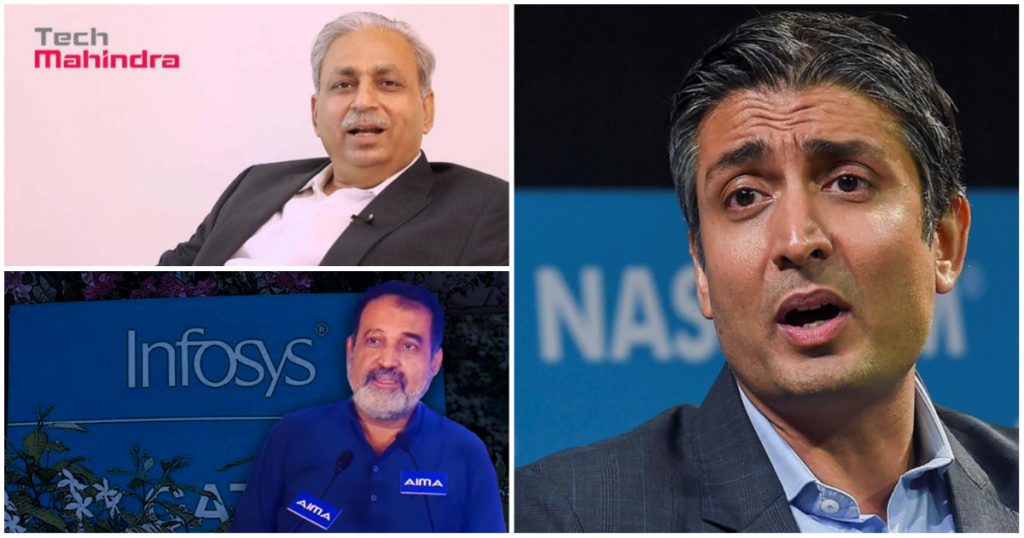 Tech Mahindra CEO C P Gurnani had similar thoughts, saying he had "no problem" with moonlighting if done correctly. "If someone is meeting the efficiency and productivity norms, and he wants to make some extra money as long as he is not committing fraud, he is not doing something against the values and ethics of his company, I have no problem. I would like to make it a policy. So, if you want to do it, cheers to that, but be open about it," he said.
These comments came after Wipro Chairman Rishad Premji had said that moonlighting was "cheating". "There is a lot of chatter about people moonlighting in the tech industry. This is cheating – plain and simple," Premji had tweeted a few days ago.  His tweets had elicited strong reactions on Twitter, with some claiming that IT employees were forced to seek work elsewhere because the IT industry hadn't raised salaries in spite of earning higher revenues, while others saying that companies abroad didn't have such restrictive clauses preventing employees from moonlighting. Some had even gone as far as to dig out Rishad Premji's many directorships in a slew of companies, and claimed that Premji too was technically working several jobs.
Moonlighting has never been new to the IT sector, but it had become more prevalent than ever during the coronavirus pandemic. With companies working from home, many employees were able to pick up side projects and freelancing gigs while continuing to work full-time jobs. Some startups had seen the trends and had even begun institutionalizing it — Swiggy, for instance, has come out with policy which officially allows employees to take up side projects after approvals from management. It remains to be seen how corporate India deals with moonlighting, but with prominent voices in the IT industry now throwing their weight behind the practice, it would appear that there could a much greater acceptance of side projects and freelance gigs in the sector in the years to come.