The coronavirus pandemic has pushed all manner of infrastructural facilities to the brink, but it's also helping accelerate approvals for technological developments that would've otherwise taken a lot longer.
The Centre has granted conditional exemption to the Telangana government for deployment of drones to conduct experimental delivery of Covid-19 vaccines, the Ministry of Civil Aviation said on Friday. The permission exemption is valid for a period of one year or until further orders. Thus far, companies and startups weren't allowed to transport goods via drones outside of tests.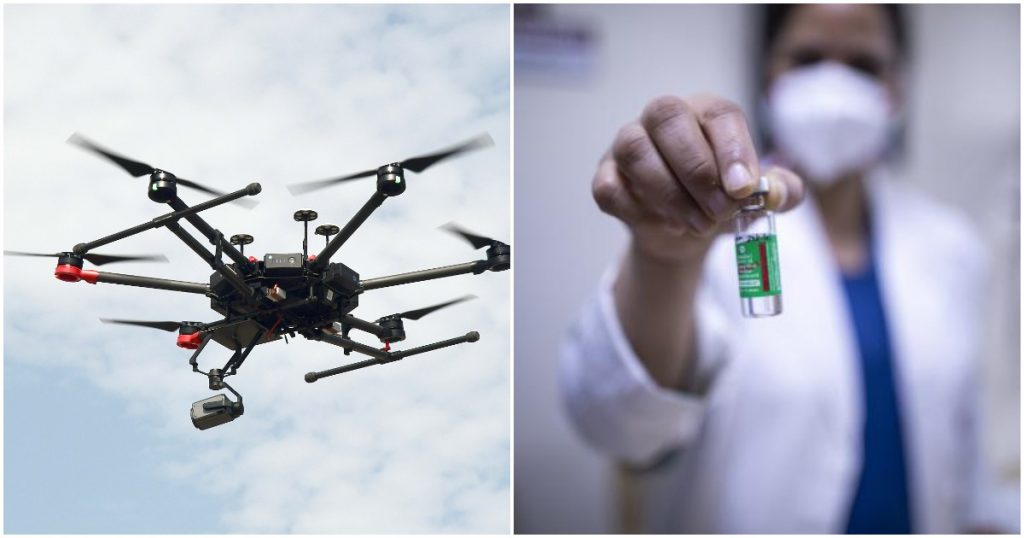 "The drone usage permission has been granted for conducting experimental delivery of Covid-19 vaccines within Visual Line of Sight (VLOS) Range using drones. The permission exemption is valid for a period of one year or until further orders," the statement said. "Trials will also assist in assessing conditions such as population, degree of isolation, geography, etc to identify regions that specifically require drone deliveries," it added.
The grant of these permissions is intended to achieve the dual objectives of faster vaccine delivery and improved healthcare access by ensuring primary health care delivery at the citizen's doorstep, the circular said. Using drones for vaccine delivery will further limit human exposure to Covid hotspots, ensure access to healthcare to the last mile, especially in remote areas, and improve the medical supply chain, it added.
The Telangana government has already conducted a feasibility study to look at how delivery drones can be used to improve medical supply chains. The state government has partnered with the World Economic Forum and HealthNet Global for this purpose.
Drones have previously been used to carry supplies abroad — in Australia, startups have tested delivering medicines in remote areas, and Amazon had made its first-ever delivery through a drone all the way back in 2016. In India, drone deliveries have been of particular interest to food delivery companies. In 2018, Zomato had acquired a drone startup to help it deliver food, and in June next year, it had claimed that it had successfully tested delivering food through drones. In March last year, Dunzo had got approval from DGCA to test drone deliveries, even with drones beyond visual sight.
Several companies, including Zomato and Dunzo, had been testing their drone deliveries at the six 'green zones' within which drone flights will be allowed to take place. Zones of five kilometre radius have been notified in Andhra Pradesh, Karnataka, Rajasthan, Maharashtra, Tamil Nadu and West Bengal, after the DGCA received approvals from security agencies. And with Covid-19 necessitating an urgent approval for drones to deliver vaccines, the pandemic can possibly push forward India's drone delivery space as a whole.