In the dynamic world of technology, strategic acquisitions play a pivotal role in shaping the industry landscape and propelling companies to new heights. These monumental deals often involve astronomical sums of money and promise to unlock synergies that drive innovation and market dominance. Let's delve into some of the biggest and most significant tech acquisitions, each a testament to the power of strategic partnerships and visionary leadership.
The biggest tech acquisitions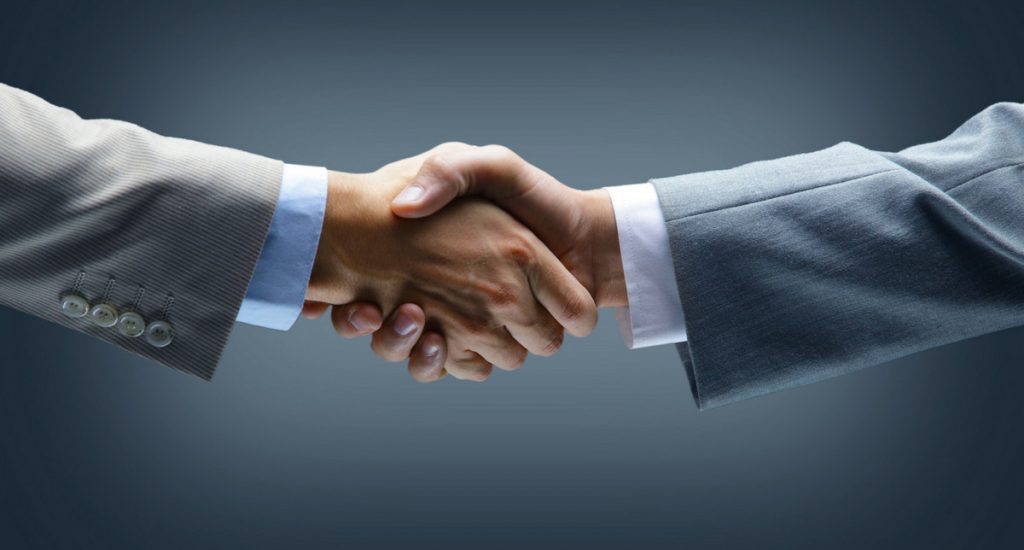 1. EMC by Dell – $67 billion (2015)

In 2015, Dell made a groundbreaking move by acquiring EMC Corporation, a global leader in data storage, for a staggering $67 billion. The acquisition aimed to create a technology powerhouse capable of delivering end-to-end solutions for enterprises. By merging Dell's expertise in hardware and PCs with EMC's storage and cloud capabilities, the combined entity could offer comprehensive solutions to manage and store the increasing volumes of data generated in the digital age. This is currently the biggest acquisition in tech.
2. Red Hat by IBM – $34 billion (2019)
IBM's acquisition of Red Hat in 2019 marked a significant shift in the tech industry, and was the second biggest tech acquisition in history. Red Hat, a pioneering open-source software company, brought its expertise in Linux and cloud technologies to IBM's portfolio. This strategic move positioned IBM to strengthen its cloud offerings and compete with giants like Amazon and Microsoft in the rapidly growing cloud computing market.
3. Slack by Salesforce – $27.7 billion (2020)
Salesforce's acquisition of Slack in 2020 was a major step towards expanding its footprint in the realm of remote work and collaboration. Slack's popular team communication platform complemented Salesforce's suite of customer relationship management (CRM) tools. This synergy aimed to create a unified platform that seamlessly integrated customer interactions with internal team communications.
4. LinkedIn by Microsoft – $26.2 billion (2016)
Microsoft's acquisition of LinkedIn in 2016 was one of the biggest ever in tech, and was a strategic move to enhance its professional networking and cloud services. The integration of LinkedIn's vast user base and data with Microsoft's productivity tools created opportunities for seamless networking, skill development, and enterprise solutions, all powered by the cloud. This tech acquisition was
5. WhatsApp by Facebook – $19 billion (2014)
Facebook's acquisition of WhatsApp in 2014 was a bold move to solidify its position in the mobile messaging landscape. WhatsApp's massive user base and cross-platform capabilities aligned with Facebook's mission to connect people globally. This acquisition enabled Facebook to expand its reach and explore new avenues for monetization. This is thought to be one of the most consequential acquisitions in tech of all time, as Facebook was able to snap up a tiny company that ended up having a userbase that's now in the billions.
6. Whole Foods by Amazon – $13.7 billion (2017)
Amazon's foray into the grocery market was realized with its acquisition of Whole Foods in 2017. This unexpected move provided Amazon with a physical retail presence and access to Whole Foods' high-quality organic products. The acquisition also paved the way for Amazon to experiment with innovative concepts like cashier-less stores and same-day grocery delivery.
7. Motorola Mobility by Google – $12.5 billion (2012)
In 2012, Google acquired Motorola Mobility, a move that aimed to bolster its position in the mobile hardware industry. Google gained access to Motorola's patents and hardware expertise, enabling the company to exert more control over the Android ecosystem and enhance the user experience on its mobile platform.
8. Mailchimp by Intuit – $12 billion (2021)
Intuit's acquisition of Mailchimp in 2021 was a strategic play to strengthen its suite of small business tools. Mailchimp's email marketing and customer engagement capabilities complemented Intuit's financial and tax solutions, enabling small businesses to manage both their finances and customer relationships more effectively.
9. Skype by Microsoft – $8.5 billion (2011)
Microsoft's acquisition of Skype in 2011 transformed the way people communicate online. Skype's video and voice calling technology integrated seamlessly with Microsoft's suite of productivity tools, enhancing collaboration across platforms and devices. This was one of the biggest acquisitions in tech at that point, and gave Microsoft access to the most popular video conferencing platform of the day.
10. MGM Studios by Amazon – $8.5 billion (2021)
Amazon's acquisition of MGM Studios in 2021 signaled its intention to strengthen its content library for its Prime Video streaming service. MGM's rich catalog of movies and TV shows provided Amazon with a treasure trove of entertainment options, further solidifying its position in the competitive streaming market.
In the ever-evolving tech landscape, these historic acquisitions exemplify the strategic foresight of companies seeking to expand their reach, diversify their offerings, and stay ahead of the curve. By leveraging the strengths of both acquiring and acquired companies, the big acquisitions in tech have reshaped industries and paved the way for exciting innovations that continue to shape our digital world.