ChatGPT has taken the world by storm, with everyone from content writers to programmers using its services, and it appears that the Indian government too is on board.
Bhashini, a team at the Ministry of Electronics and IT (MeitY), is building a WhatsApp-based chatbot that relies on information generated by ChatGPT to return appropriate responses to queries on government schemes. The bot will be able to respond to voice queries, and provide appropriate answers. The chatbot will be available in more than 12 languages, including English, Hindi, Bengali, Assamese, Odia, Marathi, Kannada, Telugu and Tamil.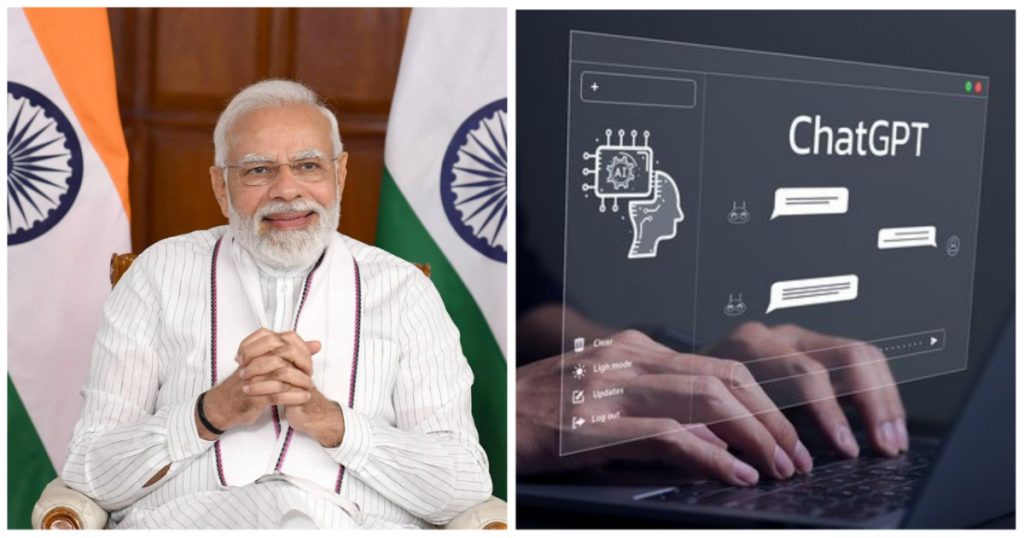 At a recent demo in the presence of Microsoft CEO Satya Nadella, an official, speaking like a farmer, asked the bot in Hindi about the details of the PM Awas Yojana, which provides affordable housing to the urban poor. The bot understood the query, and responded with the portal the user could visit for more information about the scheme. The user then said that he didn't want to visit a portal, at which point the bot told him to visit the nearest Common Service Centre to subscribe to the scheme.
"I met with people behind Bhashini," Microsoft CEO Satya Nadella said. "They showed me how they are converting speech to text and text to speech. In fact, they have used ChatGPT on government documents and showed me some unbelievable capability. The fact that Bhashini can use GPT, that to me is as big as anything else," he added.
Currently, the chatbot has been fed with information on 170 government schemes, with more than 1,000 words to each scheme. "We have more than 1,000 central government and state government schemes, and most people don't get to read FAQs, PDFs and eligibility documents. It needs a conversational interface. So, based on the number of acres of land, a farmer can ask about the schemes he is eligible for, or about a health insurance scheme," a source told ET.
More interestingly, the government also appears to be building a public digital platform, on which 260 open-source API-based Artificial Intelligence models will be made available. These models will be help with speech-to-text conversion, machine translation, and text-to-speech conversion in 11 Indian languages and English.
And these models — if they're open source and freely available — could help thousands of startups and businesses across India translate their apps and programs. AI models such as ChatGPT rely on vast amounts of training data, and if the government can use its resources to build such models and make them freely available, it can help unlock value for businesses all over. In the past, the Indian government has been very successful in building platforms like UPI, on which entities could build their own apps, and similar government-owned AI models could help power India's ambitions in the digital space in the years to come.