Google and Facebook are some of the hardest companies to get into — applicants need exceptional skills, impeccable academic records, and must pass several rounds of rigorous interviews. But once they get these jobs, these people might not be working as hard as one would expect.
Google and Facebook CEOs have hinted that too many of their employees are chilling instead of working. "Realistically, there are probably a bunch of people at the company who shouldn't be here," Meta CEO Mark Zuckerberg said on an earnings call. "And part of my hope by raising expectations and having more aggressive goals, and just kind of turning up the heat a little bit, is that I think some of you might just say that this place isn't for you.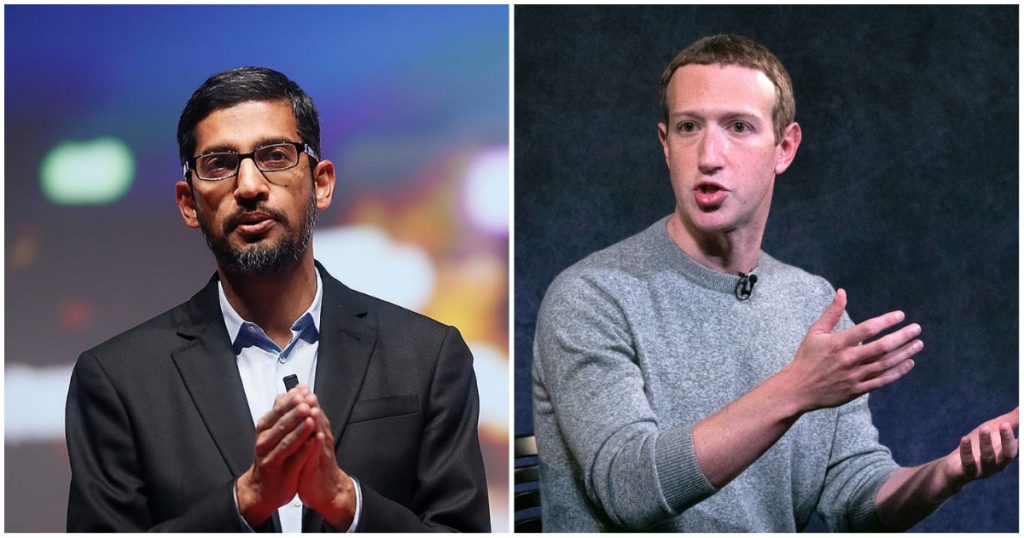 Zuckerberg also said that it was getting harder to get all the employees to attend a meeting as they were sometimes taking time out in a day for personal work. Zuckerberg seemed to be hinting that Facebook employees weren't working hard enough, and the company would set more ambitious goals to get them to pull up their socks. Employees who'd be unwilling to improve their performance would choose to leave, which he implied would be a good outcome.
Zuckerberg's comments were echoed by Google CEO Sundar Pichai. "There are real concerns that our productivity as a whole is not where it needs to be for the head count we have," Pichai said. "[We need to] create a culture that is more mission-focused, more focused on our products, more customer-focused," he added. Pichai also said his employees needed to work with greater urgency and show "more hunger" than they had demonstrated "on sunnier days".
These are harsh words, considering how Google and Facebook have a reputation of pampering their employees. Google and Facebook give employees gourmet meals, unlimited free food, 5-star offices, gaming rooms, free massages, and even concierge and laundry services. Both companies regularly figure on lists of best places to work.
But it appears that a section of employees could be misusing the perks doled out by these tech giants. Some employees at tech companies are known to "rest and vest", which means not work particularly hard and wait for their stock options — which vest over four years — to accumulate. Other employees are known to have "ghost quit", which means doing the bare minimum to not get fired. Several other employees are also freelancing or doing other full-time jobs while working remotely at these tech companies.
All this worked well which the economy was booming — Facebook and Google were making bundles of cash, and chose to look the other way when a section of employees were slacking. But things have changed over the last few months — the US economy is in recession, and tech stock prices have plummeted. Both Google and Facebook have instituted hiring freezes, and are now indicating that their existing employees will need to shape up, or be shipped out. It remains to be seen how employees respond to these diktats, but if their CEO's statements are any indication, the cushy perks of big-tech might just be a thing of the past at Google and Facebook.