Fears of an upcoming recession had thus far been impacting startups — prominent VCs had made dire predictions about a slowdown, and many startups had begun laying off employees — but now the bluest of the blue chip tech firms seem to be feeling the heat as well.
Google and Facebook have temporarily paused hiring, while Microsoft has gone ahead and laid off workers. Apple, for its part, has said it plans to slow hiring and spending growth next year in some divisions to cope with a potential economic downturn. All these announcements have come within weeks of one another, setting off alarm bells among smaller companies in the space.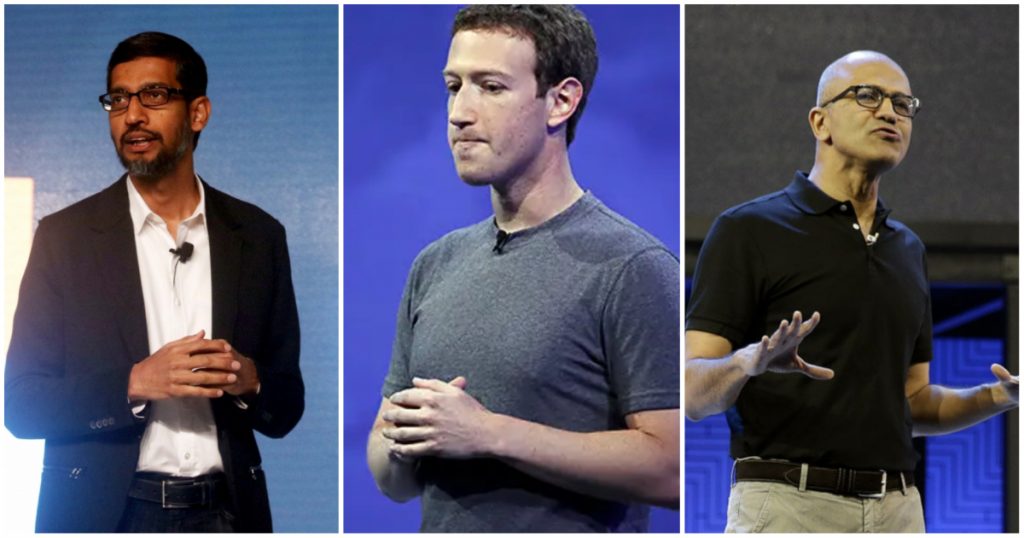 "We are slowing hiring for the rest of the year," Google said. "In line with that, we're pausing most new offers for two weeks to enable teams to prioritize their roles and hiring plans for the rest of the year," it added. Last week, Google CEO Sundar Pichai sent a memo to employees, informing them about the slowing down in hiring and urged them to work with "greater urgency, sharper focus, and more hunger than we've shown on sunnier days".
Google's move comes days after Meta had made a similar annoucement. Meta had paused hirings for several verticals, including Shopping and Messenger Kids. The company had also stopped hiring for certain engineering roles and also for low-level data scientists. CEO Mark Zuckerberg didn't explicitly rule out the possibility of job cuts. "I can't sit here and make a permanent ongoing promise that as things shift that we won't have to reconsider that (job cuts)," Zuckerberg reportedly told the staff during a meeting. In an internal memo, Meta had warned staff of "serious times" and "fierce headwinds".
While Google and Facebook have only frozen hiring, Microsoft has gone a step further — it's laid off nearly 1,800 employees, or 1% of its staff. "Today we had a small number of role eliminations. Like all companies, we evaluate our business priorities on a regular basis, and make structural adjustments accordingly," Microsoft said. Microsoft also said that it was slowing hiring in the Windows, Teams, and Office groups.
Microsoft isn't the only tech company to lay off workers in the last few months, but it's the largest — apart from Microsoft, Twitter had fired 30% of its talent acquisition team amidst its takeover battle with Elon Musk. Last month, Tesla had said it would need to fire 10% of its staff, and pause hiring worldwide. Netflix too has fired 300 employees as its subscriber numbers have fallen.
And when the world's biggest tech companies are catching a cold, many smaller companies are coming down with far more serious ailments. In India, companies including Unacademy, Vedantu and Byju's have together fired thousands of employees, while others like Lido Learning have shut down entirely. It remains to be seen how serious this slowdown ends up being, but for now, even the biggest names in tech are hunkering down to prepare for the times ahead.