India's crypto community has been hit hard by government regulations, but it's not going down without a fight.
Unocoin has launched its own bitcoin ATM which will circumvent RBI rules around banks not dealing with cryptocurrencies, while allowing its users to continue to buy and sell cryptocurrencies with Indian rupees. The ATM allows users to deposit cash into their Unocoin accounts, which can be used to buy cryptocurrencies, and also withdraw their cryptocurrency assets in Indian rupees. The first ATM has been deployed in Bangalore, and the company says that it'll deploy ATMs in Mumbai and Delhi in the coming weeks.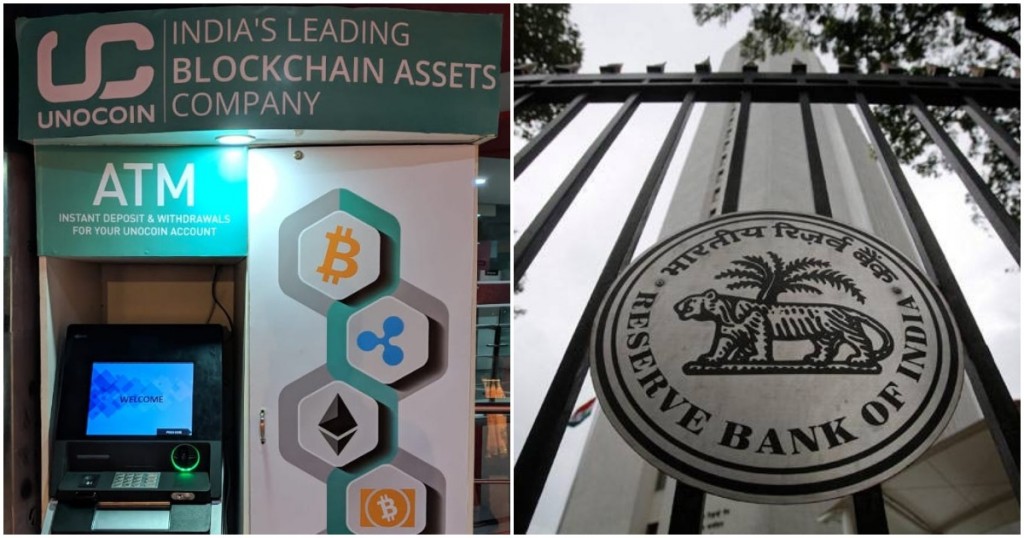 By installing its own ATMs, Unocoin has cleverly bypassed RBI's regulations on cryptocurrencies, which forbade banks from dealing with cryptocurrency exchanges. Even though the RBI hadn't explicitly banned cryptocurrencies outright, its directive towards banks had effectively hamstrung the operations of exchanges — Zebpay, one of India's oldest crypto exchanges, shut down operations last month. Users typically transferred their Indian rupees to these crypto exchanges through payment gateways which were controlled by banks, and also withdrew money from crypto exchanges into their bank accounts. With banks unwilling to work with crypto exchanges any longer, Indian users had no means to use their rupees to buy cryptocurrencies, or to withdraw cryptocurrencies into Indian rupees.
But with its own ATMs, Unocoin has effectively cut banks out of the picture. It's not clear yet how the its ATMs operate, but Unocoin presumably fill them up with its own coffers, and then uses the deposited rupees to buy cryptocurrencies at international exchanges. Unicoin claims that its ATMs are compliant with current regulations. "Unocoin's prime focus is to keep the crypto community alive in all way possible by respecting and ensuring the sentiments of our current government stance," the company said in a statement.
It remains to be seen if the RBI sees the development this way — through its statements in the past, the RBI had repeatedly expressed reservations about the growing popularity of cryptocurrencies in India, but had stopped short of banning them outright. With these ATMs now allowing Indians users to buy and sell cryptocurrencies as before, it's not inconceivable that the RBI would once again want to step in with a new rule.
For now, the ATMs will allow Indian crypto enthusiasts to trade cryptocurrencies in their own currency. But the ATM might not find many takers — cryptocurrency prices have crashed since their peak in late December 2017. Back then, bitcoin traded at nearly $20,000, but now has been languishing at levels of $6000 for the last few months. The buzz around bitcoin appears to have died too — once thought to be an easy way to create great wealth, bitcoin is now seen with some trepidation by both long-term loyalists and new adherents. But for those still willing to dabble in the assets which have proven to be exceptionally volatile over the years, there still might still be an ATM near them.