Experts have been wondering how different industries would be impacted by the coronavirus, but one of the world's most influential investors has just voted with its feet.
Berkshire Hathaway, Warren Buffet's investing powerhouse, has offloaded its entire stake in 4 major US airlines. Buffett said that his company had liquidated the entirety of its equity position in the U.S. airline industry, which included $6.5 billion worth of stock in United, American, Southwest and Delta Airlines. Berkshire Hathway had earlier owned nearly 10 percent of these four airline stocks.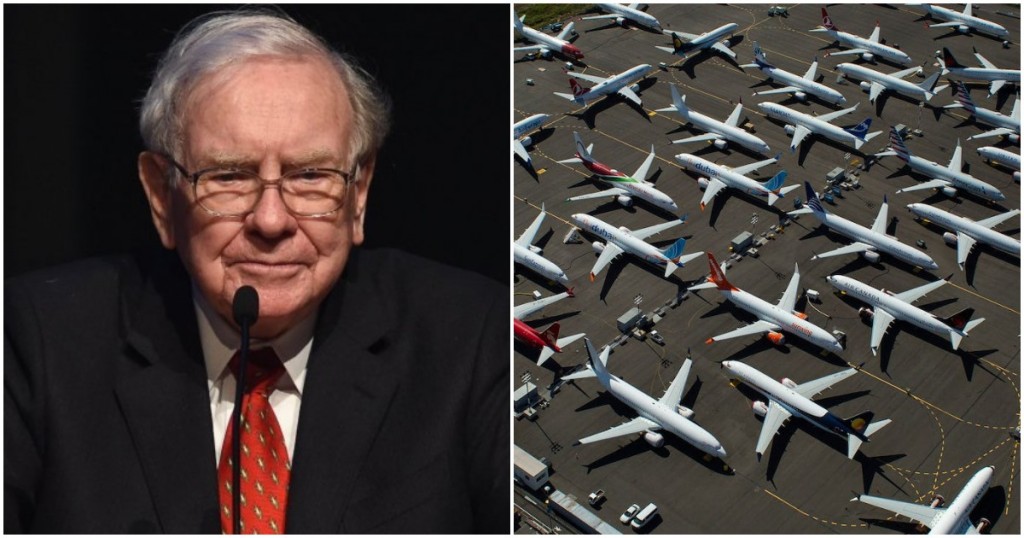 "The world has changed for the airlines. And I don't know how it's changed and I hope it corrects itself in a reasonably prompt way," he said during Berkshire's annual shareholder meeting Saturday, which was held through video-conference this year. "I don't know if Americans have now changed their habits or will change their habits because of the extended period." But "I think there are certain industries, and unfortunately, I think that the airline industry, among others, that are really hurt by a forced shutdown by events that are far beyond our control," he added.
Buffett said that his judgement might have been wrong when he bet big on the entire US aviation sector. "When we bought [airlines], we were getting an attractive amount for our money when investing across the airlines," he said. "It turned out I was wrong about that business because of something that was not in any way the fault of four excellent CEOs. Believe me. No joy of being a CEO of an airline." And he seemed to think that the prospects of the industry seemed bleak. "I don't know that 3-4 years from now people will fly as many passenger miles as they did last year …. you've got too many planes," he said.
This won't come as good news for airline stocks, which are already suffering because of the coronavirus lockdowns. The stocks of American Airlines, Delta Airlines, Southwest Airlines and United Airlines are down 62.9%, 58.7%, 45.8% and 69.7%, respectively, in 2020. Its widely believed that Buffet's comments are going to cause airline stocks to further plummet when markets open on Monday.
Aviation is among the sectors that have been hard hit by the coronavirus pandemic. Several nations, such as India, have completely stopped domestic and international flights, while flights are severely curtailed in the rest of the world. This has meant that airlines are unable to earn any revenue and pay salaries and lease amounts for their planes. And crucially, Buffett now seems to believe that things are not going to substantially change in the foreseeable future.