The smallest of product changes can irk founders who originally created the product, even if they're no longer involved with the product in question.
Jan Koum, who'd founded WhatsApp ten years ago along with Brian Acton, has trolled Facebook after it added a splash screen to the messaging app. WhatsApp's latest update now causes the WhatsApp logo to briefly appear when WhatsApp is launched, as opposed to directly going to the chats. This development doesn't appear to have impressed Koum, who hit out at Facebook with a meme. More interestingly, he used his own WhatsApp status to do so.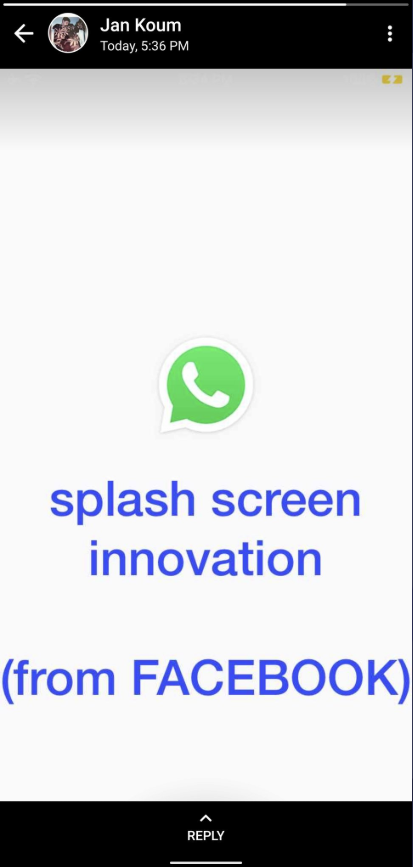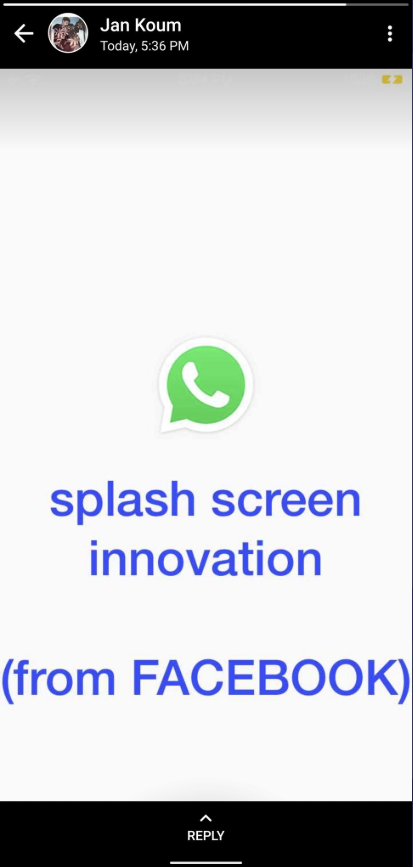 Jan Koum's current WhatsApp status, as shared by former WhatsApp head of business Neeraj Arora, currently has the WhatsApp logo, with a sarcastic message saying "Splash screen innovation." To add insult to injury, Koum has added a "from Facebook" in brackets after his message. Facebook had recently taken the decision to rebrand all its products, including WhatsApp and Instagram, with the "from Facebook" tagline. It had also launched a new logo for the new Facebook umbrella brand. 
Koum wasn't the only person who was surprised to see the WhatsApp logo on opening the WhatsApp app. Several users wondered where the splash screen had come from.
What's with the splash screen on @Instagram and @WhatsApp ? ??✅

— Toni Astro (@toniastro_) November 9, 2019
Others  felt that the screen was unnecessary, and they'd rather go straight to the chats.
The splash screen in the latest WhatsApp update is quite needless.

— Claude Ayitey (@MrAyitey) November 7, 2019
Somebody tell WhatsApp that this splash screen is unnecessary. It's annoying. I just wanna open the app and see my chats.

— ribs ? (@odaine17) November 9, 2019
Some felt that adding the splash screen even made their phones appear slow.
Why do both @WhatsApp and @instagram have this new splash screen now? Makes me feel my 1y old #pixel3 is slow and old.

— cygairko (@cygairko) November 5, 2019
While ordinary users are puzzled by the splash screen, Koum's condensation by calling it an "innovation" is perhaps his biggest public statement around how he isn't particularly thrilled about how Facebook is handling WhatsApp. Koum and Brian Acton had sold WhatsApp to Facebook for $19 billion in 2014, and for the next few years had continued managing the service. But cracks had soon begun to appear in the relationship. Facebook and the WhatsApp founders couldn't see eye-to-eye on on how WhatsApp would use user data (Koum and Acton didn't want the data to be shared with Facebook, but Facebook wanted to use it), and around advertising (Koum and Acton wanted to keep WhatsApp ad-free, while Facebook, understandably, wanted to show ads). These differences had come to a head in 2017, when Acton had quit Facebook. Just a year later, he'd made his displeasure with Facebook clear, going as far as to publicly tell people to "delete Facebook." Koum too had quit Facebook in May 2018.
Neither WhatsApp cofounder is with Facebook any more, and has no say in how Facebook decides to run the app, but as Koum's WhatsApp status shows, they still appear to have strong feelings about the app they'd created a decade ago.