India's high-flying startups have been looking to make inroads into all manner of traditionally offline businesses — there are now apps that allow users to buy furniture, find flatmates, and even find love online. But some of the country's oldest conglomerates have quietly built some unconventional digital properties of their own.
FMCG major ITC, which is best known for making cigarettes including the India Kings, Classic and Gold Flake brands, also runs a devotional app on the Play Store. The app allows users to play devotional bhajans, conduct pujas, and even find temples near them. The app had been launched in 2016, and has over 1 million downloads.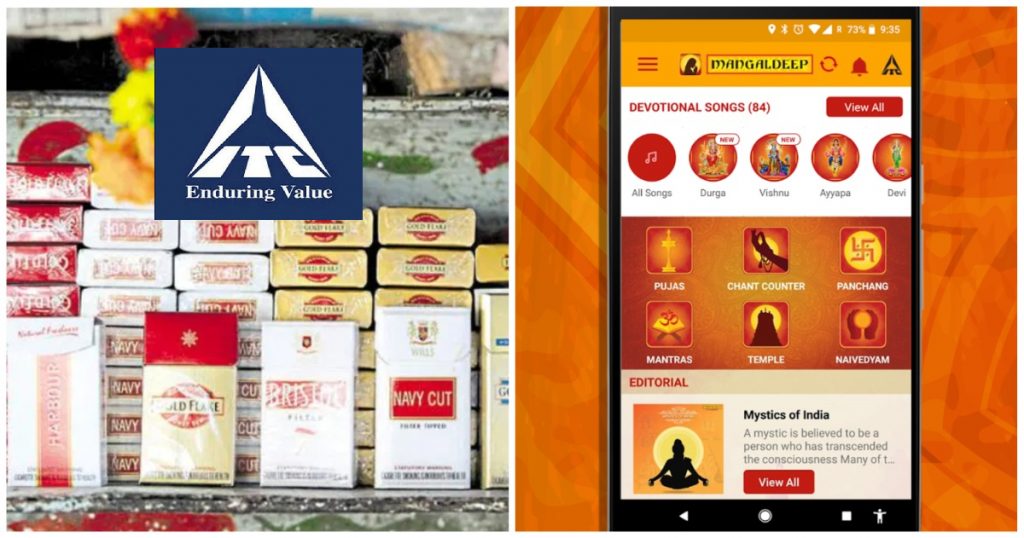 Now while it might seem unusual for a cigarette company to run an app that allows users to participate in bhajans, there's a reason why ITC has chosen to create the app. ITC also operates in the agarbatti and dhoop business through its brand Mangaldeep. ITC had entered this vertical all the way back in 2003, and is now the India's largest dhoop brand, and the country's second-largest agarbatti brand. The business generates an annual revenue of Rs. 800 crore.
And to complement its agarbatti business, ITC had launched the Mangaldeep devotional app. "The app will offer users an extensive collection of devotional content including information on how to perform various poojas, popular devotional songs, panchang calendar, temple locator, chant counter, and more," ITC had said in a press release in 2016.
Smartly, the app is called Mangaldeep, which is also the name of ITC's agarbatti brand. It's relatively cheap to build an app as opposed to traditional forms of marketing, and ITC has managed to get the Mangaldeep app on the phones of more than 10 lakh people within its targeted user-base — people who regularly conduct poojas. The app would create top-of-the-mind brand recognition for Mangaldeep, and make it more likely that when one of the app's users would head out to buy an agarbatti, they'd end up choosing Mangaldeep. Also, the more users use the app, the more likely they are to use agarbattis for the pujas they perform at home, thus driving up sales of Mangaldeep agarbattis.
It seems like a clever marketing initiative that's ended up becoming a successful app in its own right. There are several Indian startups that have been eying the devotional space — there are now apps that allow users to book pandits, conduct remote poojas, receive prasad from temples, and AppsForBharat has raised nearly Rs. 200 crore to build a suite of devotional apps. But even as startups have found mixed success in this space, one of India's oldest conglomerates appears to have already hit gold with hit devotional app of its own.