Internet billionaires have a new playground —  space.
Jeff Bezos, who recently became the world's richest man, has said that he'll be using his wealth to advance space travel. "The price of admission to space is very high," Bezos said while accepting the Buzz Aldrin Space Exploration Award  "I'm in the process of converting my Amazon lottery winnings into a much lower price of admission so we can go explore the solar system," he added.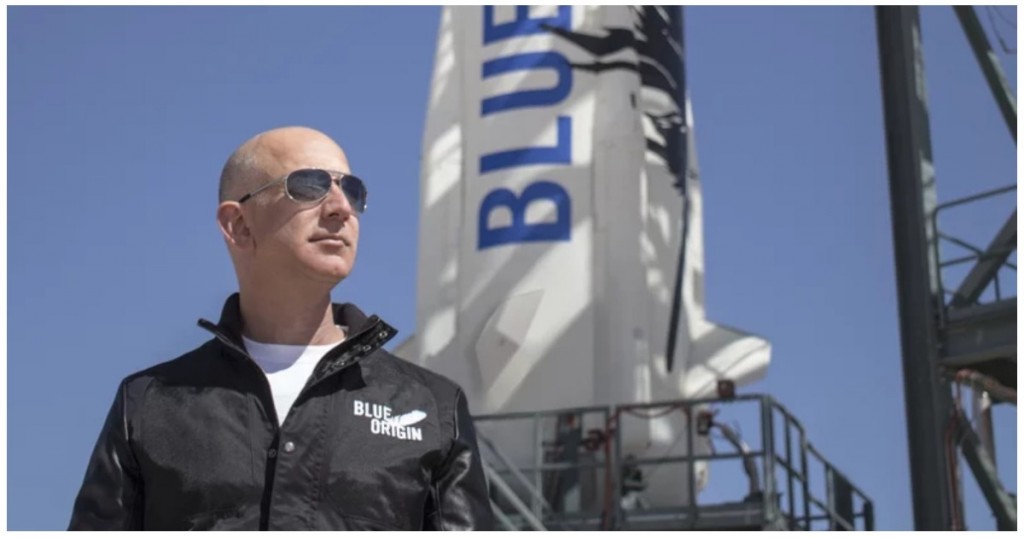 Bezos' interest in space isn't new — he's been interested in space exploration since his teenage years. When he was 18, he'd given an interview after becoming his class valedictorian in which he'd said that one of his aims was "to build space hotels, amusement parks and colonies for 2 million or 3 million people who would be in orbit." "The whole idea is to preserve the earth," he'd told a local newspaper. "The goal is to be able to evacuate humans. The planet would become a park."
Bezos eventually ended up doing something quite different — in 1994, he founded an online bookstore Amazon. Amazon went public in 1997, and Bezos was instantly wealthy. It was then that he used his financial resources to fulfil a childhood ambition — he founded space exploration company Blue Origin in 2000.
Blue Origin has been working on developing rocket-powered vertical takeoff and vertical landing (VTVL) vehicles for access to suborbital and orbital space. Blue Origin focused on sub-orbital spaceflight,  but in 2015, the company tested out New Shepard, a new rocket which goes all the way to space, and then lands back on the earth, ready to be reused again. And Blue Origin's ambitions are getting more serious — Bezos has said he's been selling his Amazon stock to the tune of $1 billion per year to fund its space efforts.
But Bezos is hardly the only billionaire in space — Elon Musk, who's now worth $21 billion, runs the most well known space company of all. SpaceX has been live-streaming its dramatic rocket landings for years now, and most recently made news for flinging a Tesla into space. SpaceX's story is remarkably similar to Blue Origin's — after selling PayPal, Musk had plowed most of his money into the company, saying it was the best way he could see his money being used. 
Another billionaire who feels the same way is Richard Branson, who'd founded Virgin Galactic in 2004 after making his billions through a host of other businesses, including telecom and airliners. Virgin Galactic is developing commercial spacecraft and aims to provide suborbital spaceflights to space tourists and suborbital launches for space science missions. "Had we been publicly funded, we wouldn't have been able to fund Virgin Galactic," he'd recently said on a podcast. "Investing in a space company isn't exactly a sound investment"
But while public markets dither over space travel's risks and uncertainly, some billionaires are stepping up the plate. And armed with their cash, and their spirit of adventure, they are trying to push the limits of what humanity believed possible. While people routinely decry how much richer billionaires are compared to the average person — the world's richest 1% apparently own 60% of all wealth — some billionaires are using their wealth to help humanity in ways that others can't.