Indian companies are often pilloried for copying ideas from the west, but for once, an American CEO has wished that more companies abroad copied an Indian company's business model.
Netflix CEO Reed Hastings has said that he wishes Reliance Jio-like services were present in more countries. We hope someone would do a Reliance Jio in every other country," he told Economic Times. "Reliance Jio has been a transformational network in India and has brought down data cost massively. There are other people around the world having that kind of impact and can get people to use internet more."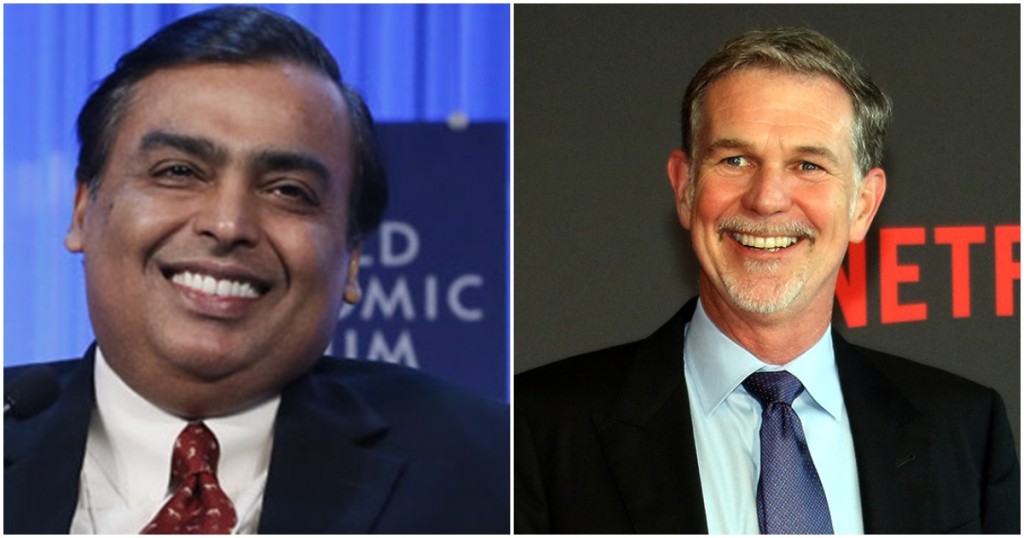 Hastings, of course, has a vested interest in Jio — Netflix relies on high-speed data streaming services that can allow users to stream its content, and thanks to Jio's entry in the Indian market in 2016, many users were able to cheaply stream Netflix's shows in India. Netflix now has more than 5 lakh Indian subscribers, and its presence outside its home market is growing — Netflix now has nearly as many subscribers in foreign markets as it does in the US.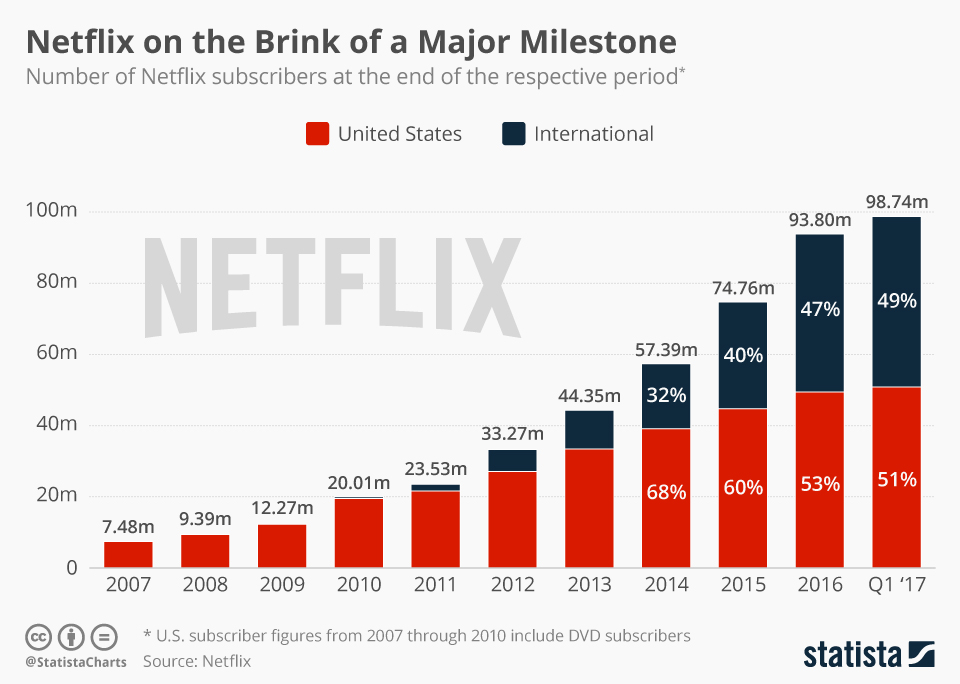 And much of the credit to Netflix's growth in India can be attributed to Jio. Jio was launched in 2016, and had offered dramatically lower prices than other competitors. As Jio's subscriber numbers had grown, competitors had been forced to follow suit, and bring their prices down as well. As a result, India's data prices have fallen by an order of magnitude since 2016, and India now has among the cheapest data and voice rates in the world.
And other Indian businesses that operate off the internet have also benefited. "Jio's impact has been tremendous," Voonik founder Sujayath Ali had told OfficeChai last year.  Voonik is a fashion marketplace that targets Tier 2 and Tier 3 cities, and the company had seen an immediate uptick in usage right after Jio's launch. Ali said that his company had begun focusing on creating short fashion videos which could be now be streamed by users in small towns. The faster and cheaper data speeds have also helped create whole new markets — live quiz apps are exploding in India, thanks mainly to users being able to stream live video.
Even as Jio has heralded a new era in digital consumption in India, it's also, incredibly, managed to make money while doing so. Though some experts have their doubts about its calculation methodology, Jio had declared that it had become profitable in the last quarter of 2017, registering a profit of Rs. 504 crore. From changing the face of the Indian internet, to becoming profitable within two years of its launch, to having American CEOs wish that its model be replicated elsewhere, Jio's managed to create an impact like few Indian companies in recent memory.