Moving to a new office could be exciting, as a new working environment can cheer up the employees. You might be shifting your office for the first time or after a long time, office relocation can be very complicated, and it must be done in less downtime, as the office cannot be closed for a long time.
You will have to juggle multiple tasks like packing-moving, managing utilities, updating new addresses, paying bills, etc., which is very stressful. As you might not have prior experience in packing and handling bulky and delicate office furniture, IT equipment, etc., there is a high risk of your office goods getting damaged or injuring yourself. To avoid such mishaps, get some help with professional office relocation service providers who are fully equipped to perform successful office shifting.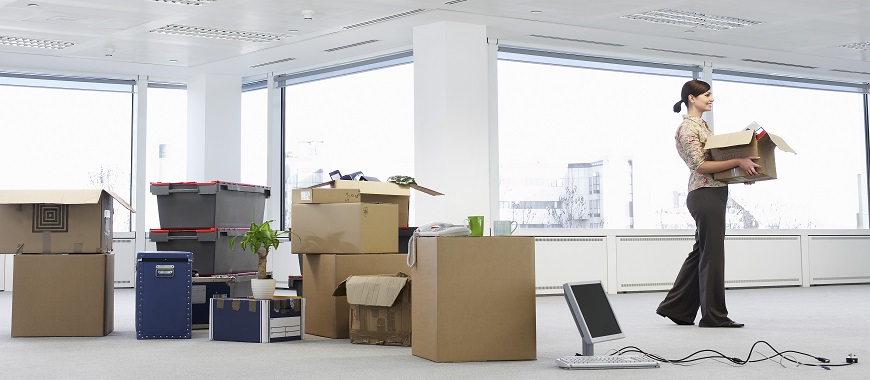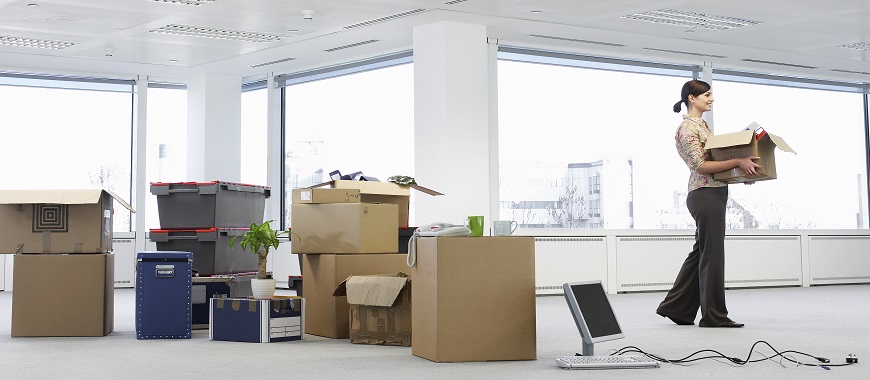 However, it's absolutely essential to verify the movers before hiring them. Instead of doing it by yourself and spending a huge amount of time, you can easily and quickly find moving companies experienced in carrying out office relocations by going through the packers movers Delhi list on AssureShift. Reliable movers will reduce your office relocation stress by safely executing the office move with least downtime for your working systems.
Tips for Safe and Smooth Office Moving
1. Start Planning Well in Advance
Instead of rushing at the last-minute, it's always better to plan everything. Office shifting is far more stressful and difficult than home shifting, as there are so many bulky and fragile items like IT & network equipment, conference table, computer chairs, cafeteria items, etc., which should be packed and handled very carefully to avoid any damages. You should also try to make sure you get the best price for your office move, so that you can end up saving money for your business. (You can click here to view Three Movers pricing information).
2. Keep Your Employees in the Loop
Informing your employees and keeping them updated about the move is one of the most important office shifting tips you must follow. You can also ask them to prepare a moving checklist to make sure all the tasks are covered, and nothing is left out.
3. Hire Professional Office Moving Companies
Unlike home shifting, you cannot take as much time as you want to move your office; the longer your office is shut the higher losses you will have to face. No matter whether you want to move your home office or a corporate office, hiring packers and movers is the best way to go as they have enough knowledge, experience, and well-trained laborers to perform relocation of office goods & IT equipment with 100% safety at minimum downtime.
4. Assign a Manager to Coordinate the Move
Even after you divide tasks to every employee, you need to assign a person to supervise them and check everyone is doing their tasks correctly; so choose a person who has a multi-tasking ability, good at leading and supervising the team, and appoint them as the manager.
5. Let Each Employee Pack their Cubicle
While the moving company will pack and handle the bulky office items; you can assign each employee to pack their work cubicles. By doing this, your employees' things/necessary paperwork don't get mixed up with each other's stuff.
6. Get IT Goods Packed & Labeled Correctly
Pack everything based on its packaging requirements such as using robust hard-wood crates for servers, desktops, and other easily breakable items, sufficient bubble wrap to ensure full shock absorption during transit, and so on. Don't forget to label each box; it will make the unpacking process easy, as labeling helps to identify things easily. You can even assign numbers to each employee's workstation so that all of their items end up in the same place.
7. Insure Your Office Move without Fail
Even if you have packed your goods securely or hired professionals, damages can happen due to unexpected accidents. Purchasing an insurance policy for your office items, so you can claim compensation if any unexpected damages happened.
8. Update the New Office Address
Let your clients and suppliers know that you have moved out of the current office; update your new address in your business cards, websites, social media sites, letterheads, Google map, etc., to make sure your business resumes normally at your new office without losing any clients.
9. Manage Basic Utilities at both Offices
To avoid paying bills for the services you haven't used, contact your office utility service providers to disconnect or transfer your services like Wi-Fi, newspapers, magazines, water supplies, etc.
10. Set up Office Items after Final Delivery
Whether you move your office within the same city or to a different one, Mumbai packers and movers or any other city moving companies will properly set up the complete working system for quick work resumption. After final delivery of all the IT equipment, network equipment, hardware, projectors, and other office goods, the office packers and movers will properly reassemble all dismantled goods and set them up in the desired locations. You should check the working condition of all equipment after installation and report any damages to the movers immediately.
Conclusion
Once you successfully move into your new office, celebrate this occasion to thank all your employees for helping you out during the move by throwing a lunch or dinner party at your office. On moving day, make sure you reserve the lift beforehand and clear the pathway from your office entrance to the truck for smooth loading and unloading.
Have a Safe and Happy Office Shifting!