A car insurance policy is an asset that will save your expenses at the time of emergency. It generally pays when :
a) You incur Third-Party Liability.
b) Your vehicle gets damaged or stolen.
c) The owner/driver suffers a personal accident resulting in permanent disability/ death.
Commonly, you may think of buying a car insurance policy to escape traffic police-men. Other times, you might purchase car insurance to fulfill the mandatory condition. In India, a third-party insurance policy for motors that ply on the roads is the compulsory cover. 
If you do not fall in this category and look for a comprehensive cover for your car, you need to consider several things.
It is prevalent that people buy car insurance cover considering low premiums only. But a less premium amount does not guarantee you adequate insurance cover. Always compare car insurance policies from different insurers.
Read more: To Drop or Not to Drop Co mprehensive Car Insurance?
Understand that car insurance is equivalent to buying any other asset. Hence, it is wise you explore the best options and use these 10 things when you buy a car insurance policy.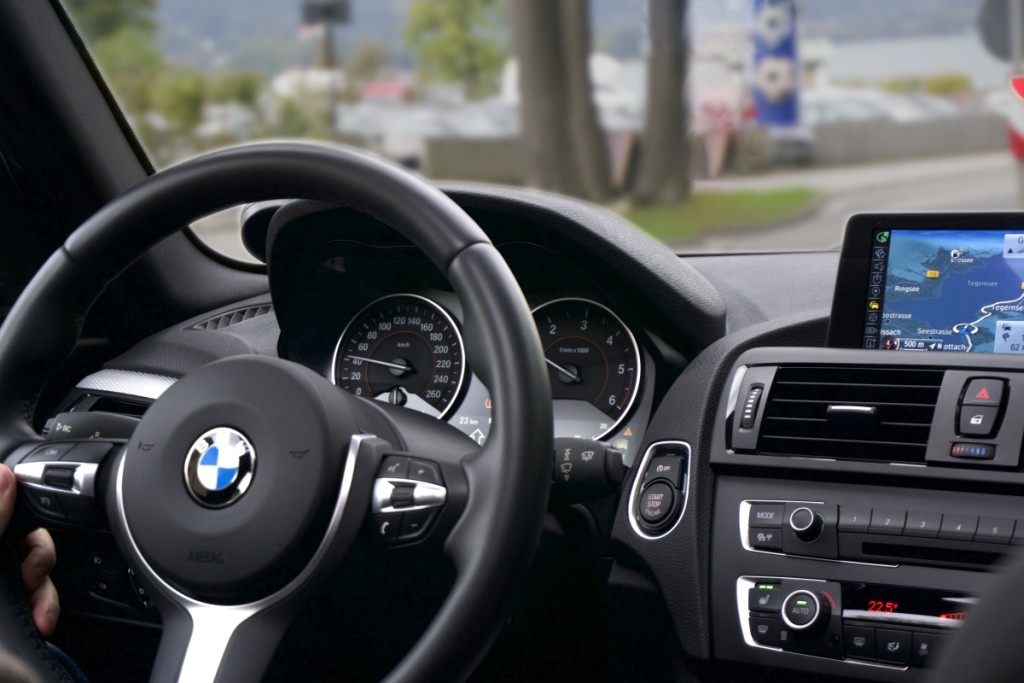 Type of insurance policy you would need.
For the insurance policy you want for your car, you must know your requirement. If your car is older than 10 years, your requirement will be of a third-party mandatory policy only. But for the brand new car you buy, owning a comprehensive car insurance policy will be beneficial.
A comprehensive car insurance policy offers coverage for own damage (car), personal accident (in case of death or permanent disability), and third-party liability. If you know that the cost of repairs you might incur will exceed the capacity of your pocket, then purchasing a package policy will be helpful.
Whether you want additional covers or not?
A package insurance policy will pay you for fire, theft, accident, and natural calamities. But it may not pay you for total loss, depreciation, or breakdown. For example- If you own a luxury car with expensive spare parts then you must consider the zero depreciation cover while purchasing the comprehensive plan.
Because this cover will pay you the full claim amount without considering the depreciation of your vehicle. But if your car is old enough and you know the spare parts will be more affordable than the added cost of such an add-on then there is no need to go for it. You will be the best judge to know whether the additional covers will help you or not?
Will you get the cashless repair facility?
Your car insurance company has a network tie-up with several service centers. You need to find and check which car repair centers can provide you with a cashless facility. Check your favorite garage so that you can get the claim settled early.
What will be the claim procedure?
Owning a car insurance policy is just one aspect of it. The policyholder feels the benefit only when at the time of claim, it is better when everything is processed faster. You should know what valuable piece of information you will have to furnish to the insurer. Other than this, it is vital that to gather awareness on documents you will have to keep them intact for efficient execution of claims.
Learn how apps are now helping people settle insurance claims
Can you choose deductibles?
Under a car insurance policy, every policyholder has to bear a minimum percentage of the total claim amount. This is called a deductible which needs to be paid compulsorily. Apart from this, when you look to reduce the premium amount to pay for car insurance, you can choose a voluntary deductible.
What happens if you do not make a claim?
The insurance company benefits the policyholder and awards them No Claim Bonus for every claim-free year. If you do not claim for one whole year, the insurance company will give you a premium discount of 5% -10% of the Insured's Declared Value. The maximum No Claim Bonus that any individual can earn under car insurance is 50%.
Can you buy the insurance policy online?
Insurance policies can be purchased online or offline. The easier and economical way is to purchase car insurance policies online. Before you buy, try and compare the quotes online as you might save some money for yourself. Purchasing the policy online does not involve any middlemen or agent, so you directly deal with the company.
What about the renewal of the policy?
As a policyholder, you are free to get the renewal of the policy from the insurance company you want. At the time of renewal, you should be mindful of these things:
→ Whether or not your No Claim Bonus is transferred? Because it is your earned reward.
→ Deductible applicable under the policy depending on the type of insurance plan you chose.
→ What will be the Insured's Declared Value at the time of renewal?
→ Additional riders/ add-ons that you may want to add or delete from the existing policy.
Can you choose the Insured's Declared Value (IDV)?
Insured's Declared Value (IDV) is the value of the car fixed by the insurance company. It denotes the current year's market value of the vehicle. This will be the value paid to the insured when the car will be stolen or damaged completely. A few insurers now allow you to choose the car's value at the time of renewal. This value will not be more than the current market price of the car. The premium will vary depending on the price you choose at the time of renewal.
Do not avoid personal accident cover.
A car insurance policy comes with a mandatory cover known as PA cover. It applies to the driver/owner only. A personal accident will pay financial compensation to you or your family in case of death or permanent sustained after an accident.
Read more: How Can A Personal Injury Lawyer Make Or Mar Your Accidental Insurance Claim?
Protip:
Make sure that you are 100% aware of what is not covered in the policy that you have chosen before making the purchase. Because it is not in your favor when you raise a claim and your insures says "This is not covered".
A car insurance policy is needed to get the car repaired if there is any damage or loss. Apart from this, an insurance policy is required to suffice the Motor Vehicle Act. Failing to do so, you will have to pay a fine of Rs. 2000/-.