South Korea is home to some of the biggest companies in the world — it boasts of producing companies including Samsung, Daewoo and Kia Motors. This means that South Korea gets a lot of business travelers. But South Korea is also a beautiful place, and if you ever get a chance to visit South Korea on a work trip, here are the places you could visit.
Before putting together your itinerary, take a look at the South Korea Visa policy to find out what you need for your trip and how many days you can spend in the country.
Once you have your visa sorted you can go ahead and select which of the places on this list you most want to visit during your stay in South Korea.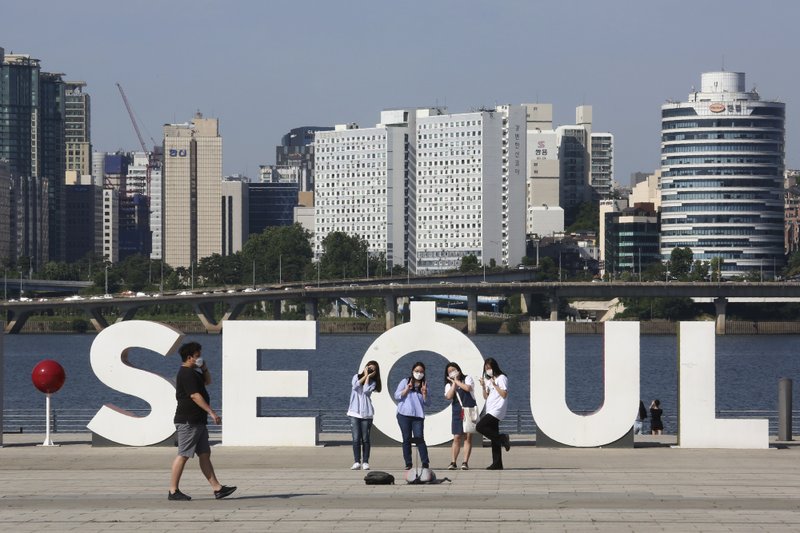 Seokguram Grotto and Bulguksa Temple
It's easy to see why Seokguram Grotto and Bulguksa Temple are together one of the most visited sites in South Korea. The grotto and temple fall under one UNESCO World Heritage Site.
Established way back in the 8th century, the grotto and temple show the architectural and craftsmanship skills of the Silla people. Their exquisite carvings and statues are a wonder to behold.
From its elevated position some 750m above sea level, Seokguram Grotto offers fantastic views over the East Sea. It's also a place to see one of the most beautiful sunrises in South Korea; head there before daybreak for an unforgettable experience.
Samgwangsa Temple: Lantern Festival Filled with Color
Whilst Samgwangsa Temple is spectacular at any time of the year, visit during the annual lantern festival and you're in for a real treat.
The event marks the Buddha's birthday and is celebrated by releasing thousands of lanterns. The night sky is illuminated with an array of colors and shapes and the celebrations continue into the evening with various events.
Jeju Island: a Slice of Paradise in South Korea
Jeju Island is the dictionary definition of beautiful. This romantic South Korean destination is a top choice for newlyweds on their honeymoon and for all those who want to take in some stunning scenery.
For the most impressive views, hike to the top of Hallasan, a dormant volcano that is, at 1,950 meters above sea level, the highest peak in South Korea. The mountain is a UNESCO Biosphere and is home to butterflies, birds, chipmunks, and many more animal and plant species.
Jinhae: Cherry Blossom in Spring
Jinhae is a coastal town around 20km from Busan known for its cherry blossoms. Although it can be tricky to be there just in time for the blossom, time your trip right and you'll be treated to a beautiful display as the town is painted pink.
Jinhae hosts a cherry blossom festival each spring which draws visitors from the rest of South Korea and all across the world.
Jirisan National Park: Valleys, Templers, and Black Bears
Jirisan is the oldest national park in South Korea having been established in 1967. Visitors can enjoy over 119,000 acres of mountains and valleys which offer some of the country's best and most scenic hiking opportunities.
Along your route, you can stop at various viewpoints and temples. Just be aware that the park is also home to around 60 Asiatic black bears.
Seoul: a Beautiful Blend of Old and New
Seoul's beauty lies in the contrast between old and new. In few cities will you find such a curious mix of the ancient and the modern.
Historical sites worth visiting in Seoul include Deoksugung Palace, Changgyeonggung Palace, and Namsan Park. The Lotte World Tower, The Dongdaemun Design Plaza, and The 63 Building are just some of the 20 and 21st-century architectural highlights.
Cheongsando Island: Slow Down and Enjoy Nature
If the bright blue waters surrounding Cheongsando Island aren't enough to tempt you, the stunning scenic views surely will.
Cheongsando Island has 'Slow City' status and visitors can take part in the slow walk that takes place during the annual festival for the best way to soak in the surroundings.
Bukchon Hanok Village: a Piece of Living History
This ancient Korean village in Seoul has become a major tourist attraction and somewhere you want to miss if you're interested in South Korean culture and heritage.
Bukchon Hanok village oozes charm, as you walk along the narrow alleys you can really get a glimpse into the traditional Korean lifestyle. The streets are lined with hanok houses, many of these former residences have now been converted into restaurants, tea shops, and cultural centers.
You'll also have the chance to wear a hanbok, a traditional item of Korean clothing reserved for festivals and special events. Hire a hanbok to wear around the village and you'll feel as beautiful as your surroundings.
Boseong: the Tea Capital of South Korea
Not only are the sweeping green fields central to South Korea's tea production, but they're also a major visitor attraction.
The tea plantations provide one of the most picturesque landscapes to be found in the whole country making Boseong a popular destination, especially amongst keen photographers.
For an extra treat, visit during the Boseong Green Tea Plantation Light Festival and see the fields lit up in pretty colors.
Ulleungdo Island: Experience Island Life
Yet another South Korean island known for its beauty is Ulleungdo. Dramatic mountain scenery and blue waters characterize the island which offers a real opportunity to relax and take some time out.
For a birds-eye view of the island, take the Dokdo Island Observatory cable car. Or, if you prefer to keep your feet on solid ground explore the coastline on foot.
Haedong Yonggungsa Temple: a Temple Overlooking the Sea
Although it's impossible to choose the most beautiful temple in South Korea, Haedong Yonggungsa Temple in Busan is surely right up near the top of the list.
Its position overlooking the coast in northwest Busan sets it apart from other temples that tend to be nestled in the mountains.
The site is particularly special in spring when the cherry blossoms are in bloom.