Business relocation is quite a challenging task, but it is a smart decision to achieve next-level success. In modern times, many existing businesses attempt to relocate for a variety of compelling reasons. Learn a few of the reasons here: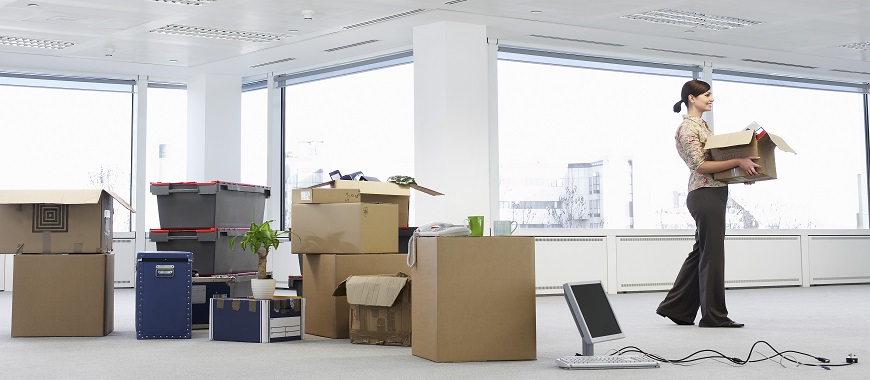 1. Expand Market Share
Reaching a new market segment or growing existing market share is quite advantageous when a business is aiming to expand. It can be achieved through a relocation strategy. Understandably, when a business moves to a new place or branches out in different cities, it is in a better position to gain access to new markets and support business expansion. It means that with the help of current business products/services, you can now serve the needs of many customers belonging to the demographics area that will support growth. Expanding market share through relocation is a great strategy to ramp up sales volume and improve business profitability. 
2. 

Lower Cost of Doing Business
You should consider business relocation if you're facing high costs to run or operate your business. When you move your business to a new city or country, where the rental price is low, labor is cheap, resources are sufficient, raw materials are inexpensive, and cost of energy is affordable, then you can substantially reduce the overall cost of doing business. It wouldn't be wrong here to mention that the cost of owning/doing business significantly varies from one place to another. Therefore, many existing companies attempt to relocate in order to earn high profits every month.  
3. More Opportunities for Growth
Your business can expect more opportunities if you're thinking about relocation. Primarily, when you started your business, you were operating from a single place, and your network was limited, that's why you were bound to restricted growth opportunities. As long as your business is growing and increasing its global network, it is encountering more opportunities for success.
Do your research when considering relocation to target more opportunities. You can talk to professionals or seek advice from a reliable service provider, like Relo-To, who is willing to work with you and offer guidance to ease the relocation process. A team of experts will assist you in meeting mobility needs, managing the cost, and navigating places for your business that can provide more opportunities for growth.
4. Access to Right Talent
Acquiring the right talent for your business is required to outperform rivalry businesses and ensure long-term success. Talent acquisition is the practice of finding and recruiting a skilled workforce to serve the changing needs of your business. You might have heard the more responsive a business is to market fluctuations, the more capable it is to secure a long-term position within an industry. However, this is only possible when you retain the right talent and have access to a better labor pool. That's why in present times, many companies are looking to relocate where they can get access to a quality workforce in sufficient numbers and at low labor expense.  
Therefore, if you're struggling to find the skilled employees, you can consider moving to a location where you can get access to rich talent. When moving to a new place, advertise on the job portals to attract a pool of talented employees with the right skills. 
5. Better Equipped Facilities
A relocation is an excellent option when a business requires to upgrade its facilities. Perhaps, when you started your business, you started from a small place and now with the time you've gained a larger position. And your business demands better-equipped facilities. If you're unable to find new facilities in your current city, and you cannot think of other viable solutions, then you're primarily left with two options. First, you can build a facility, and second, you can relocate your business to another city. If you've restricted time and don't have sufficient funds to build a facility or upgrade in new systems, then it is affordable and more practical to relocate.