Moving a business without losing productivity seems to be an impossible undertaking. But with the appropriate tools and plan, you can navigate this process without thinking about how many opportunities you'll lose throughout the transition.
Below are the five tips to consider when relocating your business while keeping its productivity level to the maximum: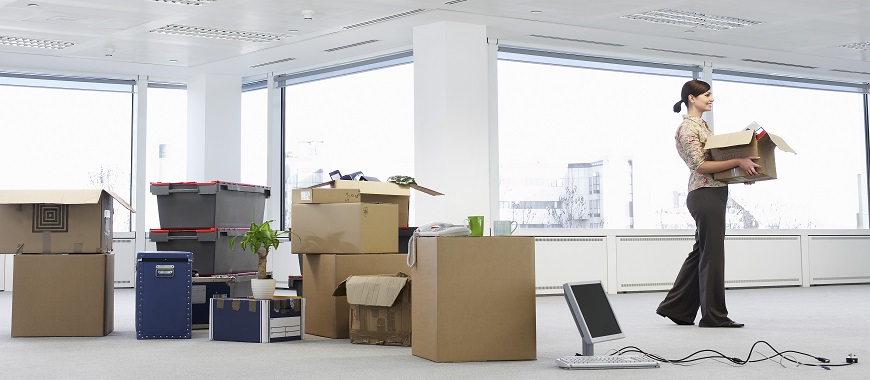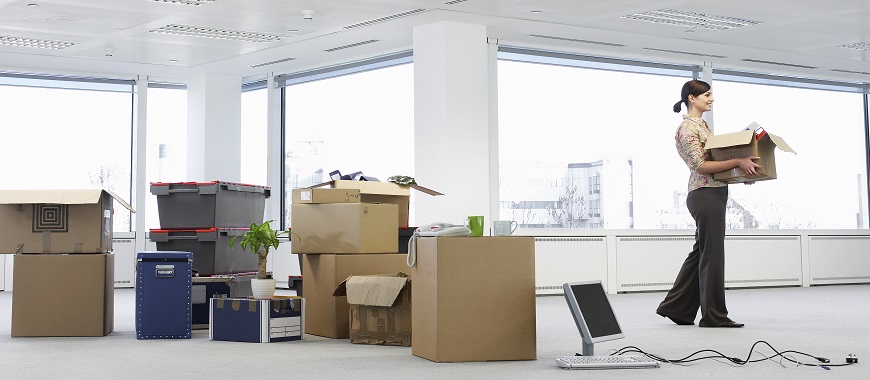 Come Up With A Detailed Moving Plan
Proper organization is crucial to the success of your business move. But in order to stay organized during the process, you need to do some planning and preparation to minimize the disruption to your business operations.
To get started with the planning, you should keep in mind the following considerations:
Set up a meeting with your employees and explain to them the reasons for relocating.
During the meeting, encourage your workforce to express their thoughts and sentiments about the undertaking. From there, create a list of all the tasks that should be accomplished within the given timeline.
Take note of all the potential setbacks and be ready with a backup plan so you'll know what to do for each situation.
Be Smart About Your Relocation Schedule
As mentioned, relocating a business can impact productivity. With all the things that need to be coordinated from the time you decide to move up to the big day, it may be hard to keep the disruption to your operations to the minimum.
For that reason, it may help if you become smart about choosing your relocation schedule. For example, if your company is only operating on the weekdays, then you can use the weekends to slowly relocate all your stuff without affecting your daily operations.
However, if you're running your company for seven days every week, you may propose the idea of relocating during your closing hours. While this method can be time-consuming, it can effectively keep your business running smoothly since no operation hours will be sacrificed for the move.
Hire A Professional Moving Company
Another way to move your business while maintaining a high productivity level is to work with a reliable moving company. Generally, specific movers like Movers NYC or wherever you may be located, are available to assist you with the logistics of the relocation. 
For example, if you want your employees to focus on helping you run the business, then you can tap these professionals to take care of the packing job for you. Remember, with a moving company by your side, you have the option to be hands off as you like to allow you to pay attention to the essential daily activities of your business.
Try A Remote Working Setup
Whether you believe it or not, a business relocation can disrupt your day-to-day operations. Luckily, there are ways to reduce this disruption and keep your team productive despite the transition. These can include implementing a remote working setup for some of your employees.
With the availability of the Internet around the world as well as electronic gadgets nowadays, you may allow some of your workforce to work from the comfort of their home while the relocation chaos is still going on at the office. For example, you can offer your finance department the ability to work remotely for the meantime to avoid the disruption in the sending of invoices as well as receipt of payments.
Instead of forcing your team to work in the office along with a pile of moving boxes, thereby making them less productive, setting them up for remote work can be a good way to relocate your business without losing productivity.
Always Keep Your Clients On The Loop
This tip is particularly important if your business works directly with the clients who can easily notice a change of pace in your performance or communication for whatever reason. Thus, to avoid losing your customer base due to the relocation, always find time to notify them about the upcoming changes and make them understand that your move will not impact the services you provide.
While you entrust the difficult aspects of the transition to a reliable moving company New York City or other cities nearby, you can focus your attention to talking to your clients about the change and reassuring them that your working relationship is still valuable to your business. In order to do this, you can assign a specific customer service team whose task is to accommodate all the clients' queries while the move is going on. 
Remember, losing your clients during this process can be tantamount to losing a great deal of productivity and revenues in the long run. Hence, don't hesitate to keep these important people in the loop always.
Wrapping Up
Indeed, a business relocation can be challenging and daunting. Fortunately, by following the tips mentioned above, you can keep up with your operations and maintain a high productivity level despite the changes. These can be an excellent way of making move easier and less stressful on your team and your company.