The landscape of workspaces and environment has gone under renovation. Ever since the pandemic hit the world, remote working has been the work arrangement for corporates. Many companies have already decided to opt for the same permanently.
With new work order, came new learnings. Lack of office attires or no restricted spaces have led to breaking of emotional barriers among colleagues and clients. People are now realising that they can takeaway humanizing of work environment from this pandemic.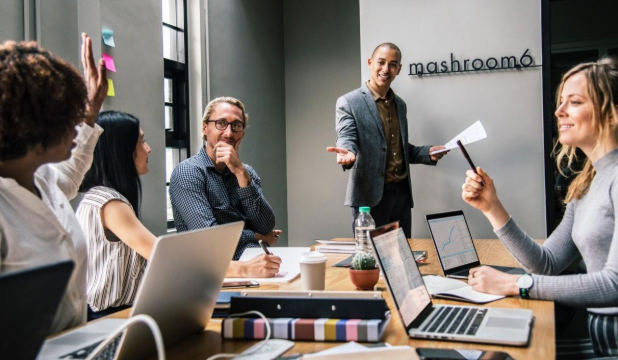 However, as employees started adapting to the comfort of their homes, it was still a challenging time for the HR managers. New normal came with new difficulties. Dealing with the daily dilemmas, onboarding new employees, or keeping a track of employee time and attendance are just a few challenges that every HR manager face.
Thanks to the advancement in technology, there are now plenty of digital tools that are available in the market to monitor human resources. From communication to time tracking, from training to onboarding, these tools are fit for each and every role of an HR, making life easy for them.
But the question still remains – is remote working a boon or bane?
Challenges faced by HR managers and how they can be solved easily
No business operation or training & development efforts will be successful if it lacks employee engagement. Now, ensuring employee engagement for HR managers during these times of remote working is a lot more challenging.
With remote working, there is a little or no contact of employees with their employers or managers. This makes them feel disconnected with the organization and can be troublesome for the business to run smoothly.
Another significant thing for a business to thrive is training and development of employees. When employees are well-trained, they become more capable of tackling every situation they might get stuck in and thus, becoming more confident in their performance.
To fight the former challenge, HR managers can consider getting an office app developed. This app can allow them to stay connected with everyone in the organization if the app offers timesheets, scheduling, and more on one-stop.
Another tool that can make life easier for learning and development department is a learning management system or an LMS. It allows you to create training programs for employees that keeps them engaged thanks to the additional features that come with it.
One of the major challenges faced by HR managers is tracking the amount of time that employees are spending on office work, their attendance, and other time-related issues. These challenges further create a hassle when its time for paychecks to roll out.
This is where an employee time tracking software comes in picture. This digital tools allows you to not only keep a track on the duration of hours that your employees are spending on office work. But this also helps you monitor the websites and applications that your employees are using during the billable hours. 
This can also be helpful for employees. You can suggest the tool to your employees as this will aid them in allotting their time better.
Employees can figure out the amount of time each task takes and can then prioristize work and manage time wisely.
Attracting and retaining talent
Gone are the days when employees were worried about finding a job or sticking to an organization under any circumstances. Today's workforce understand that every organization requires talent to thrive. They now understand their value and would not think twice before leaving the organization if their goals are not being met.
With remote working, attaining and retaining talent has become all the more challenging. Employees look for organizations where they are appreciated as well as where the employers understand the importance of growth and training for an individual.
Also, it is of utmost importance that your organization is up-to-date with the technology if you wish to retain your employees.
It is best to invest in an effective learning management system to ensure that your employees are given proper training and they have access to their own reports. This will help them understand where they lack and will take a step to bridge the gap themselves.
Conclusion
It is true that the amount of challenges that HR managers faced were innumerable. However, the overflowing amount of digital tools in the market have made it much easier to deal with the problems that HR managers face from the comfort of their homes. Hence, remote working was perhaps initially a challenging arrangement, but now it is on the verge of becoming the most convenient one.