As more people become conscious of their carbon footprint, bicycles are now an increasingly popular mode of transport. Similarly, people who wanted to be outside in the fresh air during the pandemic have picked cycling up as a hobby. This way they could avoid public transport, but still get out and about. Cyclists actually have a very large population, and your business could be missing out on them. So, if you want to make your business appealing to cyclists, keep reading and find out how!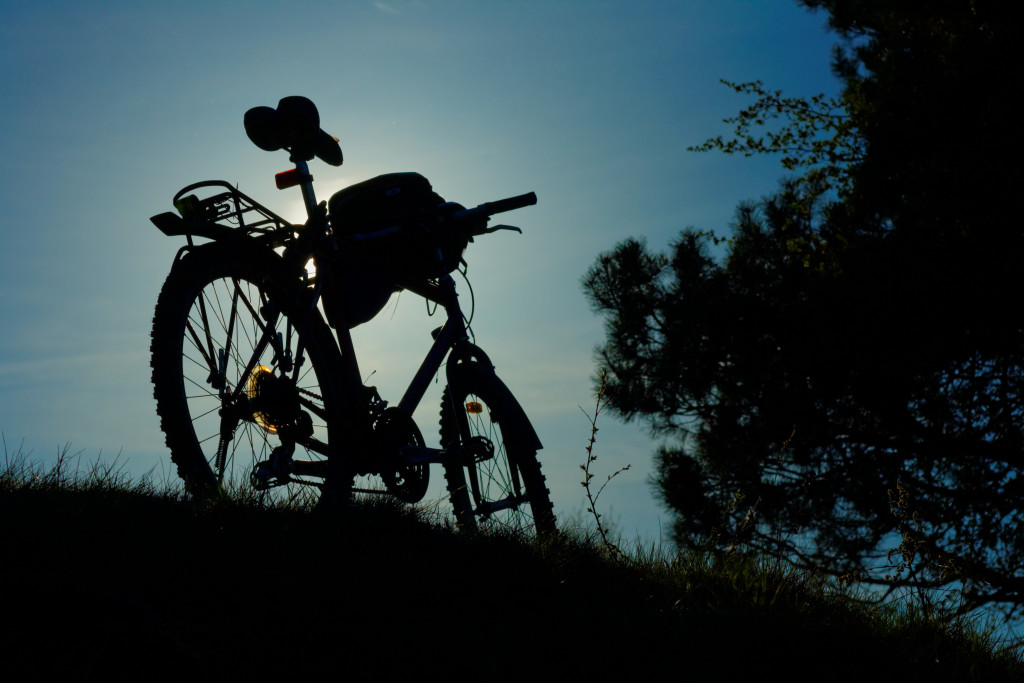 Offer Secure Storage
The most important thing you can offer a cyclist is safe storage for their bicycle. This means having secure bike racks, and spare locks in case they forget theirs. Bike theft is extremely common, so the last thing you want for your customers is to experience this while visiting you. Cyclists will also tend to have more baggage with them so giving them somewhere they can store it is also super helpful. You want your customers to feel that you care about them so providing them with a safe place to store their bicycles and their belongings will really set you apart from other local businesses.
Look Into Cycle Paths And Events
Although there are lots of cycle paths nowadays, there could still be more. Try researching where the nearby cycle paths take you and see how you could cater your business towards the people that would use them. For instance, some cycle paths are more family orientated, so you could provide somewhere for children to sit and have little snacks for them. It's also a good idea to check out what cycling events are being held close to your business. You can then tailor your work days to suit these and ensure that you're fully prepared for any cyclists that may turn up. You could also advertise your services online so that cyclists will know that you're able to cater to them. Cyclists seem to have a not-so-great reputation and a lot of businesses would be unhappy if lots of them turned up unexpectedly. But cyclists are just the same as all your other customers, so you should make sure that you can meet their needs too.
Provide Refreshments
Cyclists are much more likely to need refreshments, so being able to provide that can really set you apart from other businesses. Try providing fresh water at the very least or somewhere that they can refill their water bottles. If you do offer food, make sure you go for options that will provide them with lots of energy. Things like flapjacks and protein-rich bars can be a good idea as they will give the cyclists a much needed energy boost for their journey home. As well as refreshments, you also need to ensure that you provide them with a useable, clean bathroom. On their journey, cyclists won't have been able to use a bathroom, and some may have travelled for a long time. This is why it's important to offer these services so that they can relax comfortably at your business. If cyclists know that they can have something to eat and drink, and use the bathroom when necessary, they'll definitely include you in their route.
E-Bike Charging Ports
As electric cars become more common, so are e-bikes. This means you should look into installing some type of charging port for the cyclists or at least investigate the area and see where the closest ones are. You could then display this information in the windows of your business so that the cyclists can easily find this out. If you are able to offer charging, then you should do so for free. This won't cost your business much at all, so you won't be making a loss. It will also show your cyclist customers that you're serious about catering to their needs and want to provide them with the best service possible.  
Share Cycle Friendly Transport
Some cyclists may be incorporating other forms of transport into their journey, especially if it's a long one. It's useful for them if you were able to share information on what close-by transport is good for cyclists. Things like trains that offer bike storage or cycle-friendly buses are crucial bits of knowledge for cyclists, so providing this for them will make you a top business for them to visit. You want to make it as easy as possible for cyclists to visit your business, so don't be afraid to give them a little help. Your customers will definitely thank you. 
The cycling community is close-knit, so if they have a bad experience with your business, they'll be sure to pass this on to other cyclists that they know. This is why it's so important for you to be cycle-friendly and cover all their needs. Be sure to include cyclist information in your marketing so that they can easily find this out. You want to keep your business up to date with the latest cycling news and services so that you can offer a high-quality service to all.