Who would have thought that so many of us would end up working at home? Yet here we are, still going strong, though we've certainly faced some challenges along the way. As you're settling into working from home and maybe actually begun to enjoy it, you might be on the lookout for new home office furniture to make your workspace a little more official.
After all, what started as a temporary arrangement is now a lifestyle, one that you don't mind embracing. As you settle into your home office, you may begin searching for various furniture, supplies, and decoration ideas. Let's look at some great pieces of office equipment that you should include in your home: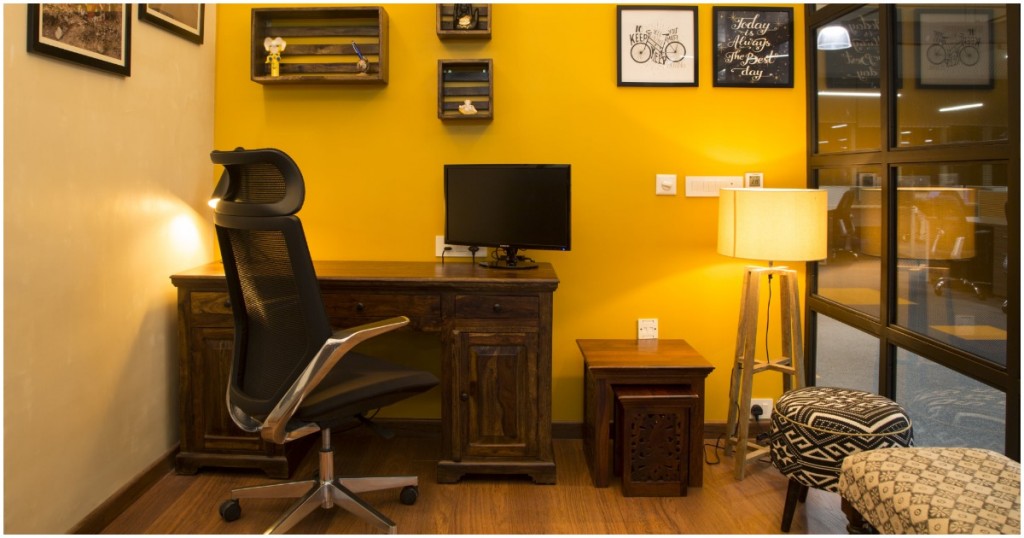 1. The perfect chair
Unless your job is training to be an Olympic athlete, you most likely spend a lot of time sitting. So much sitting isn't suitable for your body. When you have time, look up some simple fitness routines you can engage in to keep your body in better shape.
One way to alleviate some back pain and general discomfort is finding an excellent chair that suits your needs. It can be a comfy armchair that you can curl up, or you may prefer a leather chair on wheels. Either way, find the seat that's most comfortable for you and own it!
2. A sleek new desk
Have you found that the surfaces in your home just aren't cutting it when you have to have your desktop computer, laptop, multitudes of papers, and other work-related objects? Perhaps you've been making do with the dining room table, but your family wants to eat there, which interferes with your workflow.
Why not invest in a new desk then? Something sleek, modern, and exactly suited to your needs will turn almost any area of your home into a shiny new workspace. After you purchased a desk, make sure you stock up on home office supplies that will increase your productivity.
3. A bean bag
Yep, sometimes you just need to lounge around. Maybe you have a long report to read and you don't want to sit in your new chair to do so, even if it is extremely comfortable. So, slump down into your bean bag and let all those little pellets and cool, comfortable fabric cradle you.
A bean bag is a great furniture idea to help you relax, even as you're taking a look at some important work documents. Your body will thank you!
4. An elegant bookshelf
Need somewhere to throw stuff and you don't want it to be your desk? An elegant, modern bookshelf can turn your untidy piles of documents, used coffee cups, and prototypes into something reminiscent of a genius's workstation. It's all about the aesthetics!
Alternatively, you could purchase a bookshelf that doubles as a storage space, with shelves with doors that close over the contents. Whatever works best for you! You're the best judge of that, after all.
5. A file cabinet
Have all of your work-related documents started to take over your home in some nightmarish, bureaucratic version of Jumanji? While we know that many tasks are done with digital paper these days, there are still times when a file cabinet is quite handy. Depending on the size of your workspace, you could go with a miniature cabinet or a more full-sized unit.
6. Choose one design style
And now we come to the other part of purchasing home office furniture: putting it all together and creating a beautiful workspace. One good thing to keep in mind is to choose one particular design style and carry the theme throughout the whole space.
This could be modern, futuristic, natural, eco-friendly, antique, vintage, retro. There are so many options! If you don't want to choose one style, you can pick one color instead and use those exclusively in your workspace's design.
7. Pick a spot with natural light
If possible, create your workspace in an area flooded with natural light throughout the day. There's something beautiful and energizing about natural light that even a whole host of lamps can't quite replicate. Better still, put your workspace near an open window and enjoy the fresh air, lovely smells, and ambient noise.
8. Consider a new paint job
If you'd like to freshen up your workspace, why not repaint it? The shade can be calm and soothing, like a neutral tone. Alternatively, you can go for something bold, colorful, and fun. You could even hang a painting or two, something that you love and will make your workspace feel inviting.