Hungary is becoming a popular choice with travelers. It provides some fascinating architecture, some great natural scenery, luxury hotels, and is cheaper than some of its counterparts in Western Europe. Hungary is beautiful in every season, it is easiest to get in a car and visit the big cities on the highway. Remember! To use highways in Hungary, you need to purchase a highway ticket.
Day 1: Budapest Start your trip in Hungary's capital city, Budapest. Explore the city's iconic landmarks like the Parliament Building, Buda Castle, Fisherman's Bastion, and the Chain Bridge. Take a stroll along the Danube promenade, visit the thermal baths, and enjoy some traditional Hungarian cuisine.
Day 2: Eger Drive east to the charming town of Eger, famous for its Baroque architecture and rich history. Visit the Eger Castle and the Basilica of St. John the Apostle, and sample some of the local wines. You can also visit the Thermal Bath and the Turkish Minaret.
Day 3: Hortobágy National Park Head north to Hortobágy National Park, the largest continuous natural grassland in Europe. Explore the park's unique landscape, home to several endangered species of birds and animals, and visit the traditional Hungarian shepherd's settlement.
Day 4: Szeged Drive south to Szeged, known as the "City of Sunshine" for its sunny weather. Visit the Votive Church and the Dóm Square, stroll along the Tisza River, and enjoy some of Szeged's famous spicy fish soup.
Day 5: Pécs Drive west to the city of Pécs, known for its well-preserved Roman ruins and Ottoman architecture. Visit the Early Christian Necropolis, the Pécs Cathedral, and the Mosque of Pasha Qasim. Don't forget to try some traditional Hungarian desserts like chimney cake and Dobos cake.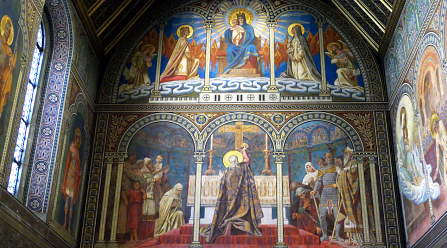 Day 6: Lake Balaton Head north to Hungary's largest lake, Lake Balaton. Explore the charming lakeside towns like Balatonfüred, Tihany, and Badacsony, and enjoy some of the local wines and fish dishes. You can also relax on one of the lake's beaches or take a boat tour.
Day 7: Szentendre Drive back to Budapest via the picturesque town of Szentendre, located on the banks of the Danube River. Explore the town's narrow cobbled streets and colorful houses, and visit the Margit Kovács Ceramic Museum and the Serbian Orthodox Church.
Before you set off, don't forget to buy your motorway sticker. The easiest way to visit the citis is by highway, we definitely recommend that you use the highway for safety. Buy your motorway permit on time, online at hungary-vignette.eu.
This itinerary can be customized based on your interests and travel preferences. Happy road tripping!