Laptops are an essential gadget for anyone. It is convenient, efficient and most importantly, portable. A laptop brings you entertainment, recreation, work and even study, all in one place. You can carry them anywhere and can settle comfortably with them perched on your lap. Unlike desktops which require you to sit at a certain place and at a certain position, laptops have no such requirements.
Contrary to popular belief, laptops can be quite affordable, especially if you remember to make use of the various coupons and offers that are available at online stores like Amazon, Croma, Flipkart, and many more. Currently, you can score discounts up to 95% on laptops and computers and other electronics by employing Amazon promo codes. Similar coupons and offers are available at other stores as well, so make sure you compare your options and get the best possible deal!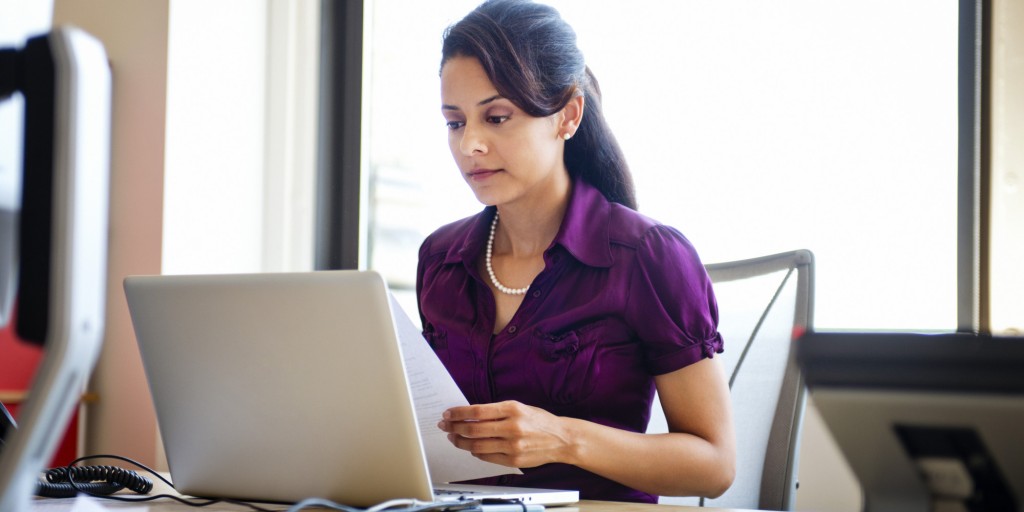 Best Laptops Under 30,000 In 2021
| | | |
| --- | --- | --- |
| Product Name | Product Price | Specifications |
| HP 15 DB1069AU | 26,888 INR (Amazon) | 4GB RAM, 1TB HDD 15.6" display |
| Acer Aspire E E5-476 | 29,650 INR (Amazon) | 4GB RAM, 1TB HDD 14.0" display |
| DELL Inspiron 3480 | 25,941 INR (Amazon) | 4GB RAM, 256GB SSD 14.00" display |
| ASUS VivoBook X510UA-EJ796T | 30,990 INR (Amazon) | 4 GB DDR4 RAM, 1TB HDD 15.6" display |
| HP Notebook 15-DA0295TU | 29,500 INR (Amazon) | 4GB RAM, 1TB HDD 15.6" display |
| Lenovo IdeaPad 320E | 21,590 INR (Amazon) | 8GB RAM, 1TB HDD 15.6" display |
Best Laptops to Buy Under 30,000 In 2021
The 30,000-price bracket is an affordable and profitable one. In a rapidly developing world adult population listen to various podcasts regularly. Here comes the necessity to get a decent laptop for recording podcasts. Take a look at the best laptops present under this budget below:
HP 15 DB1069AU
HP 15 DB1069AU is a student as well as a work-friendly laptop that offers reliable features at a cheap price. This model is equipped with a 4GB RAM and 1TB hard drive which fires it up with sufficient speed and efficiency. You can also install a RAM of higher memory if required and it usually does not cost much. The laptop comes with Windows 10 and the Microsoft Office 2019 is preloaded which makes the device instantly usable. You can purchase this model from the HP online shop or even e-commerce giants like Amazon and Flipkart.
Pros:
Fast charging facility available
Lightweight and handy
Cons:
Acer Aspire E E5-476
With a 14-inch display and 4GB RAM, this Acer laptop is definitely a winning buy in this category. The display resolution is 1920X1080 pixels, which paired with the screen size offers an efficient and wholesome viewing experience. The hard disk provided with this model is 1TB. The core is an i3 core, which is sufficient for both work and schooling purposes. However, it might not be the best when it comes to gaming as it may experience lags in the long run.
Pros:
Good and crisp display
8th Gen Intel Core present
Cons:
Might lag in case of heavy multitasking or gaming
DELL Inspiron 3480
The Dell Inspiron is a lightweight laptop that is affordable and a profitable buy for anyone with any purpose. It has a crisp 14-inch display that makes for a good viewing experience. It also comes with an SSD drive of 256GB which is sufficient and ensures high speed and efficiency from the laptop. You can work for as long as you want without worries about lagging or slow boot time. The processor present is the Intel Platinum Gold 5405U. It is sufficient for all the regular work except gaming and perhaps, multitasking.
Pros:
Comes with SSD drive which makes it relatively faster
Thin and lightweight model
Fast boot time
Cons:
Might lag with gaming and other heavy-duty tasks
ASUS VivoBook X510UA-EJ796T
The VivoBook X510UA-EJ796T has a wider screen of 15.60 inches, compared to most other laptops in this price range. It has a resolution of 1920X1080 pixels which is sufficient to provide a clean and crisp viewing experience. This laptop model is also quite lightweight, weighing only 1.70 kgs- making it very easy to carry and shift around. The graphics in this model are particularly good as it is powered by Intel Integrated HD Graphics. It is easily available on Amazon, Flipkart, Snapdeal etc., and you can save up with Amazon coupons or during sales.
Pros:
Very lightweight model
Good graphics and crisp viewing experience
Cons:
No SSD which would have powered the graphics better
HP Notebook 15-DA0295TU
This HP laptop also has a widescreen spanning 15.60 inches but with a somewhat lower display resolution of 1366X768 pixels. However, it is mostly not a bother and works fine for regular use. It is powered by a Platinum Dual Core of 1.1GHz which efficiently powers it through most tasks. There is no SSD drive but the 1TB hard disk drive usually prevents any lags unless there are any heavy-duty tasks running on the laptop. This model is also slightly heavier and weighs 2.18kg. Although this is not a huge inconvenience, some people prefer extremely lightweight options like some other models we have mentioned before.
Pros:
Widescreen and good resolution
Perfect for regular use and lightweight tasks
Cons:
Features on the heavier side
Lenovo IdeaPad 320E
The Lenovo IdeaPad 320E is an affordable option that best works for students and occasional users. Although it can handle most workloads, it might tend to lag with heavy multitasking since it has a 6th generation i3 Intel Core. Its boot time might also become significant in the long run. It has a hard disk drive of 2TB which is more than most other models that have been mentioned in this price range. Nevertheless, the viewing experience from this model is quite good as it has a large screen of 15.60 inches.
Pros:
2TB HDD which is more than most models in this price range
15.60" display which is wide enough for a good viewing experience
Cons:
6th Gen Intel Core which might slow down your operations
Conclusion
Laptops have become even more essential during these times of adapting to the new normal i.e. the work from home culture. They are also important for students to attend their online classes. There are a variety of models available at affordable prices, which do not compromise on any features. Moreover, it is always best to take advantage of coupons and promo codes that will help you get the laptop model you want, within your budget.